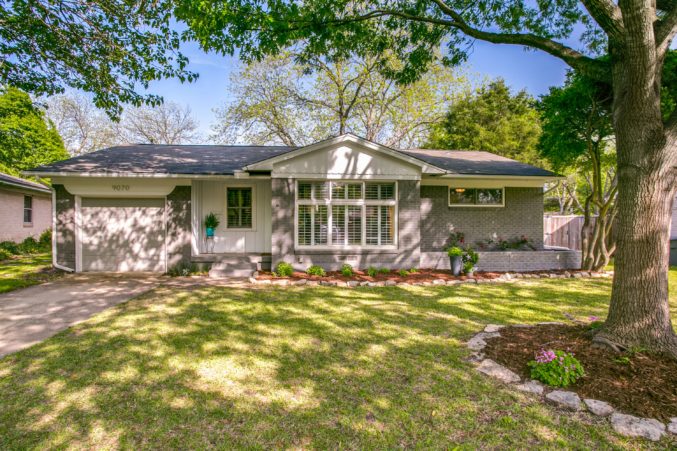 You Won't Believe the Size of This Lake Highlands Home's Backyard
And you don't have to drive to the burbs to get it
You've heard of love at first sight, but what about love at first showing? This darling home in the heart of Lake Highlands is sure to sweep Dallas buyers right off of their feet and into one of the best neighborhoods in Dallas.
For starters, the kitchen and a bathroom were remodeled in January 2018 and is painted with a calming grey palette to help set a zen mood for a happy home. We particularly love the exposed shelfing which is all the rage right now in kitchen interior design. There are countless, creative pockets throughout the home that would make ideal reading nooks or even an office space.
Want to know why this house is a clear winner over other choices in the neighborhood? Take one peek at that dreamy, and not to mention huge, backyard space with expansive porch. Mature trees help to provide depth and shade in some spaces and a fire pit will be the spot where everyone in the family wants to hang out when the weather is right.
And if you have kids, you'll love hearing that this property is walking distance to Lake Highlands Elementary. There's just something about picturing the kiddos walking down the street to school like in the good ole' days that gives parents all the feels.
To see more Lake Highlands area homes for sale priced at $350,000 or less, click here.
---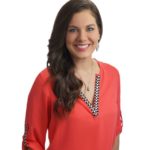 Courtney Molina
2140-478-4660
[email protected]
With over ten years of outstanding customer service, marketing, and sales experience, Courtney's clients are her number one priority. In addition to this expertise, she has three years banking experience dealing directly with loans. This background gives her a truly unique perspective and thus, an advantage for her clients. Whether you're a first-time home buyer or simply looking to make an investment, Courtney will undoubtedly make it an easy and pleasant experience. Courtney loves spending her time off with her family, creating art, or learning about new interior design ideas. She prides herself on her honesty, professionalism, and positive attitude. As a REALTOR, Courtney is able to culminate these attributes into results for her clients. Feel free to contact her for a consultation. She would love the opportunity to work with you!