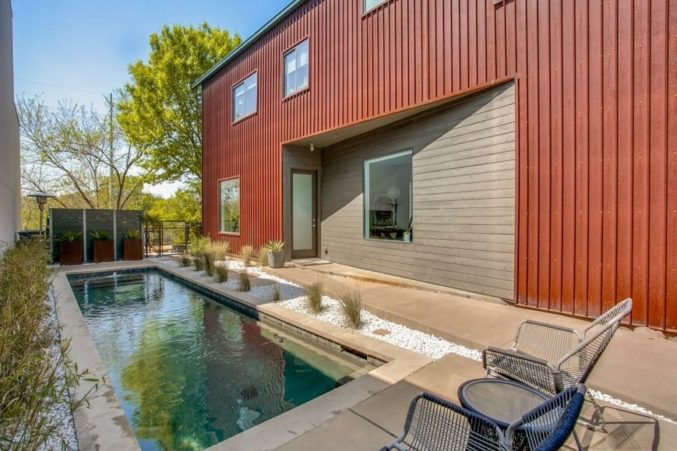 Experience Modern Living in the Highly Coveted Urban Reserve
This minimalist home is an entertainer's dream
Have you heard of Urban Reserve yet? Meet Dallas's best kept secret, an enclave of 50 modern homes designed by award-winning architects on a mission to bridge the gap between man and nature. This three bedroom, two and half-bathroom home is situated in the heart of Urban Reserve adjacent to White Rock Trail and the greenbelt. Designed by AIA award-winning architect Russell Buchanan, this 1,958 square foot home named the "Inset House" has all the modern touches including an open concept floor plan which is bathed in light throughout the day and expansive windows offering treetop views. Who wouldn't want to live here?
The first floor is set up to entertain, just out the front door the private courtyard houses a pool designed by Riverbend Sandler and out the back door the floating deck resembles a modern treehouse. Concrete flooring stretches from the expansive living room into the kitchen, where white Corian counters invite guests to pull up a bar stool to watch the chef in action. The upper floor features beautiful maple wood floors in the three spacious bedrooms including a private master retreat with en suite bathroom – which you won't want to leave. It's very apparent, you won't need a vacation home when you live here.
The backyard offers room for a garden with the opportunity to add-on via the extended land behind the house. It's your chance to live in the city while staying connected to nature! Don't miss this rare chance to purchase a Russell Buchanan-designed modern for under $700K!