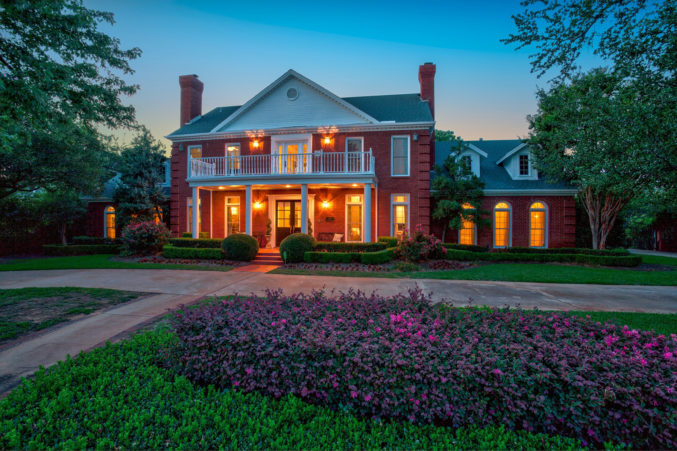 This Southlake Home Will Tempt Even the Biggest City Slicker
It's got the look, land, and luxuries for less.
No matter how hard some people fight the burbs, beautiful properties like this one at 902 Emerald Boulevard can tempt even the most bull headed Dallas dweller. I mean, take a look at this place. Situated on a one-acre lot in the heart of Southlake, it has a timeless exterior with major curb appeal.
The four bedroom, 3.1 bath home has 4,808 square feet and features everything a growing family could possibly need. The private master suite downstairs has a fireplace and updated bathroom. There is a large utility room and a separate storage room for organizing
'all the things" (Christmas tree, first bike, Grandma's piano that you think your kids will learn to play one day). There is also a game room upstairs along with three bedrooms.
The best thing about this home is the fact that it not only has the land and the space but that it has been updated to impress the 2018 buyer. There, we said it. After looking at home after home on the market in the burbs that boast all of that early 2000's interior design, it is nice to see that this home has timeless updates like Carrera marble countertops, proper paint and mill work, a standalone tin tub, and more.
It also doesn't hurt to have a backyard that is bigger than most people's entire lot who live in Dallas proper. And that is just pure green grass space we are talking about after accounting for the pool and spa in addition to the covered living area with gas grill, fridge, ice maker and beverage tap. Be honest, the outdoor envy is strong right now.
This home, of course, is zoned to the Carroll ISD system and is just minutes from the town square which now boasts familiar restaurants such as Del Frisco's Grille, Mi Cocina, Truluck's, and Hopdoddy Burger Bar which opens soon. So tempting, right?
---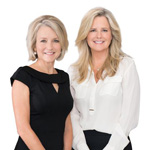 Quinn Marcontell Group
Lisa 817-657-1294
Kelly 972-743-9171
[email protected]
A strong relationship with the Southlake community, expert industry knowledge, hospitality and heart are what make the Quinn & Marcontell Group the smart choice in Northeast Tarrant County real estate.
Lisa Quinn and Kelly Marcontell joined Ebby Halliday in 2015 and quickly became one of the company's Top Producing Groups. Together, they offer more than 35 years of experience and a strong passion for helping clients achieve their real estate dreams. Corey Robertson, an experienced Realtor and former corporate professional, joined the Quinn & Marcontell Group in 2017.
Lisa, a 15-year Top Producer with her former brokerage, partnered with Kelly in 2011. Prior to the partnership, Kelly spent many years selling land, custom homes and resale homes for area builders and developers. Her expertise in home construction helps her with selling resale and matching buyers with builders. The addition of Corey, who has over 15 years of residential real estate experience, expands the Quinn & Marcontell Group's ability to serve clients with the personalized service they deserve.
Lisa, Kelly and Corey's association with Ebby Halliday's dynamic Southlake office benefits The Quinn & Marcontell Group's valued clients through increased advertising, increased marketing, an increased number of agents working on their behalf, and the latest in technology. And, Ebby's focus on the future ensures the group's buyer and seller clients always enjoy the most innovative services available.