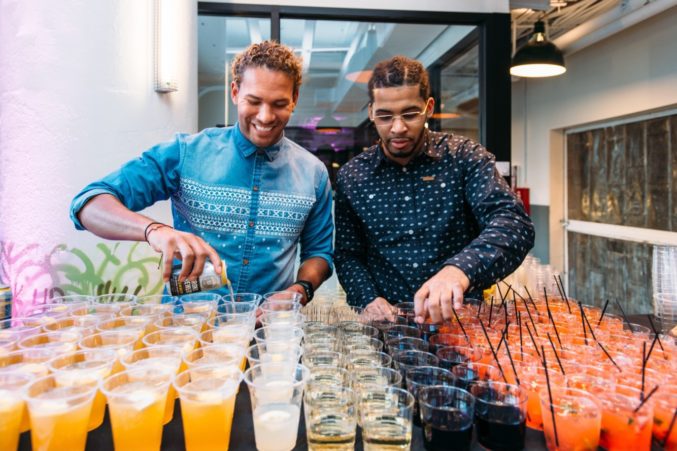 Eat, Play, Love
Dine & imbibe for a great cause at Foodies for Philanthropy on Feb. 15.
Dallas is unquestionably a food city—it's been long claimed that we boast more restaurants per capita than New York. Dallas is also a gracious city, and on North Texas Giving Day 2017 raised more than $39 million as a community. To harness the power of both graciousness and our collective love for fine dining, WeWork and D Magazine are hosting Foodies for Philanthropy, a night of delicious eating and drinking that will replenish the North Texas Food Bank and support its initiative to provide hunger relief in North Texas throughout the year.
Is your mouth watering yet? Prime your taste buds, because here are just a few enticing dishes and details you can look forward to come Foodies and Philanthropy on February 15.
1. An Inside Look At WeWork Uptown
The coworking behemoth opened its first set of doors in Dallas in early 2017 and has since expanded to include five locations in Dallas-Fort Worth, with WeWork Uptown being among one of its most impressive. When it serves as the venue for Foodies and Philanthropy on February 15, attendees will be able to see exactly why the space at 1920 McKinney Avenue appeals to so many interesting tenants and small businesses. (Think creative common spaces, ample parking, and lots of natural light.)
2. Cocktails From Some Of Dallas' Most Celebrated Mixologists
The cocktail-slinging geniuses behind Deep Ellum's Hide Bar will be mixing up their signature beverages which will make for an eclectic tour de force of mixology talent. Just make sure you have a few snacks between all of those creative cocktails.
3. The Food (Of Course)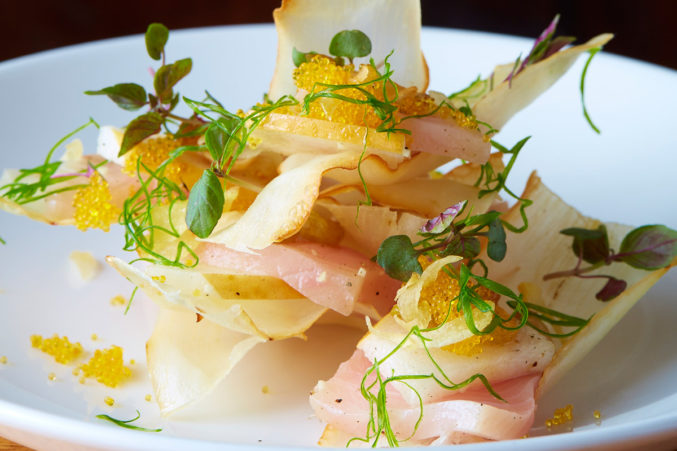 With a lineup of participating restaurants that includes, Uchi, Empire Baking, Water Grill, Whiskey Cake, Ross and Hall, Dallas Mozarella Company, and East Hampton, you can bet on delicacies and treats aplenty. Whether you're into sushi and fresh seafood, New American cuisine, or sweet treats, you'll be able to taste and sample to your heart's content—all for a great cause.
4. Bonus: Being A Part Of Something Bigger
WeWork launched its philanthropy series "Give Back. Give Big." to establish an engaging and interesting way for the Dallas community to support various causes. Because WeWork helps its members "make a life and not just a living," attendees of Foodies for Philanthropy will be able to contribute to an organization that positively impacts lives all over North Texas.
The Details:
What: Foodies For Philanthropy, sponsored by We Work + D Magazine
When: February 15, 2018, 6:30 p.m.
Where: WeWork Uptown, 1920 McKinney Avenue
Why: 100% of proceeds will benefit the North Texas Food Bank as part of WeWork's "Give Back. Give Big" series.
Cost: Suggested donation of $10 when you RSVP here.