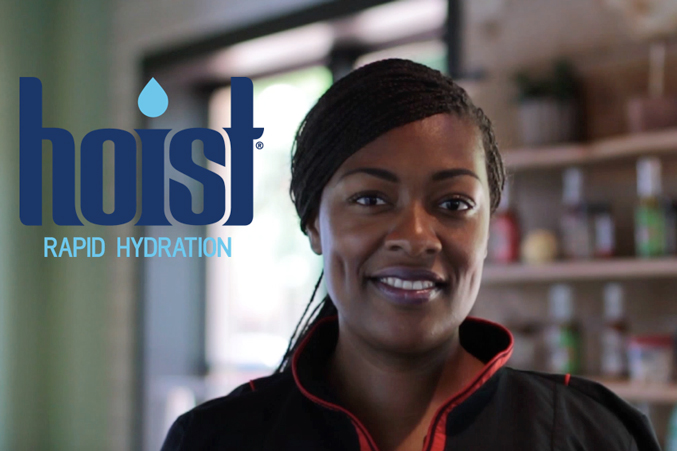 #LiftLimits Presented by Hoist: Tiffany Derry
The chef who worked her way up.
By Hoist
Published in Sponsored
July 26, 2017
12:00 pm
Beaumont, Texas native Tiffany Derry began her culinary career at the local International House of Pancakes. She quickly worked her way up within the company, becoming the youngest person to hold a management position at the age of 17.  Since then, she has made quite a name for herself in the culinary world. After making appearances on Bravo's Top Chef and Top Chef: All-Stars and partnering on a restaurant in Uptown, Dallas in 2011, Tiffany decided to focus on her own company, Tiffany Derry Concepts (TDC) in 2013, which she still does to this day. After starting at the bottom, traveling the world and taking in new cultures, and now making it to where she is today, Tiffany definitely has shown what it takes to overcome adversity and #LiftLimits.
---
Hoist is a low-calorie, low sugar rapid hydration beverage with no artificial colors or sweeteners and double the amount of electrolytes compared to other hydration drinks. Its premium formula helps your body perform at optimal levels, giving you the ability to go further. 
#LiftLimits, presented by Hoist, is a video series that focuses on specific influencers that have unique backgrounds and uplifting stories. The focus of these videos are the people and how they got to where they are, what has made them successful, and, most importantly, how they #LiftLimits every day.