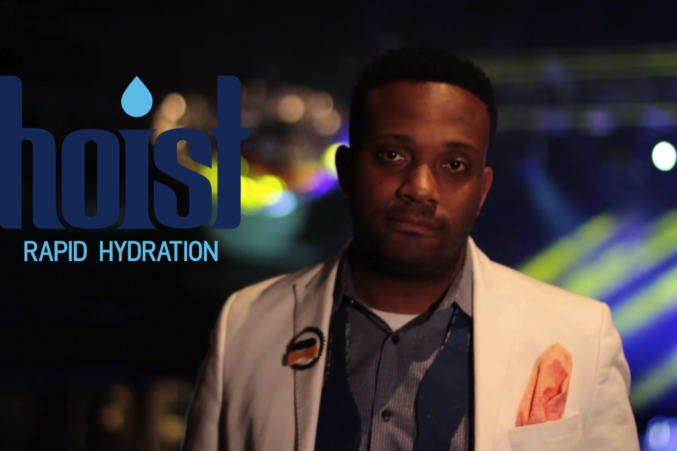 #LiftLimits Presented by Hoist: J Damany Daniel
Chief Imaginator of The Event Nerd.
By Hoist
Published in Sponsored
July 19, 2017
2:00 pm
J. Damany Daniel, from Brooklyn, N.Y., is the Chief Imaginator of The Event Nerd. Founded in 2012, the Event Nerd blends the latest technologies, current trends, and event production all into one company and gives clients measurable results while doing it. Producing an event with great attendance is cool, but producing an event that is engaging, exciting, and measurable on top of great attendance is better, and that is what Damany and the Event Nerd can provide.  Damany was also honored to be selected as one of Special Event magazine's 2012 "30 Under 40," is a Texas Star Award Recipient, a board member of Digital Dallas and the SEARCH Foundation, and actively involved in mentoring within his community. Damany believes you are only limited if you choose to be. While The Event Nerd is a technology company at heart, they start with a story, and Damany is going to continue to tell great stories and not let limits stand in his way.
---
Hoist is a low-calorie, low sugar rapid hydration beverage with no artificial colors or sweeteners and double the amount of electrolytes compared to other hydration drinks. Its premium formula helps your body perform at optimal levels, giving you the ability to go further. 
#LiftLimits, presented by Hoist, is a video series that focuses on specific influencers that have unique backgrounds and uplifting stories. The focus of these videos are the people and how they got to where they are, what has made them successful, and, most importantly, how they #LiftLimits every day.