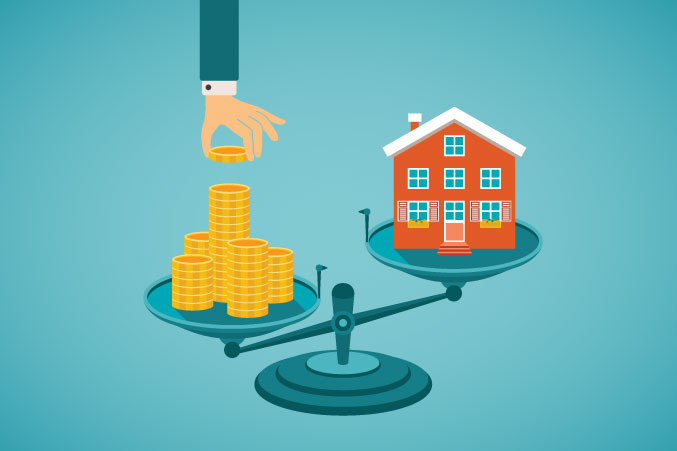 Dallas Property Taxes Skyrocket
A guide to understanding your escrow account and correcting tax shortages
By The Hargrave Group
Published in Sponsored
June 14, 2017
7:22 am
In recent months, many Dallas homeowners were shocked to open their property tax bills and find such aggressive increases in their yearly obligations.  What the majority of folks with mortgages don't understand is how these value inflations and subsequent tax hikes can cause a problem with escrow accounts. It's important to understand the purpose of an escrow account and how it operates so viable solutions for shortages can be assessed.
A portion of the contractual obligation between a lender and a homeowner is that the collateral is insured and property taxes are paid as they are due.  An escrow account manages the funds to insure that this occurs.  Instead of paying a lump sum at the end of the year, an escrow account receives a portion of a homeowner's total monthly payment and places it in an account.  When taxes and insurance are due, the escrow account automatically pays the obligations on the borrower's behalf.
When property taxes rise, an "escrow shortage" is created since the account only collects the previous years assessed amount.  To make up that shortage, a few things can happen.  First, the escrow account can divide the difference between the current and prior property tax bill by twelve months and increase the total monthly payment by that amount.  Depending on the actual increase, this can be a large or small sum but often creates a snowball affect year over year. The homeowner also has the option to the pay the obligation in one lump sum, although this may not be doable for everyone.
One way to resolve the issue is through a mortgage refinance.  Although in Texas we are held to strict equity guidelines that govern the amount of cash we can draw from our homes, paying property taxes is an exception to the rule.  By refinancing, the tax payment is caught up, plus a homeowner may be able to restructure loan terms and rates, saving money over the life of the loan.  "We see this quite often here locally, especially with new construction. I want people to know that they have a great opportunity to correct their account shortages, and be placed in a better loan altogether," explains Erik Hargrave of The Hargrave Group.  Tax increases can be terrifying, bottom line.  The Hargrave Group at PrimeLending provides the guidance and expertise to be able to navigate this often difficult path of setting escrow shortages right, having helped thousands of homeowners in this predicament.