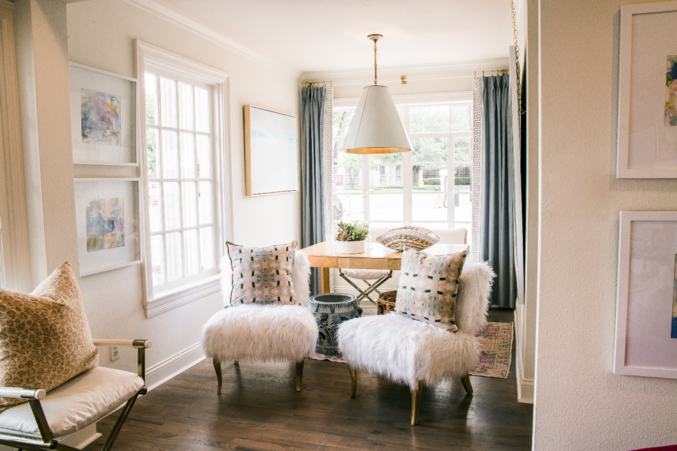 Sarah Hargrave's Curated Home Furnishing Concept in Lakewood
The Collective offers one-of-a-kind pieces from local Dallas artisans.
By The Hargrave Group
Published in Sponsored
May 24, 2017
9:00 am
Sarah Hargrave believes in immediate gratification. Working with design clients over the years has reinforced the fact that waiting for interior furnishings is for the birds.  Open just shy of a month, her new retail concept, The Collective, features one of a kind, refinished and reupholstered vintage furniture, original artwork, custom textiles, lighting, and accessories from local artisans. Think lacquered Dorothy Draper Espana Chests, custom pillows, and vintage Turkish rugs washed in pink and lavender. "I wanted to a curated space to display the talent of these gracious people that I work with on a daily basis and give clients the ability to take it home with them right then and there", explains Sarah.  Not everyone has the vision for an old, dusty Henredon dresser, and I want to take that pressure off the buyer by having the piece ready to go." Sarah personally revisions every piece of furniture, designs pillow and draperies, and hand selects vintage accessories, art, and lighting, all while managing a growing design business.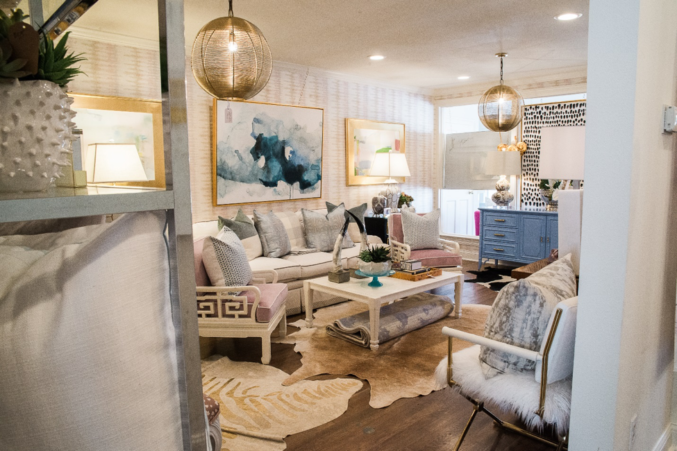 Housed in a two story Greek revival that Sarah and her husband purchased and restored for the better part of a year, The Collective fits seamlessly into the neighborhood right off the Swiss Avenue Historic District in Lakewood. "As a designer, I'm constantly checking out new shops and galleries for original art and furniture, but living in Lakewood, I wished there was something unique to East Dallas". The Collective fills the need for an otherwise sparse selection of home furnishing shops near White Rock Lake and each room is beautifully designed from head to toe. "It helps tremendously for clients to be able to see a fully designed room in person, and creates a certain connection to things like art and texture, that you can't get my looking at photos on a computer. I'm lucky to have a physical space to show clients what their home can become." The Collective is open Monday through Thursday 10:30-4pm and by appointment on Friday and Saturday. 5838 Live Oak Street in Lakewood.