It gets hot here in Texas, and our winters are often unpredictable. As a result, keeping your home cool in the summer and warm in the winter can get expensive. Here are a few easy, noninvasive, and affordable ways to save on your energy bill all year long.
Determine what you're working with, and get smart.
The first step to a more efficient home, and electricity savings, is to get a thorough lay of the land, or in this case, conduct a conclusive energy audit of your home.
Devices like the WeMo Insight Smart Switch Plug can assist; just plug something into it, and open the WeMo smartphone app to view information about the device's energy usage.
These days, just about every home appliance you could ever need comes in a "smart" version—from washers and dryers to thermostats and toasters. In addition to remotely controlling these devices, you can use your smartphone to turn them off and reduce energy consumption while you're out of the house.
In the kitchen, be mindful about cooking as it can raise cooling costs during warm months.
Consider using the oven at night when it's cooler outside, and open windows and use fans to blow out heats until you're finished versus running the AC. And don't forget about your grill since it's an energy efficient alternative.
Use the microwave to heat liquids, as it's faster and more energy efficient than running the stove.
Consider running your dishwasher only at night or during free weekends, as most use electricity to heat water for drying.
Be sure to set your refrigerator's temperature to its recommended settings (any lower and you're just wasting money!) and resist storing things on top, as this can prevent heat from escaping and cause wear over time.
If you enjoy spending time in the kitchen every weekend, explore the Free Weekends from Direct Energy! It's an energy plan that offers free electricity all weekend, every weekend. From 6:59pm on Friday to 11:59pm on Sunday. That's over 100 days of free electricity (and the it's the plan with the most free electricity in Texas). So as you're serving up dinner for a table full of friends and family, you won't have to worry about your energy bill.
Give It A Little Elbow Grease
When it comes to maintaining an energy efficient home, a little manual labor goes a long way.
Consider taping your doors and windows to prevent heat and air leakage.
Always do full loads of both laundry and dishes in the washer and dryer and dishwasher, respectively.
Pack the fridge and freezer fuller so that you'll pay to cool less space.
Thoroughly—and regularly—clean all of your ventilation, from the AC and refrigerator vents to the air filter. And don't forget to keep the coils behind your refrigerator clean for increased efficiency, too.
You can also treat your hot water heater just like an air conditioner and turn it down while you're not at home so that it doesn't heat water unnecessarily, or get it a jacket to keep it insulated all the time.
Learn How To Read & Understand Your Electricity Bill
Sure, the bill goes up when it's hot outside. But when you see a bill covered in charts and graphs, do you actually know how to decipher it, or deduce what exactly caused your energy bill to spike? (When was the last time you even looked at your electricity bill?) Now might be a good time to closely check it out, and make sure your rate hasn't spiked. And if you do see a spike, explore options from your electricity provider that might help you save going forward.
Direct Energy customers have access to an online tool called Direct Your Energy that actually breaks down usage by appliance, so you can actually see how much energy your HVAC, your fridge, or even your pool pump used.
To see usage by day, Direct Energy offers a handy calendar that highlights high- and low-usage days.
Based on customers' usage history, Direct Your Energy can forecast electricity bills based on usage patterns and the weather. That way, when your bill actually comes, you know what to expect.
Landscape And Decorate With Purpose
Planting leafy trees on the south side of your home is an eco-friendly way to keep cool during the summer by blocking direct sunlight, and during the winter, leafless trees will allow sunlight to warm up your home's interior rooms.
Planting evergreen shrubs near your home's foundation can add insulation and also protect from high heat and cold winds.
Give your bathroom a quick makeover by installing a low-flow aerator shower head that uses air pressure instead of water pressure, and you'll decrease both your heating and water consumption bills.
Install LED light bulbs, and hang some curtains. Plain curtains can reduce heat loss up to 10%, while thicker and more insulated curtains can save up to 25%.
There are lots of ways you can use less energy this summer, and it can definitely help on costs. But start by simply making sure you have the right partner in your home. Direct Energy is an energy company that actually wants you to use less of what they sell. No, that's not a typo! Switching is easy (yes, your lights will stay on). Check out their plans, and make 2017 the summer you can save on electricity costs.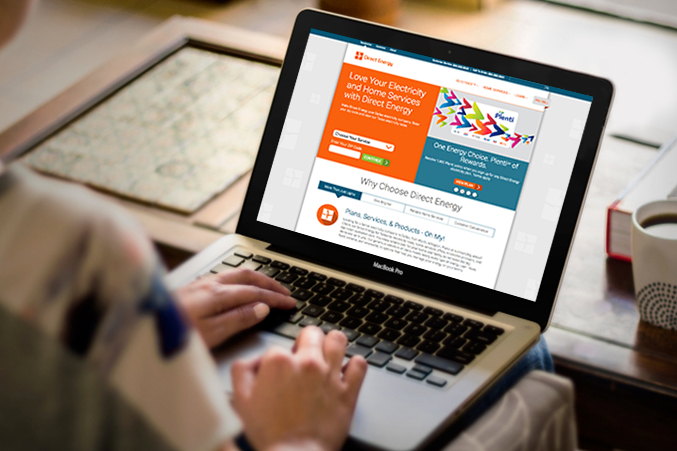 Get the AtHome Newsletter
Enjoy Dallas' best trends, hot properties, and tips from local designers to help you nest in style delivered weekly.