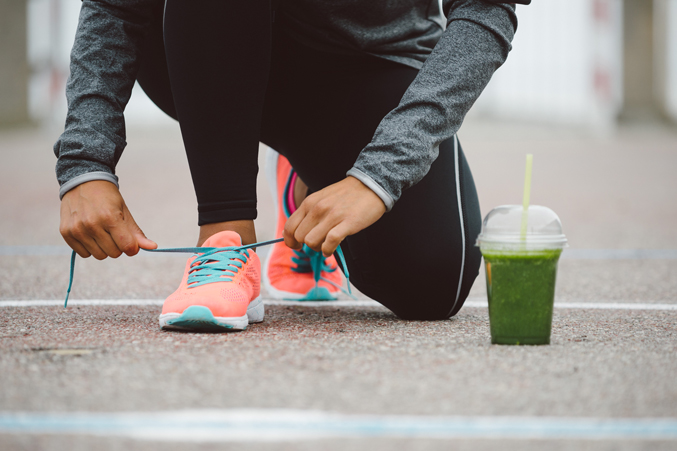 Want A Healthy Heart?
Eat Better and Move More.
Cardiovascular disease is the leading global cause of death, accounting for 17.3 million deaths per year, a number that is expected to grow to more than 23.6 million by 2030. About half of all Americans will die of heart disease or stroke. Whether or not you fall into these sobering statistics can depend, in part, on how well you take care of yourself now as well as the quality of cardiac care you receive.
No matter what health issue you may face, Dallas has long been a great place to do battle. This is particularly true when it comes to heart disease. From research and clinical trials to preventive medicine and heart surgery, Dallas' hospitals and cardiologists are recognized worldwide for providing the very latest advances in cardiac care.
No matter what health issue you may face, Dallas has long been a great place to do battle.
There is only one way to avoid becoming part of the grim statistic of heart disease being the No. 1 killer of Americans, and that's prevention. While some potentially fatal diseases can't be prevented, and may occur without explanation, heart disease isn't among them. Adopting a healthy lifestyle, reducing blood pressure and cholesterol, managing or eliminating diabetes, and stopping smoking could reduce heart attack, stroke, and heart disease by 60 to 80 percent. Considering that one of every four deaths in the U.S. each year is from heart disease and that it's the leading cause of death in the U.S. of both men and women, making time for exercise each week and eating more fruits and vegetables doesn't seem so bad.
Most preventive cardiologists are now attributing the prevalence of heart disease to a rushed, high-stress, and fast-paced lifestyle that leaves little time for people to make healthy choices and notice dangerous warning signs. Those in tune with their health typically start to notice a decline in the function of their heart in their 30s and 40s. High blood pressure and cholesterol don't happen all the sudden, but instead, build up through the years. Therefore, it's important to practice a healthy lifestyle early in life, even when you don't have any concerning symptoms or obvious risk factors.
Diabetes, smoking, high blood pressure and cholesterol, lifestyle changes, and family history of heart disease are known by cardiologists as "the big six." These are all things that can be attributed to a failing heart. While you can't do much about a family history of heart disease, the other five can be addressed, making heart disease preventable.
Stopping smoking and exercising are the fastest, most effective ways to improve the health of your heart. Simply moving more and being active just three times a week will make a difference in the way you feel because the heart is functioning better. Exercise changes vascular tone, blood pressure, and how we metabolize fats and sugars, so even a small amount of activity can go a long way. Frequent exercisers who struggle with long bouts of being sedentary aren't free of risk. Lengthy breaks in your exercise routine can counteract the benefits of physical activity. One of the best things you can do to combat heart disease is just get up and take a walk. It's free, easily accessible, and most anyone can do it.
A Mediterranean-style diet is proven to reduce the risk of heart attack and stroke by about 30 percent. This includes eating primarily plant-based foods, such as fruits and vegetables, whole grains, legumes, and nuts and substituting olive oil for butter and herbs and spices for salt. A heart-healthy diet typically limits red meat to no more than a few times per month and eating fish and poultry a few times a week. Most people will have a better chance at preventing heart disease and diabetes just by following one basic guideline–if the food comes in a bag, don't eat it. Most fast food you can grab on the go isn't good for heart health. Avoid processed food and stick to a lean, low-sodium diet.
Determining when to start screening for heart disease is a tough call for most cardiologists, as this will vary for everyone depending on family history, lifestyle, and symptoms. People are often surprised when their cardiologist recommends screenings as early as the mid-30s. Screenings, such as a stress test or heart CT scans, are often recommended first. People with two or more risk factors of heart disease should get screened, especially if there are concerning symptoms. Blood pressure and cholesterol screenings should take place in the 30s. If levels are high, early intervention with medication or recommendations for a change in diet and exercise can help.
And for those who do get diagnosed with heart disease, there's plenty of reasons to expect a good outcome. Most of the damage caused by heart disease can be reversed with a healthy lifestyle, medication, and possibly minimally invasive interventional procedures. For proactive patients, heart disease doesn't have to be a death sentence. There was a time, about 30 years ago, where someone diagnosed with congestive heart failure could expect to live another five years. This is no longer the case with so many options to treat heart attack, coronary artery disease, heart valve disease, and congestive heart failure. And for most, open heart surgery is no longer needed thanks to minimally invasive surgical techniques.
Best Doctors: Cardiothoracic Surgery 2002, 2003, 2004, 2006, 2007, 2008, 2014, 2015, 2016
As a pioneer in the field of aortic valve replacement using a catheter-based system that does not require use of the heart lung machine, stopping the heart, or opening the chest, Dr. Dewey has the distinction of performing the first transapical aortic valve replacement utilizing this breakthrough technology in the United States.
Best Doctors: Cardiology 2011
Dr. Eric Eichhorn is board certified in cardiovascular medicine and internal medicine with a specialty in cardiovascular disease and in interventional cardiology.
Best Pediatric Specialists: Cardiac Surgery 2003, 2006, 2007, 2013, 2014, 2015, 2016
The program is the only institution in North Texas where fetal diagnosis of congenital heart defects, high-risk deliveries, neonatal critical care, surgical repair, and post-surgical critical care is provided under one roof by a dedicated team of specialists.