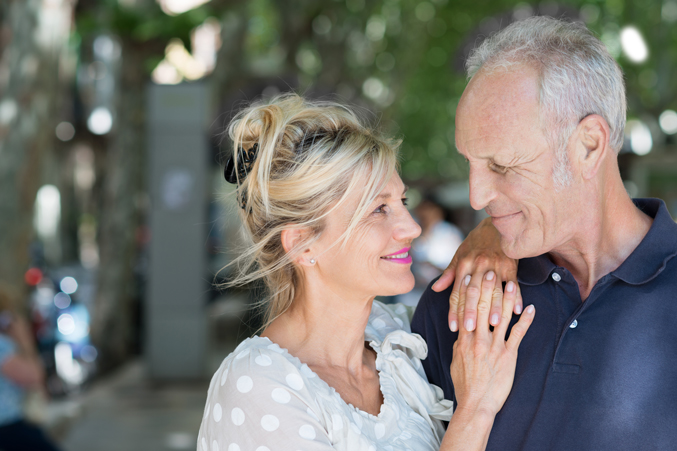 Retirement Living Has Been Redefined
Live it up.
By Jennifer Hayes
Published in Sponsored
January 4, 2017
2:37 pm
Retirement living isn't what it used to be, and that's a good thing. A lock-and-leave lifestyle, chef-prepared meals available all day, concierge service, luxury homes with skyline views… this is the new face of senior living in Dallas.
In fact, retirement living communities have changed so much that many people living in them aren't actually retired yet. Today's senior living communities are designed to meet a variety of needs for active, independent, working adults who want a more convenient, carefree lifestyle. And, should their healthcare needs change, a continuum of care is available on site.
"Choose a community that best aligns with your values and the lifestyle you want."


Marilyn Israel, The Legacy Willow Bend
The older population in the U.S., those 65 and older, represents about one in every seven Americans, according to the U.S. Census Bureau. It is estimated that this population is expected to grow to be more than 21 percent of the population by 2040. There are now more Americans age 65 and older than at any other time in U.S. history, and those reaching age 65 now have an average life expectancy of an additional 19.3 years—something to consider when making plans about where and when to retire. When this group is ready to leave their longtime homes for a simpler, more convenient and, yes—even pampered— lifestyle, they don't want to feel like they are giving something up, but instead, adding to their life. Thankfully, there are plenty of options in Dallas.
Nancy May, first vice president of marketing with Ventana by Buckner, has worked in the senior living industry for more 25 years. She has seen it evolve during the past two decades and says now is the best it has ever been. "Baby Boomers are now joining this age group," she says. "At Ventana, our average age is currently 74. Moving into a senior living community doesn't signal that you are slowing down. It can mean you are continuing to live well while creating a whole other lifestyle."
May says many of Ventana's residents first started researching senior living communities when they became burdened by ongoing maintenance expenses, escalating property taxes and homeowners insurance, and a feeling of being tied down to their house and possessions when they would rather be pursuing avocations, traveling, and socializing with family and friends. "People are beginning to realize that square footage and things aren't what's important," she says. "Maintaining relationships with friends and loved ones is what's important. A carefree, lock-and-leave lifestyle helps foster that."
Chad Simpson, regional vice president of operations for Discovery Senior Living, says retirement living throughout Dallas and the U.S. has experienced a much-needed evolution. "Seniors today are healthier and more active, and they expect more from their senior living experience," he says. "They expect, and deservedly so, that their quality of life will increase upon a move to a senior living community."
Answering life's "what if" questions is difficult for anyone at any age. In order to relieve the burden of worry, at least somewhat, for seniors, more communities are offering a continuum of care so that no matter what happens—illness, injury, memory impairment—their residents don't have to move away to another community for a different level of care. This is a situation that may cause couples to live separately—another reason people put off moving to a senior living community, even when it is clearly needed. If you are taking care of your elderly parents and would like to get them out to socialize and do more activities then enroll them in an adult day care.
Lisa Mach, director of sales with Belmont Village, says one in 10 caregivers (often a spouse) are over the age of 75 and have usually been in that role for at least four years. Most caregivers, she says, spend an average of 44.5 hours per week caring for their spouse. "It's mentally and physically exhausting," Mach says. "Many have help, such as a part-time home health aide, coming to their home, but it's often not enough. The caregiver often feels alienated from activities they enjoy and their friends. Moving to a senior living community that offers a continuum of care not only provides the caregiver relief, but it also enables the couple to let go of the fear that they will be separated."
Marilyn Israel, executive director of The Legacy Willow Bend, says one of the biggest mistakes she sees people make when they are planning for retirement is waiting too long to make a decision about where they will live. Once they are no longer able to make decisions, for whatever reason, other people are forced to do it for them. "By making a decision early, even it is well before you are ready, you are taking control," she says. "I think people often regret not doing this themselves and burdening loved ones with it."
Shopping for and comparing senior living communities is only part of the process of transitioning from a longtime home to a community. Just as important as choosing a community is knowing when you're ready.
"The bottom line is no one ever really wants to leave their home," says Paul Markowitz, founder of Senior Living Specialists. "There are a lot of other things that seem more pleasant to think about besides a major life change like this. However, when people get out there and see what is available now, it won't seem nearly as overwhelming as they think."
Retirement Living Resources
Information overload is likely to occur when gathering information on retirement communities and other senior living resources. When it's time to research the different options, this is a good place to start.
Belmont Village Turtle Creek offers mid-rise living in the heart of the Turtle Creek community. The community offers easy access to high-end dining and retail centers, medical care, numerous churches and synagogues, and the Dallas Theater Center and Arts District. Amenities include concierge services and daily scheduled transportation, fitness center, indoor pool, underground garage parking, technology center, and chef-prepared meals with over 24 daily menu choices in Josephine's Kitchen and a bistro for casual dining. Belmont Village Turtle Creek provides a full continuum of lifestyle and support, including independent living, assisted living, and award-winning memory care programs. In fact, Belmont recently received Argentum's Best of the Best award which recognizes innovative programs and services that advance excellence in senior living. First implemented in 2007, Belmont's Circle of Friends® program was developed to address an unmet need in memory care.
The Conservatory at Plano and the Conservatory at Keller Town Center are beautiful sister independent living communities owned and operated by Discovery Senior Living.  The communities are both finely appointed throughout, with apartments that provide full kitchens, designer touches, and plenty of space. Both communities offer a Grand Clubhouse, the heart of the community, with a movie theater, main dining room, gym, beauty shop/barbershop, heated pool and hot tub spa, card room, and game room, bistro, putting green, and computer lounge. Services include chef-prepared gourmet meals with a large selection of menu choices daily, concierge local appointment and planned transportation, activity program that reflects interests of the residents, in-house network of healthcare providers, and full maintenance and housekeeping services.
The Legacy Willow Bend is committed to giving residents more than just quality care. It delivers experiences. This is a place where people with fascinating backgrounds build new friendships, learn new skills, challenge each other, and find new ways to enjoy life each and every day. The Legacy Senior Communities is a not-for-profit Jewish-sponsored organization that offers a wide selection of senior housing and health care services to people of all faiths and backgrounds. The Legacy Willow Bend is a Life Care community that includes independent living, assisted living, memory care, short-term rehabilitation, and long-term skilled nursing on a 28–acre campus in Plano. The Legacy at Home meets the growing demand for in-home health care and serves the Dallas-Fort Worth area with Medicare-certified home health services. And, coming to Dallas in 2019, The Legacy Midtown Park will offer a full continuum of care in a rental-based model, as well as a more urban, contemporary feel close to synagogues, shopping, dining, and more. 
Ventana by Buckner, opening early 2019, is situated on a prominent rise overlooking the Park Cities and downtown Dallas and available for seniors 62 and older. Ventana's adjacent 12-story towers will offer scenic views from floor-to-ceiling windows in every direction. From the beautifully landscaped patio lounge and rooftop gardens, where residents will mix and mingle, to the 12th-story Sky Lounge, where fabulous vistas are always on the menu, Ventana is changing views of senior living. Ventana's residents will receive the benefits of an independent living apartment within a vital and socially active community along with the covenant of Life Care and medical assistance if and when those services are needed.  The Life Care covenant sets Ventana apart because it defines the financial arrangement under which care and residency for life is provided at any level, once you are approved for residency, even if you should outlive your assets. 
The Tradition – Lovers Lane
5850 E. Lovers Lane,  Dallas, Texas 75206
214.361.2211
The Tradition- Prestonwood
15250 Prestonwood Blvd., Dallas, Texas 75248
972.388.1144
5340 Towne Square Drive Plano, Texas 75024
972-362-2125
5601 Democracy Dr., Ste. 175, Plano, TX,  75024
469-854-6518
4205 W. Northwest Hwy, Dallas, Texas 75220
214-317-4246