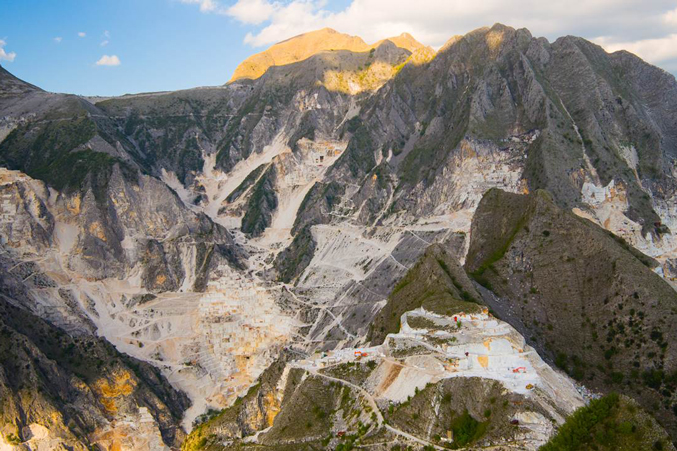 New and Exciting Hand Selection Stone Experience
By Aria Stone Gallery
Published in Sponsored
September 22, 2016
9:00 am
Aria Stone Gallery is a one of a kind stone supplier where all the pieces are hand selected for their unique qualities and features by the owner Vinny Tavares. Selections are made based on the uniqueness of each stone discovered at the overseas quarries. Aria's approach to sourcing and showcasing stones is rivaled only by the uniqueness of the client experience. "We offer a hands-on approach to aiding clients in defining and actualizing their design intentions," explains April Graves, Vice President.
As a pioneer in the industry, Aria continually pushes the envelope when it comes to customer experience and education which holds true with the announcement of their new, custom "World-Class Hand Selection" program. The program is a once in a lifetime excursion which gives the clients a chance to experience the behind-the-scenes process of hand-selecting stone for their special project. It allows the travelers to immerse themselves in the rich history, culture, and cuisine of the region from which the stone is sourced. This hands-on approach is unique to Aria and gives the clients the ability to experience all stages of stone sourcing, from mining and processing, to the selection of that perfect piece.
This truly is a one-of-a-kind excursion, not only do the customers get a chance to experience all aspects of stone sourcing, they are also treated to world-class perks. From fine dining, true to the regions culinary roots prepared by world-class chefs, and five-star lodging accommodations to breathtaking views and total immersion in the surrounding culture. The memories of the trip are sure to stay with their clients forever, as they will be reminded of their amazing experience every time they gaze upon their completed project. Not many people in the world will be able to tell tales of the exact origin of their stone and even less will be able to say that they were there as it was hand selected in the quarry. Aria spends no expense to ensure their customers are treated like royalty.
At the end of this adventure, you will know first-hand what it means to be called "Aria quality" stone and why they treat each slab as a piece of art. Come along with Aria on this one-of-a-kind journey and gain the unique insight, knowledge, and education from an industry insider, Vinny Tavares.
For more information, please visit www.ariastonegallery.com/experiences.