Wellness is a major buzzword these days, but it can mean a little something different to everyone. Does it stand for self-care and restoration, or is it more about strength and endurance? We created a series breaking down the healthy habits of local influencers and entrepreneurs, allowing them to define what wellness means on a personal level.
---
Sister-in-law duo Shannon McLinden and Delia McLinden are the founders of FarmHouse Fresh, a 16-year-old clean beauty brand based in North Texas. Their skincare products, from body balms to face masks, are crafted using botanical extracts sourced from their ranch in McKinney. The company's ethos is 'skincare that saves animals,' and profits from every sale support their mission of rescuing neglected animals. Many reside at the ranch's nonprofit farm animal sanctuary, including donkeys, goats, and horses. (Meet a few of the animals here.)
Shannon and Delia are passionate about offering natural, organic beauty products to their customers, and they're equally as passionate about their own well-being. Both firmly believe that being healthy requires self-awareness.
"[I strive to] truly understand what I need to be healthy,  both from a mental and physical standpoint," Delia says. "So often, we go through the motions of what we think we 'should' do. But we're all wired differently and need different things to be healthy."
We asked Shannon and Delia to share their daily rituals, their favorite workouts, and how they encourage healthy lifestyles through FarmHouse Fresh.
What inspired you to create Farmhouse Fresh? Did you have health and wellness in mind?
Shannon: My first product, a trio of sea salt foot polishes, was developed to help keep heels from cracking. I happened to be a jogger, and going from jogging to flip-flops can cause cracked heels in the summertime. Using the foot polish would keep my feet soft and healthy. Oprah agreed, and put the polishes on her O List in 2005. From there we continued to craft natural and certified organic skincare using our farm's own botanical extracts. Today, we offer over 200 products.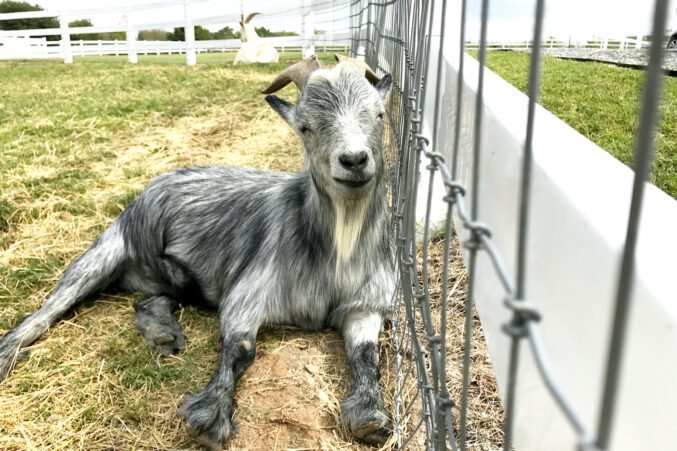 How do you start your day on a healthy note?
Delia: Both Shannon and I swear by green smoothies! My current favorite recipe: celery, spinach, a mandarin orange, half of a green apple, a big squeeze of lemon, chia seeds, a quarter cup of orange juice, ice, and water. Shannon's favorite includes celery, parsley, one cucumber, an apple, and a banana.
How does working on the farm fit into your wellness journey?
Shannon: Research shows that gazing into your pet's eyes raises oxytocin levels for both of you that brings a sense of calm and peace. Our philosophy is "hug a donkey every day." We hope our customers can start visiting the ranch soon to get this boost of the soul by hugging the very animals they help us save.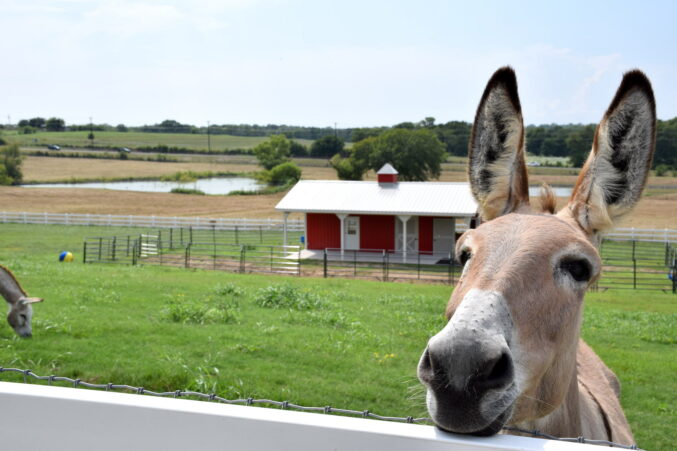 Favorite workout in town?
Delia: Running with shelter dogs is the best feel-good workout in so many ways. Nearly every weekend I participate in the Garland Animal Services RUN D.O.G. program. Shelter dogs with a lot of pent-up energy get a chance to take a much-needed break from their kennel and release some stress. They are so grateful and happy. Dallas Animal Services also has a great shelter dog running program. Not only are you helping to make dogs more adoptable by giving them some needed exercise and attention, but every time I do it, I end up running three times as far as I normally would.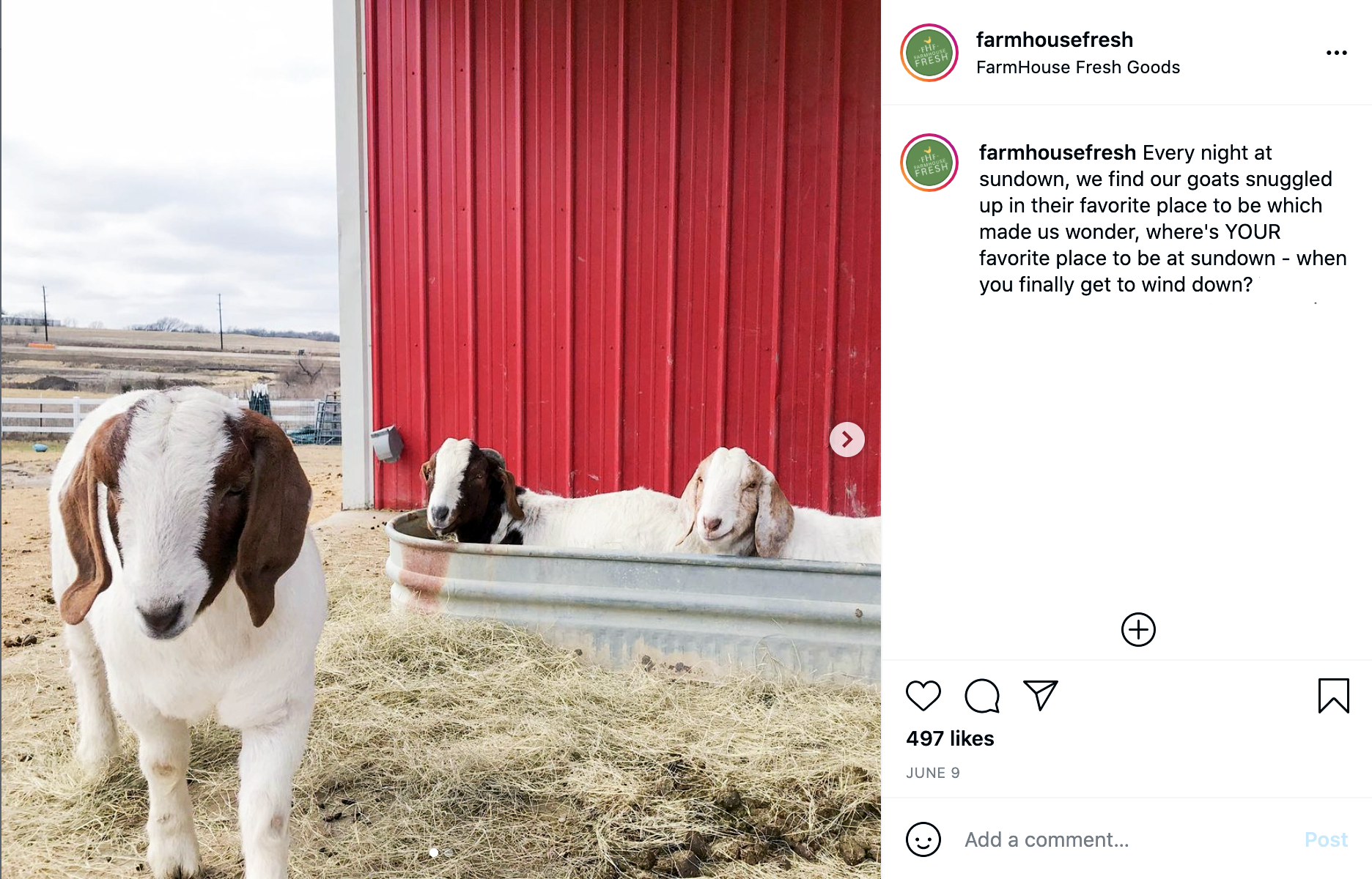 How do you end your day on a healthy note?
Shannon: We look out of our office windows to see the many farm animals we've rescued as they perch on hills and watch the sun go down. Every morning and every evening, when we pull in and out of our ranch, we pause for a moment of gratitude for what we've been able to do for these animals and for the unconditional love they give us back.
Learn more about FarmHouse Fresh here.
Get the AtHome Newsletter
Enjoy Dallas' best trends, hot properties, and tips from local designers to help you nest in style delivered weekly.