As a little girl, Daniela Bell danced everywhere she went. After years of lessons, the Mexican-born ballerina was able to turn her natural talent and passion into a lucrative dance career. Bell spent a decade performing and competing, and she even opened her own dance company in Mexico.
Bell had always enjoyed helping her fellow dancers with their makeup backstage before performances. Still, "I never really realized that this was such a passion of mine until I started watching YouTube tutorials on how to do makeup," Bell says. After spending hours teaching herself techniques and honing her signature style, she enrolled in The National Institute for Beauty Arts in Mexico. From there, she moved to Dallas to pursue a career as a professional makeup artist.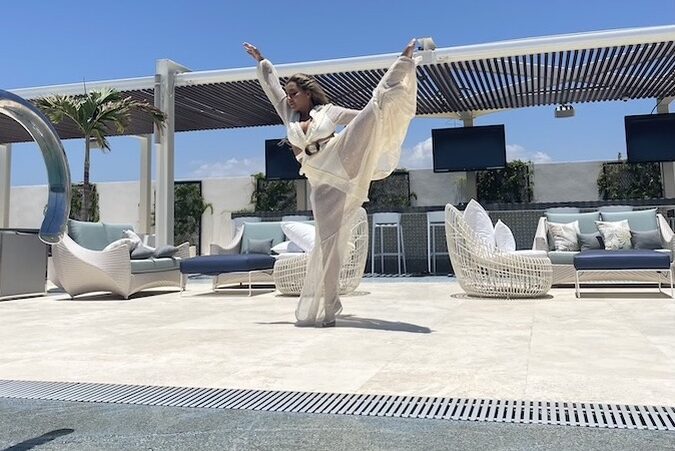 "I was always ambitious, pushing myself to do something bigger," Bell says."[I thought that] the United States was the perfect place for me and all my dreams to be made."
Bell has called the Lone Star State home for a decade, and her artistry has earned her a loyal client base. Daniela Bell Beauty works with many notable North Texans, including The Real Housewives of Dallas' Dr. Tiffany Moon, Big Brother's Elena Davies, The Bachelor's Melissa Rycroft, and singer Caroline Kraddick.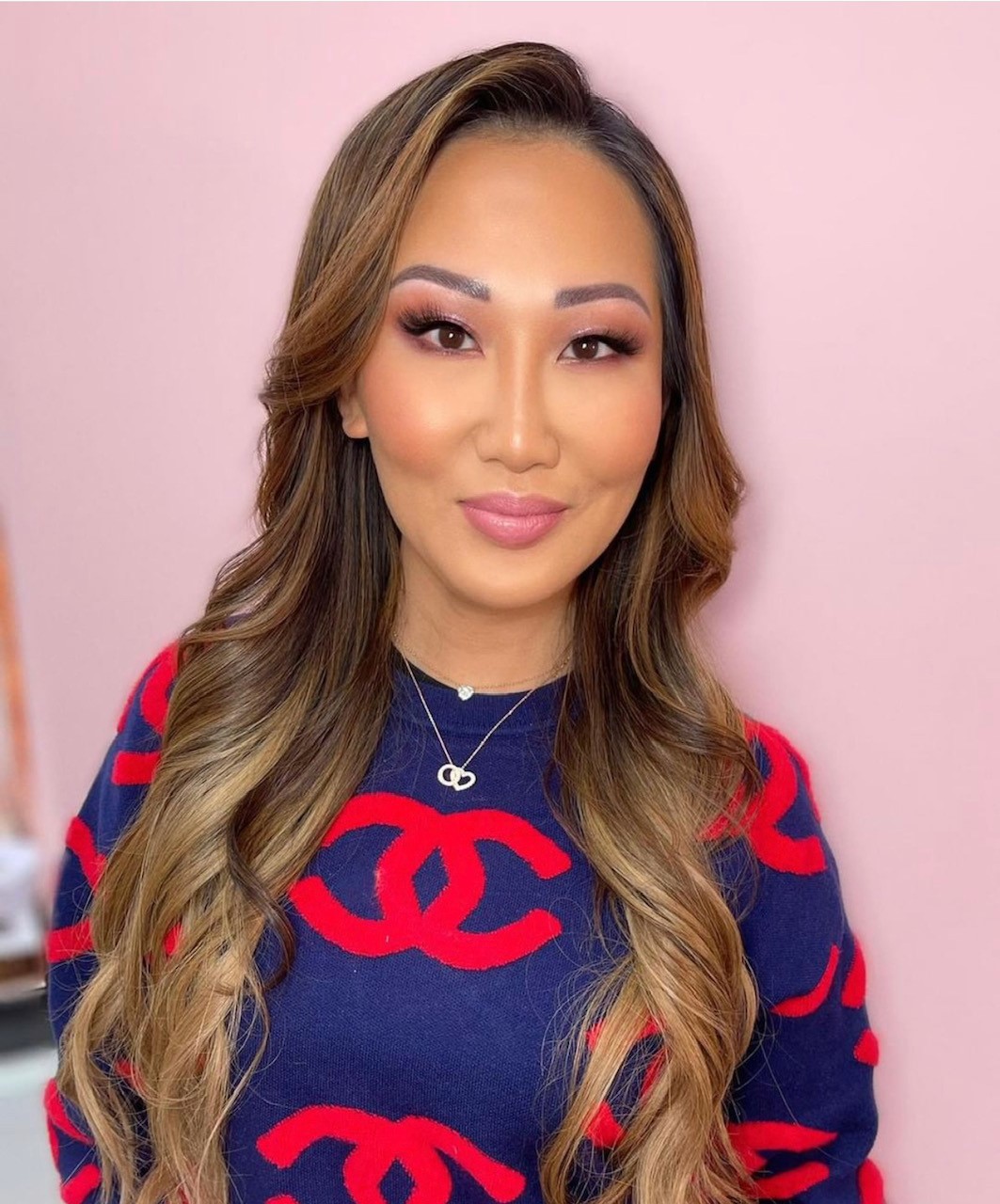 Bell has also made a name for herself in the world of microblading. She's reimagined and refreshed nearly 3,600 pairs of brows since 2017, and many customers fly in from out of town for their appointments.
"I love to see people walk out with a smile," Bell says. "Watching someone appear so happy when they look at themselves in the mirror is such a joyful feeling I get to experience every day."
Bell recently tapped into her entrepreneurial spirit again and launched her own lash line. Daniela Bell Lashes come in 23 iterations, from bold to subtle, and are crafted from luxury mink. Bell likes to partner with notable brands outside the beauty sphere to reach a broader customer base; when fashion line Isabel Marant launched its Autumn/Winter 2021 collection at NorthPark Center earlier this month, Bell and her team were on hand to help shoppers pair their new looks with sets of lashes.
"Seeing my vision come to life and having such an expansive, sustainable lash line is a true dream," Bell says. "You can reuse them up to 35 times, so it's less waste and more glam."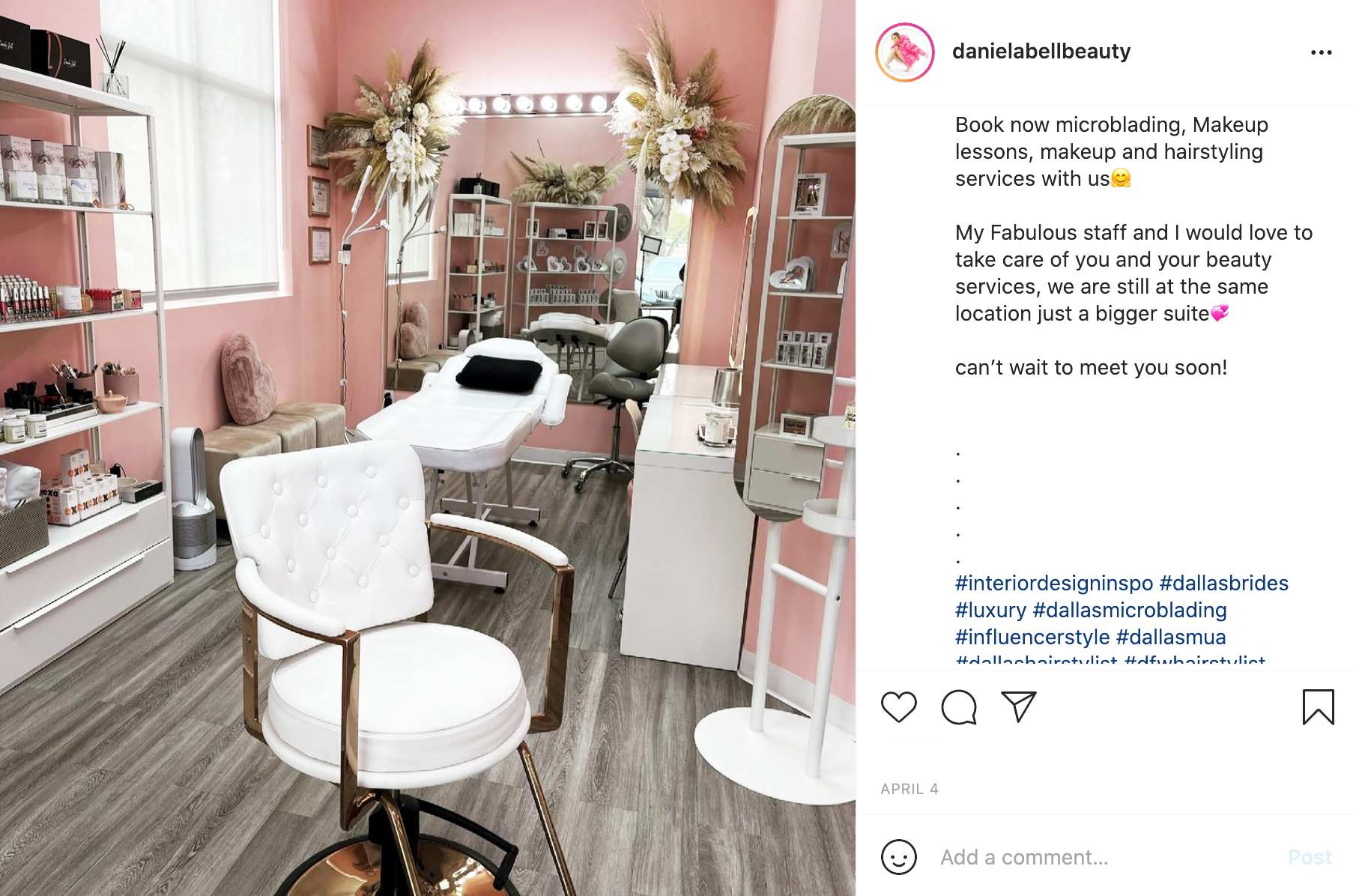 Bell's next venture is a collaboration with Inglot, an international makeup brand known for its curated and customizable palettes. A limited-edition Daniela Bell x Inglot palette, called Sedona, launches later this month. Each includes four shadows in golden earth tones–three mattes and a creamy shimmer. "These shades will be the perfect quad for every skin tone," she says. "It's important for me to be inclusive. This [palette] is meant for everyone."
"This is a full-circle moment for me," Bell says of her growing beauty career. "I can't help but see that little girl backstage and pinch myself that this is all happening to me, decades later. I am incredibly proud and honored."
For more on Bell and her latest collaborations, visit her studio's website.
Get the AtHome Newsletter
Enjoy Dallas' best trends, hot properties, and tips from local designers to help you nest in style delivered weekly.