Chaundra Turner and RaSheena Hern met in eighth grade in Columbia, Missouri, and have been best friends since. The pair loved to style each other's hair and emulate the work of older hairstylists in their community. In high school, they dreamed of careers in the beauty industry. A few years later, they earned their cosmetology licenses and got to work.
In 2014, Chaundra joined RaSheena in Dallas. With years of hairstyling under their belts, they started talking about opening a business together and soon launched their beauty blog and haircare brand, DuoDiva.
Today, Chaundra and RaSheena have amassed nearly 30,000 followers on Instagram who follow along for styling ideas, tips for maintaining healthy hair, and fashion inspiration (the friends are also known for their coordinating outfits). They've also created a community of loyal clients; both Chaundra and RaSheena specialize in installing extensions and wigs from their DuoDiva product line. And last week, the pair celebrated the grand opening of their first salon in Duncanville.
We caught up with Chaundra and RaSheena to learn about their passion for fostering a community among their clients and followers, what it's like to be best friends and business partners, and what's next for the DuoDiva brand.
This interview has been edited for length and clarity.
Where did the idea for DuoDiva come from?
There's a bad stigma of friends going into business together. We wanted to work together in this industry, so we decided to give it a try and show people that it can work. If you have that communication and that trust, you can actually build a successful business. We also wanted to show women that they can do anything. There was a point in time where we were both going through it relationship-wise, and we're also single mothers. But together, we started this business. Then, we had to come up with a name to stand out. We were always called divas growing up, and we're a dynamic duo, so we played around and got DuoDiva.
What role do each of you play in the business?
Chaundra is more the technical one. She handles our website and everything digital. RaSheena gets our photoshoots together: what outfits we're going to wear, our makeup, and our hair. People in Dallas know us for our coordinating looks. We've made a reputation and a brand for ourselves with that.
Can you tell us about the DuoDiva product line?
We carry products made from virgin hair, including sew-in extensions and lace-front wigs. Wigs are really popular in the hair industry right now. We keep seeing celebrities with wigs in a ton of different colors, and ours have done really well so far.
The DuoDiva brand also involves a popular blog and Instagram account. You often post educational content about hair health–why is it important to you to share those lessons?
We're all about healthy hair over here. We want our clients and followers to feel confident and comfortable with the natural hair underneath their extensions. If we were to disappear off the earth tomorrow, what does their natural hair look like? Are they confident enough to walk outside with it? We also want our clients to know how to maintain their styles at home and how to care for their extensions and wigs. We teach them what products to use and not to use, what kind of scarf to use while sleeping, what to do while working out, and so on.
You just hosted a grand opening celebration for your first salon. What can you tell us about the space?
The opportunity for us to become salon owners came out of nowhere. We always planned to do it, but sometime down the line. We were already in these salon suites, so we became salon owners and didn't even have to move or find a location–it was a blessing. We've been remodeling it for months. Now, when you walk in, it feels comfortable but very glamorous. It's a boutiquey atmosphere: chic, modern, clean, comfortable. It's a very intimate setting.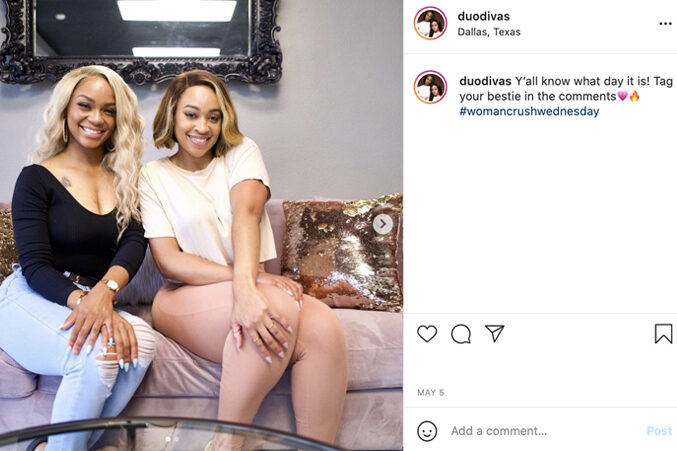 Speaking of intimate settings, some equate going to the salon with going to therapy. Do you relate?
Definitely. Our clients come in and we talk with them and try to help them feel better about themselves. Sometimes they don't have the best self-esteem, or they're having personal issues or relationship issues. When they're in the salon, they can let loose and share. Especially after COVID–women have been home working and home with their kids, and going to the salon is like a girl's day and a time to unwind. The salon suite layout helps, too, because clients feel comfortable talking, not like they're being judged. Whatever we talk about stays behind closed doors.
What are you hoping to accomplish in your first year as salon owners?
To be honest, COVID took a lot out of us. Our motivation, our sense of 'where do we go from here'… So, we're just going to soak everything in. We've been working since 2014, pedal to the metal, and we haven't let up. We want to enjoy it, celebrate it, and take a trip or two together! Sometimes you need that recharge to take a break, have a little fun, and get back to it.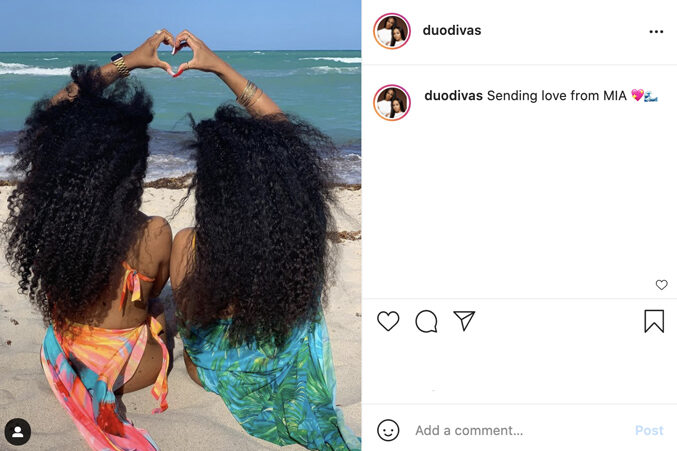 And what about your long-term goals?
We love what we do now, but our eventual goals are to own multiple salon suites. Once we have them running successfully, we want to travel the world and become motivational speakers to speak to women and children about starting up a business, or maybe do beauty influencer seminars or consultations. We don't want to be behind the chairs for the rest of our lives. We were put on the earth to help people out, and we want to touch big groups of people and share what we've learned so far.
On the subject of helping others, you've said that community is at the core of the DuoDiva brand. What are some ways you like to get involved?
We've done career days where we go to schools and talk to students about our industry. We also did a prom with Lady Jade from K104, through her nonprofit Project 16. She helps less fortunate teens get dresses for prom and get their hair and makeup done. We volunteered, did hair, and supplied them with hair extensions. We always try to give our positivity out to other people.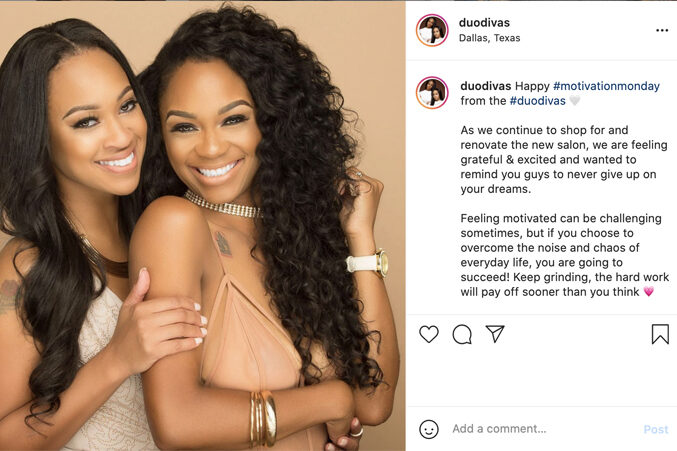 Finally, tell us about winning Beauty Influencer of the Year in Dallas in 2018. What was that moment like?
We're both still in disbelief that we were even nominated. To actually take home the award was phenomenal. We'd only been in business for four years, and the two of us coming from little ol' Columbia… We didn't realize how many people had been watching us and supporting us, but we got 10,000 votes! It felt like our hard work was paying off, and that's what we wanted: to be seen in a positive light in our industry and for people to realize that two friends can make it work. It's overwhelming sometimes to have this community, but it makes us want to stay on our toes. We're thankful that people genuinely like us and support us.
Learn more about DuoDiva at duodiva.com or @duodivas on Instagram.
Get the AtHome Newsletter
Enjoy Dallas' best trends, hot properties, and tips from local designers to help you nest in style delivered weekly.
Author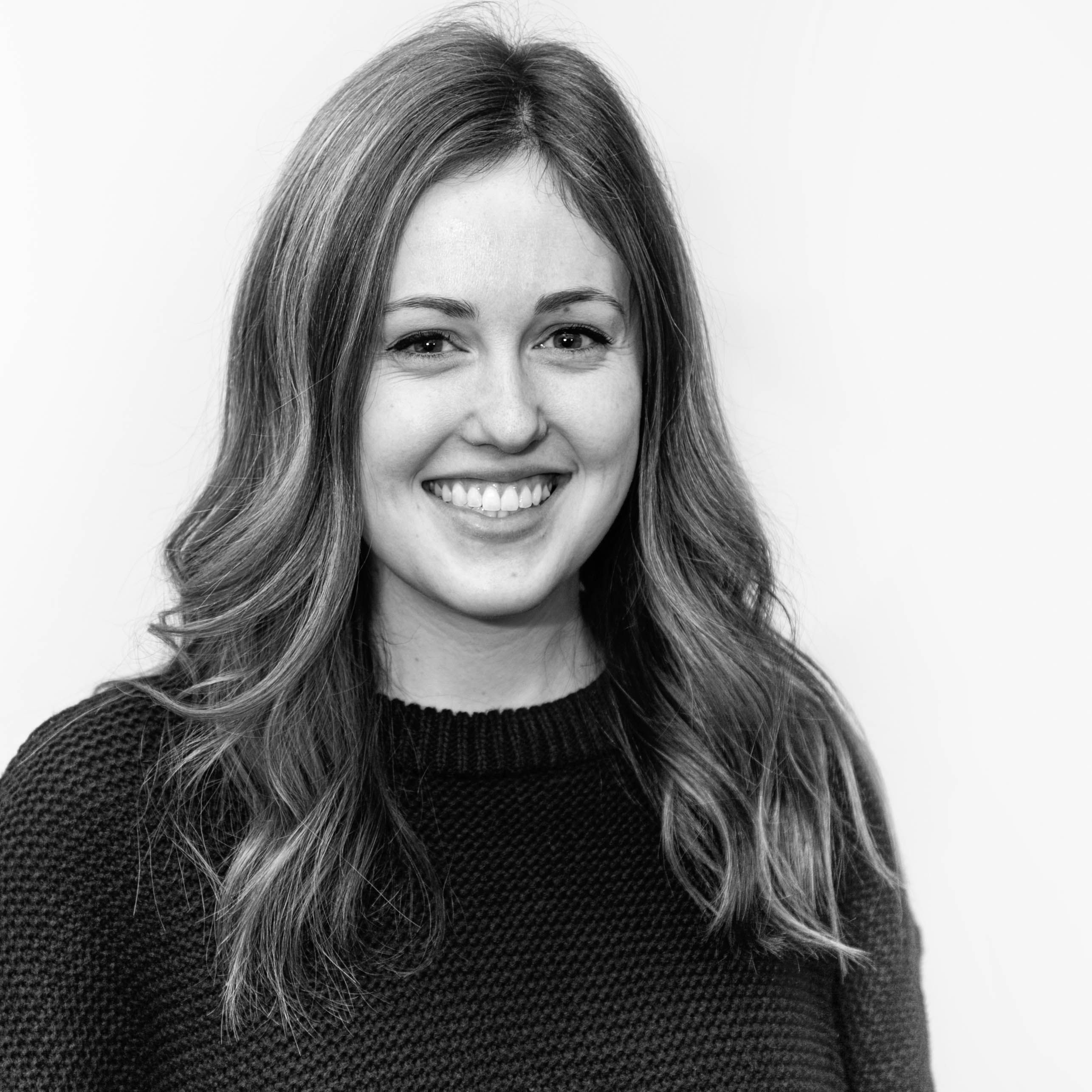 Emily Heft was born and raised in San Diego. In 2012, she enrolled in Southern Methodist University to pursue a…