Of all the years to open a store stocked with colorful, cheery, feel-good products, 2020 felt fitting. So when Talking Out Of Turn's founders, Melissa McCauley and Jim Martin, saw an opportunity to develop the brick-and-mortar of their dreams last November, they jumped on it.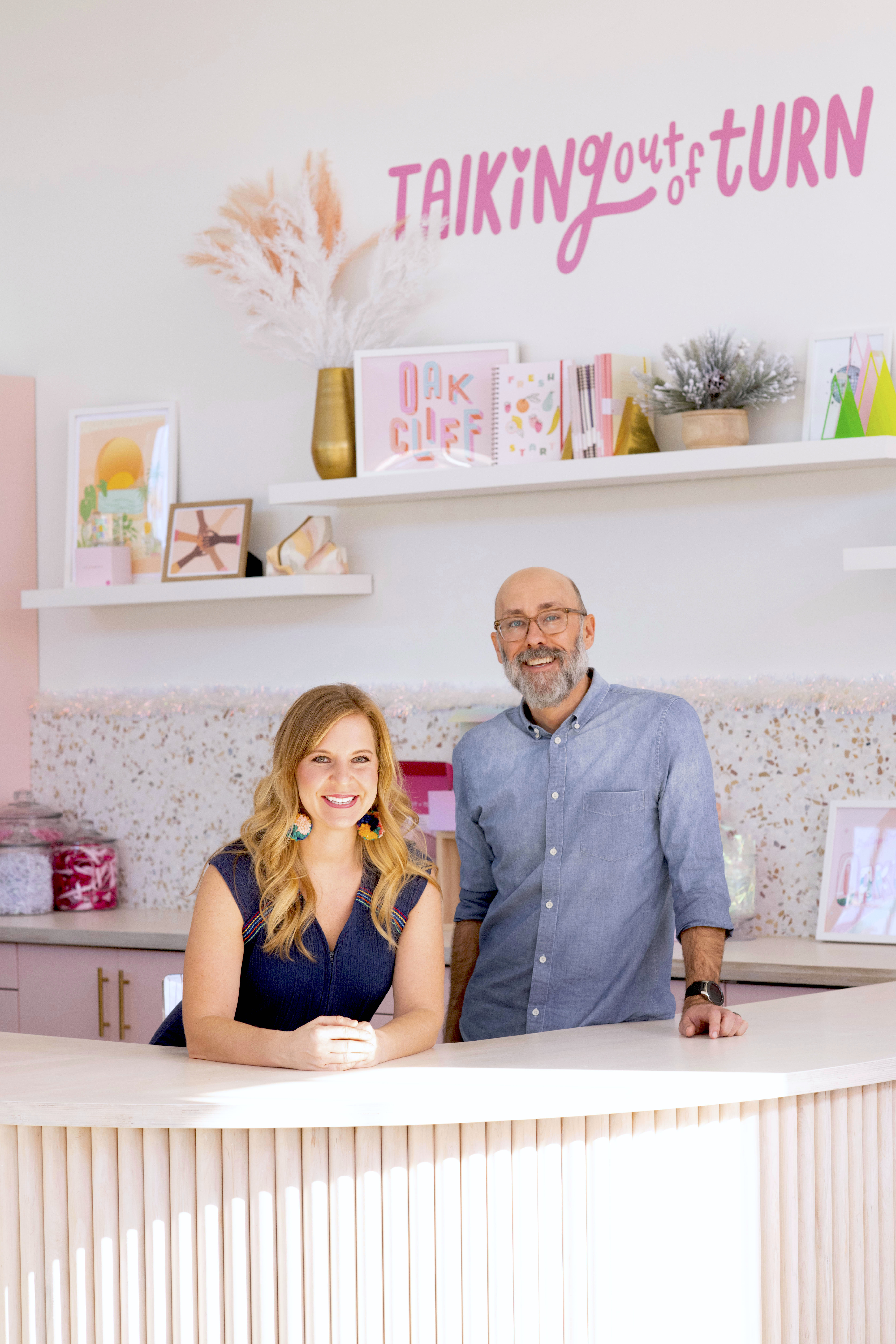 TOOT, as McCauley and Martin affectionally nicknamed their brand, is known for candy-colored planners, stationery, stickers, self-care products, and home goods. They're often emblazoned with a cheeky phrase or a fun pattern. Since its inception in 2018, the brand has built a cult following of stationery lovers. Now, TOOT fans can visit Talking Out Of Turn's storefront on West Davis Street—where Set & Co. once was—to shop the pastel paradise in person.
We caught up with McCauley and Martin to learn how Talking Out Of Turn got its name, where the duo gets inspiration for products and designs, the challenges of opening a storefront in a pandemic, and what's next for TOOT in 2021.
How did the Talking Out Of Turn brand come to be?
Jim: We've worked together for years at a private label manufacturing company. Mel was a customer, selling private label goods at her own branding firm, before we started working together in 2013. She understood what we did better than any customer before or since, and she always had an inkling that she could pair her passion for paper and stationery with our manufacturing capabilities to create her own line. Then, in 2017, our parent company acquired another manufacturer that was utilizing a few 100-year-old letterpresses.
Melissa: That's when we knew that the time was right. In January 2018, I started working with our lead artist, Kate Ortiz, to develop the brand. We had 90 days to determine all the products, the website, the physical catalog, and a 400-square-foot trade show booth. Talking Out of Turn made its debut at the National Stationery Show in May 2018.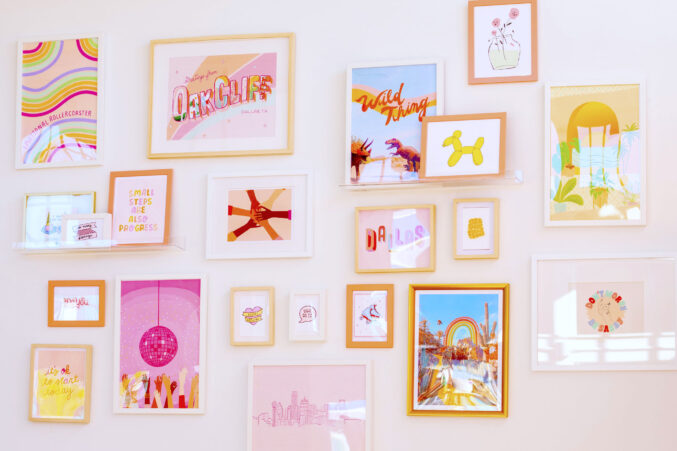 Where did the name Talking Out Of Turn come from?
Melissa: When I was little, I was a talker. Full of sarcasm and sass. My elementary school report cards would have straight As until the "conduct" section, which would be marked 'C-. Talks out of turn.' I also loved pens and colorful stationery at that age, and the obsession never stopped.
When did you decide it was time for a physical location?
Jim: The sweet gals at Jade & Clover asked us to do a pop-up in Deep Ellum over a weekend, and it turned into a 3-month residence. The reception was insane. The day we turned our keys in from the pop-up, Melissa learned that her favorite store in Dallas [Set & Co.] was closing and their retail space was available. The lease was signed a month later, and in the middle of a pandemic, we opened. We've been overwhelmed with love from the neighborhood.
Melissa: We owe a ton of thanks to Jade & Clover. Without their thoughtfulness and push to do the popup, I'm not sure we would've been looking to open a retail store this soon.
Melissa: When you look at our store, the layout is quite simple. There's only so much room to play when half the space is windows. What's actually going on behind the check-out counter has been meticulously designed to very specific measurements, oddities, and tweaks. The equipment housed back there will be used in the future. We weren't able to open with this element in play, in a rush to finish for the holidays, but we have a pretty exciting interactive feature that will come to fruition eventually.

What products have been most popular so far?
Melissa: We just launched planners and they really hit the ground running. They are more colorful, detailed, and thoughtful than most current planners on the market. Our mugs featuring very colorful language are also popular. Our jotter pens should have their own IG account at this point–to say people are obsessed with them is an understatement. The Greetings From Oak Cliff print and the Dallas Skyline print have been our most popular in-store items.
Where do you get your inspiration for your designs?
Melissa: There's the obvious: colors, beautiful products from other great brands, pretty spaces. But the real inspiration comes from within—our passion for the challenge of designing and problem-solving around our own manufacturing capabilities and constraints. It cuts so much deeper than just making a pretty product that lands in a curated gift shop. It keeps our skilled craftspeople and sewers viable and employed and keeps us manufacturing our own products in-house.
Jim: I am informed by travel, retail trends, and other brands I love, but the real fun is in trying to convert the visions in my mind's eye into something tangible, with a lot of help from Melissa.
What roles do you each play in the business?
Jim: Mel is the mind behind the brand and oversees product development and creativity. I manage the manufacturing and capital needs. We have a deep understanding of each other's ideas and thought processes, and we trust each other. When it comes to the nitty-gritty and the everyday trials and tribulations of small business ownership, we both have built booths, managed websites, packaged orders, and generally burned the midnight oil to finish last-minute projects.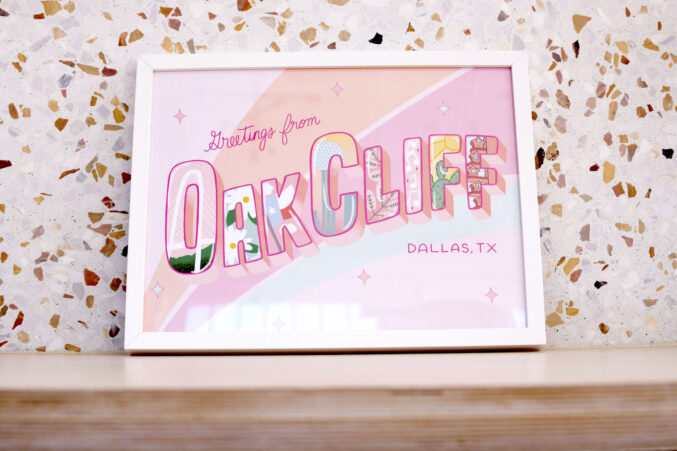 What's the most rewarding part of owning and operating TOOT?
Jim: Being a part of a much larger team that has the privilege of making stuff that people want. Being relied on to play my role, while relying on others to play theirs, is what gets me out of bed in the morning.
Melissa: I have to agree with the 'making stuff people want' statement. There are days when we present new visions and we're the only ones who can visualize the end result. Then there's the journey of pulling the team along, trying to keep them motivated. The late nights and hard work actually turn into something finished and amazing, and yeah, that's rewarding. That's what makes me ready to start the next tough project.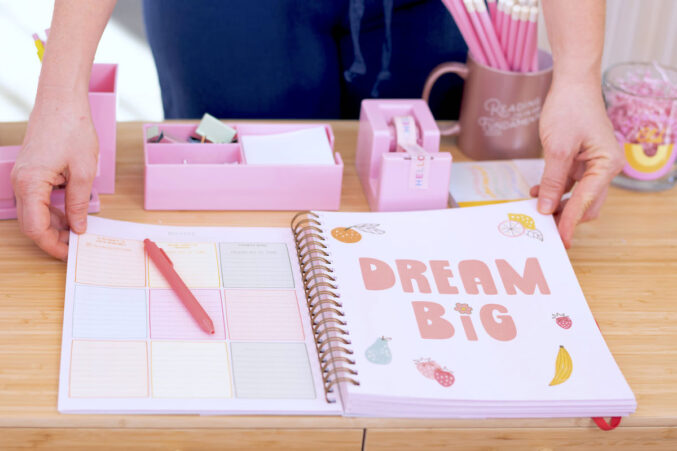 What's next for your brand?
Jim: Growing the brand with new product categories and continuing to spread our own version of positivity. Maintaining our current growth trajectory is going to be a really fun ride. We've got a tiger by the tail. Also, I really look forward to finishing an in-store bespoke notebook concept. That is going to be something completely new in experiential retail here in Dallas.
Shop all Talking Out Of Turn products here.
Get the AtHome Newsletter
Enjoy Dallas' best trends, hot properties, and tips from local designers to help you nest in style delivered weekly.