Dallasites love a DIY experience, and the latest creative outlet in town is a mobile plant shop from Pita's Planters. Shoppers can choose a plant, pick a handmade vessel, and leave with their freshly potted creation–though the company's founder hopes that they'll take away more than just new home décor.
Lupita Rios is pursuing a Ph.D. in neuroscience, and her research is focused on depression. A few years ago, she was struggling with anxiety, and "creating planters and doing crafts, getting into plants, were ways for me to cope," she says. Now, Rios hopes to share those creative outlets with others who can benefit from them, while sparking important conversations about mental health.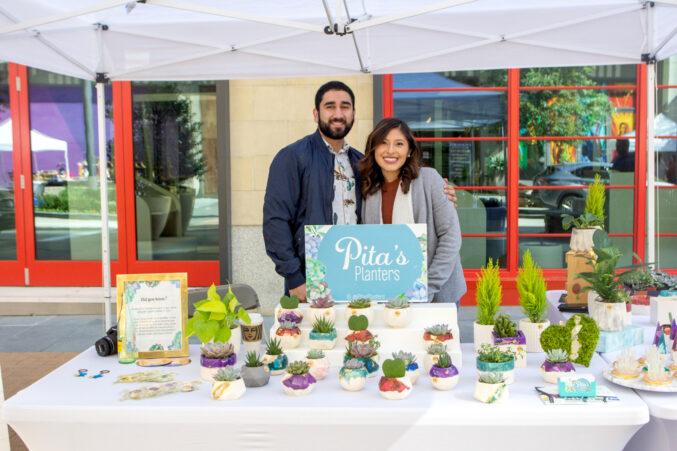 Rios and her husband David Hernandez co-run Pita's Planters. She designs their products and he handles operations. The two live an eco-friendly lifestyle and designed Pita's Planters to have the smallest carbon footprint possible. Many of their wares get their sparkle from recycled CDs and crushed glass bottles. The Texas-shaped coasters feature local wildflowers that Rios gathers by hand. Geode-inspired planters are adorned with natural crystals she sourced from an Arkansas mine.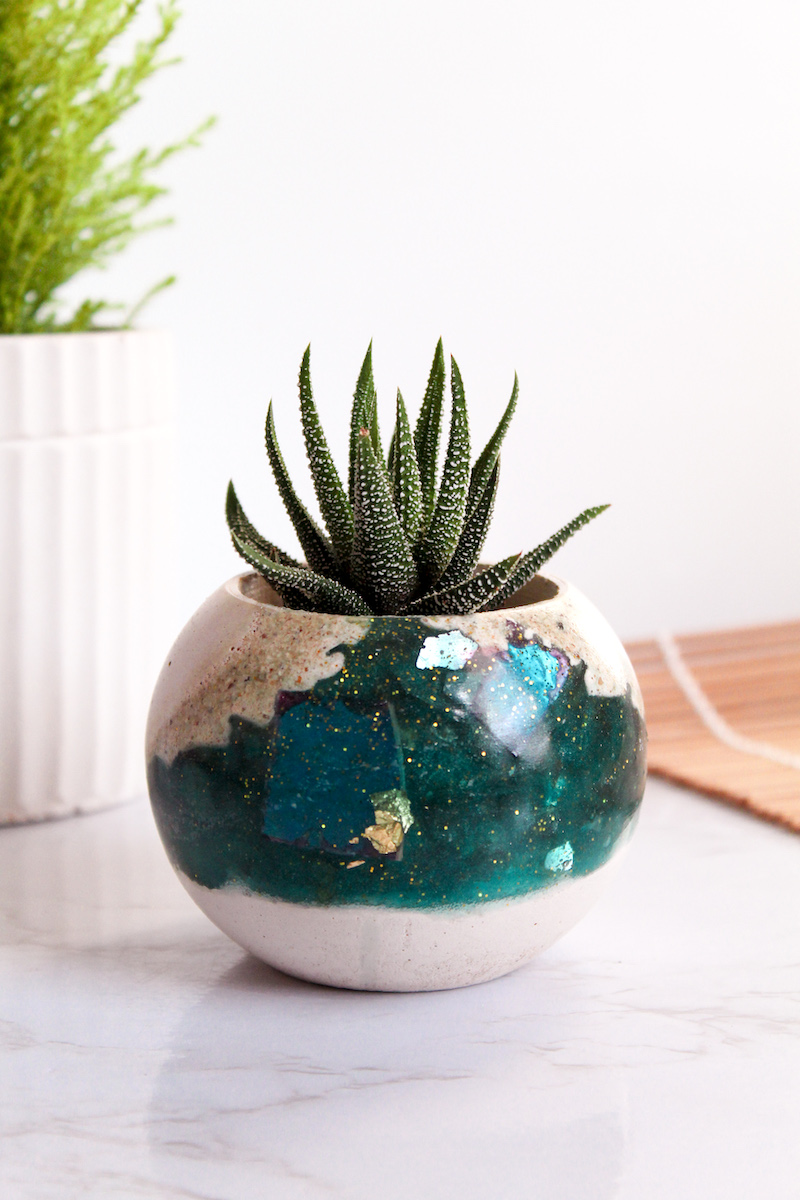 A few months ago, the couple began discussing launching a mobile shop. They wanted to find an earth-friendly way to execute their vision. "We're installing solar panels," says Rios, "and being mindful of every material we're using. For insulation, we're making sure we find an eco-friendly alternative, and the shelves are reclaimed wood."
Though the van isn't a brick-and-mortar, it's the first physical storefront for Pita's Planters. (Previously, customers could order online, visit a booth at the Dallas Farmers Market, or wait for a pop-up shop.) The van will stock Rios's handmade planters and home goods, locally-sourced houseplants, and more. Customers can purchase pre-potted plants or choose their own plant and vessel, which Rios will repot while they browse.
The van will also carry a selection of plant-themed, earth-friendly goods from other local artisans, like macramé plant hangers and botanical-scented candles. You'll also find journals–Rios uses journaling to practice mindfulness and combat her anxiety.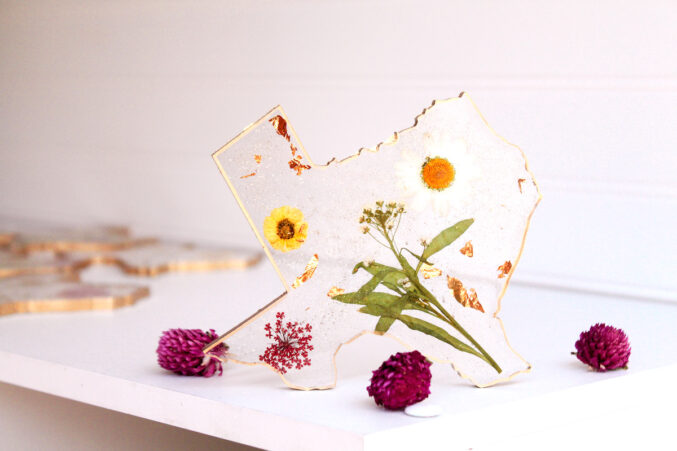 Going forward, the van will pop up around Dallas at outdoor events, festivals, and marketplaces. It can also be booked for private parties.
The Pita's Planters van will debut this weekend, in honor of Small Business Saturday (November 28). They'll be parked at the corner of Victory Park Lane and Museum Way from 1 p.m. to 7 p.m. Follow @pitasplanters on Instagram for updates.
Get the AtHome Newsletter
Enjoy Dallas' best trends, hot properties, and tips from local designers to help you nest in style delivered weekly.