If 2020 has brought on a bit more stress than anticipated, Molly Mathias is here to help. This Friday, she'll be opening her new shop Go Easy in Bishop Arts, offering an abundance of self-care goodies so you can treat yourself from home.

Mathias, who also owns Dallas' handmade goods shop Magic Hour, is launching her latest brick-and-mortar business venture with a soft opening on November 13 from 11 a.m. to 6 p.m. Go Easy will serve as a one-stop-shop offering holistic health and wellness goods ranging from skincare, CBD, sexual wellness products, and postpartum care.

"Yes, self-care is maybe going to get a manicure or a pedicure, but it's also focusing on the inside-out," Mathias says. "If you want to have a weekend where you can relax, or you want to send something to a friend, you can come here and we're going to have it all."
Mathias is centering the self-care inspired store around women. As she became more open about her mental health and certain taboo topics like sexual wellness became more mainstream, she realized the city needed a space dedicated to every aspect of self-care. She first experimented with the concept by selling products online and then with a pop-up shop in Uptown. The success of both sealed the deal, and Mathias took the leap to open a permanent retail space in Bishop Arts.
"It's going to be a slightly different vibe, a little bit more fun and silly than Magic Hour is," she says. "But we're still really focusing on [carrying products from] small businesses. We're focusing on all-natural, organic products."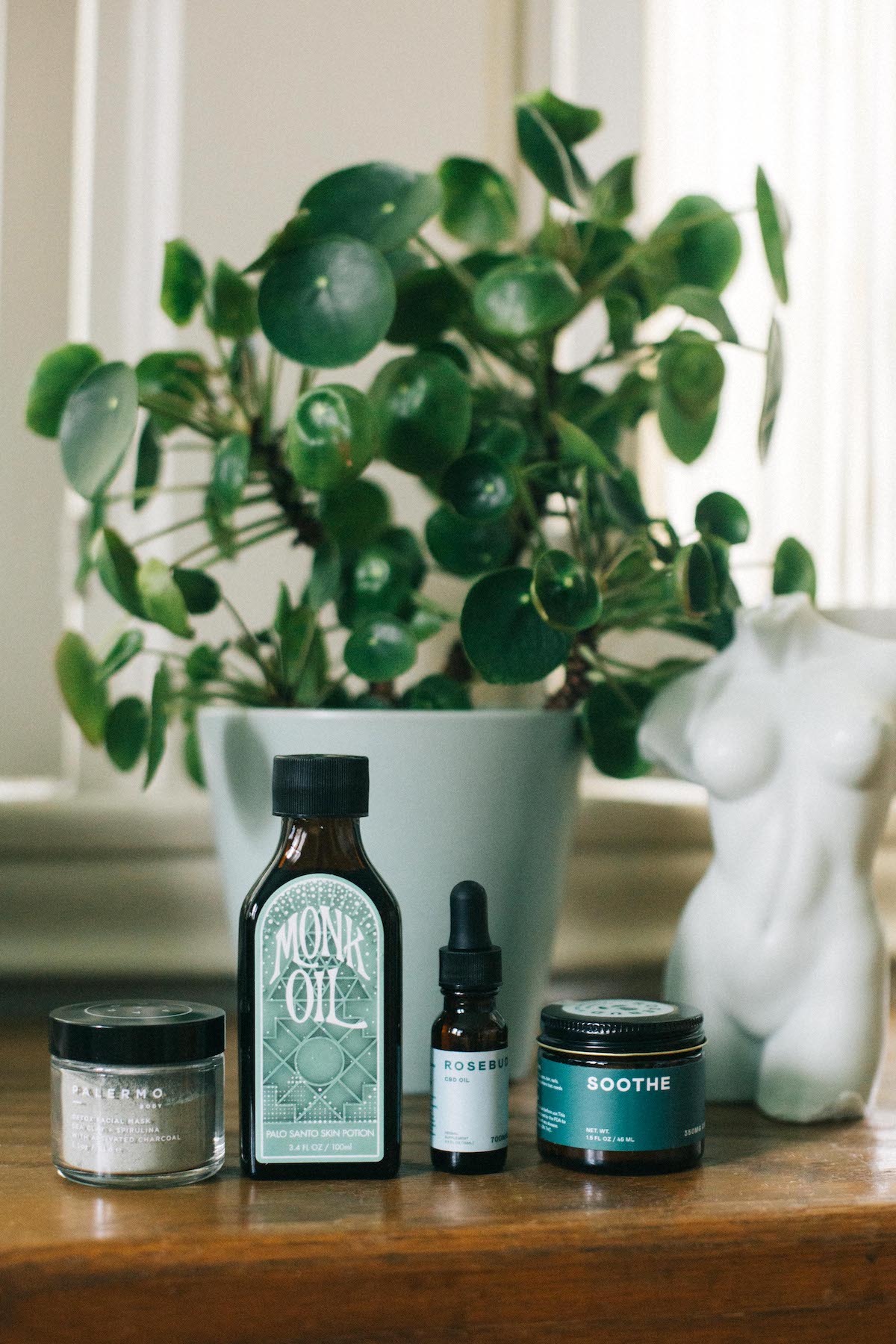 Mathias aims to create a space that's educational as well as inclusive. It's a place where women can find lubricants and vibrators without feeling ashamed, she says, or try out their first CBD product for stress or pain relief.
"I want it to be a friendly place people walk into, and we can educate you and you don't have to feel intimidated," Mathias says.
Topical CBD products like balms, bath salts, and body oils can help to relieve pain in the body, Mathias says. For stress relief or help with sleep, she offers products to be taken orally, like CBD drops.
"CBD is a lot different than THC," Mathias says. "You don't experience a high, so you might not notice it right away. It kind of builds up over time. It's really no different than taking a supplement or a vitamin."

Products from brands like Juna, Bathing Culture, Rosebud, and Wooden Spoon Herbs are available online and in-store, and Mathis is focused on showcasing many brands owned by people of color. With friends in the wellness community, Mathias is also working on creating custom therapy-related products, like journals.

Mathias has garnered attention for the launch through her Instagram account, @GoEasyShop, where she aims to create a community-based experience. While she hopes to eventually settle into a larger retail space to hold classes, she's considering platforms like Zoom for online workshops to facilitate open conversations about self-care.

"[Go Easy is] a place where we can be a little bit more open and honest than we've allowed ourselves to be before, and I think it'll be really interesting to see," Mathias says. "I think people are craving this."
The Go Easy store is located at 250 North Bishop Ave., Suite 150.
Get the AtHome Newsletter
Enjoy Dallas' best trends, hot properties, and tips from local designers to help you nest in style delivered weekly.