Early this morning, Texas' queen B dropped her latest visual album, Black Is King, and she lifted up a local Black artist in the process. The new film features Beyoncé in myriad stunning looks by designers like Burberry, Erdem, and Dallas-based label Levenity by Venny Etienne. The Haitian-American fashion designer, known for dressing stars like Niecy Nash and Cardi B, as well as a run on Project Runway, has been keeping the Beyoncé news under wraps for nearly a year now. But he'd been dreaming of creating for the megastar long before then. 
In a 2015 Facebook post, Etienne declared, "(Speaking into existence) Beyoncé WILL wear one of my garments by 2020 (5 yr plan – Vision Board)." Now, that vision has come to life as the singer dons one of Etienne's signature, structured jackets in the Black Is King film. (You can also spot the jacket in the video for the album's song "Already.")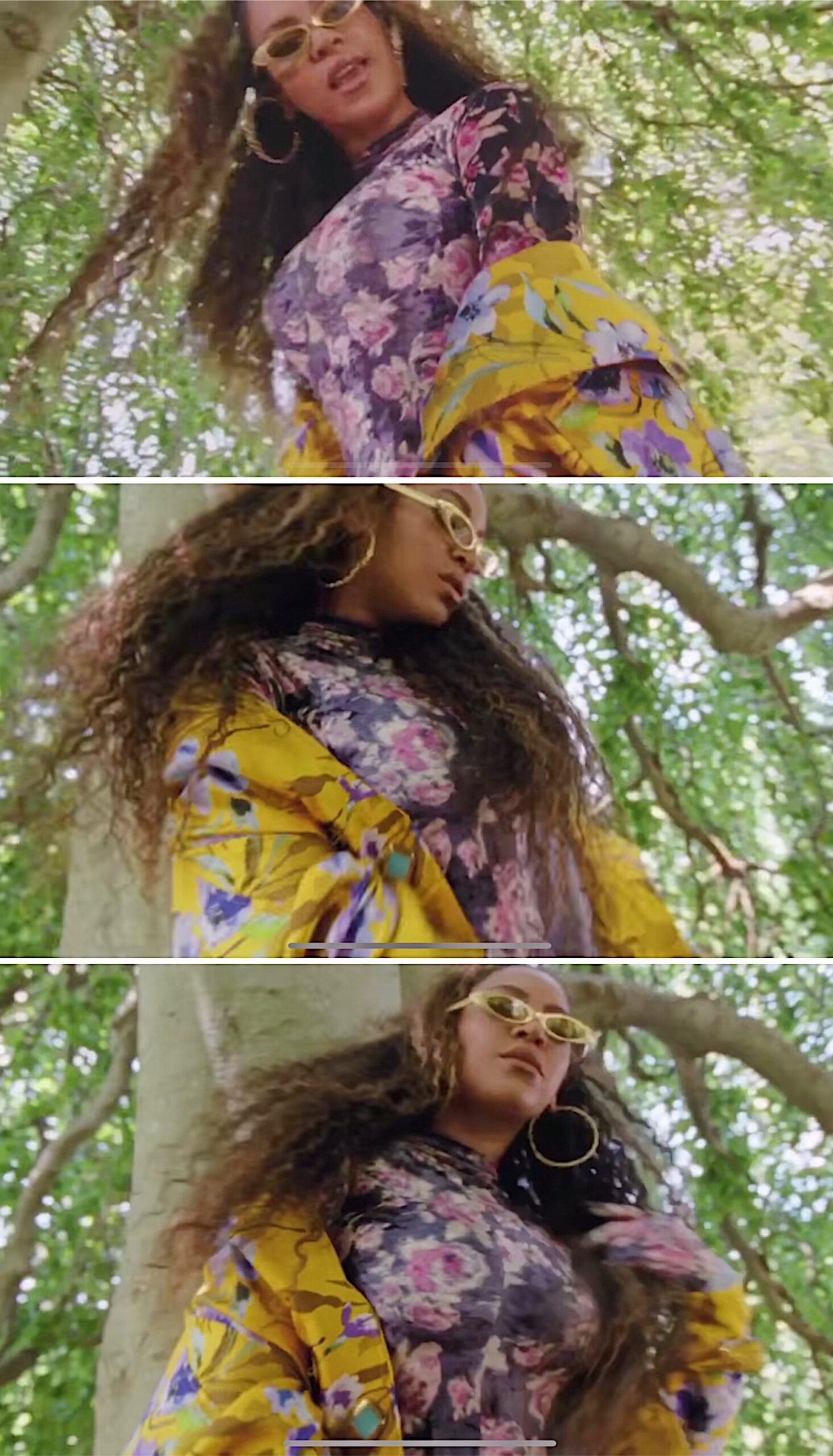 Beyoncé's stylist, Zerina Akers, had worked with Etienne to dress another one of her client's, Niecy Nash, for the Black Girls Rock awards show. 
"That's when Zerina asked me and said, we want to put you on, to do this coat for B–that's how we say her name, we never say a full name," Etienne laughs. "I was like, shut up! Are you serious?"
Etienne took four days off his full-time job as an accountant to focus on creating the pivotal look, which took about 65 hours to construct. Beyonce's team asked him for a strong look, so he decided to make a jacket with bold statement shoulders. Etienne says his upbringing in New York steers him to create more structured pieces while his Haitian background pushes him toward bright colors and patterns. For Beyonce's jacket, he wanted to draw all his influences together. 
"I wanted to connect the strong woman, which is the woman I design for, and still show some kind of femininity. When I saw they wanted bright colors and florals, I thought we could still give a strong look with a soft palette," says Etienne. "I think people will know it's mine because it looks like a strong piece. It's always a structured, tailored, clean-lined piece. So, I'm glad it's something that could be identifiable." 
As well as asking him to create a look for the visual album, Akers also included Etienne as a featured fashion designer in Beyonce's Black-owned business directory. He's thankful that cultivating that relationship has led to big opportunities, and he's excited to see how Beyoncé and her team are highlighting lesser known creatives. 
"The way that Beyonce has her team, she's rallying up with her creatives, and now her creatives are looking for other people who are maybe not known nationally, like myself. It's like, her allowing me to be part of this project now allows me to let people locally experience it, so I felt so grateful to have people on my team who could experience it," he says. 
Black Is King is available to stream on Disney+. Shop Levenity here. 
Get the FrontRow Newsletter
Get a front row seat to the best shows, arts, and things to do across North Texas. Never miss a beat.