Ezekiel Elliott, the Dallas Cowboys' star running back, has become synonymous with food. After all, his trademark celebration, in which he mimes eating with a spoon, was the inspiration for the eponymous "Feed Zeke" meme.
"[It's] symbolic of, like, 'Hey, let's go! I'm ready! We're hungry, we want this!" says Elliott's friend Nick Sunderman, who owns the Mockingbird Station retailer Centre.
Fittingly, Elliott has partnered with both Sunderman and the North Texas Food Bank to support the nonprofit's coronavirus relief efforts.
The newest installment of Centre X Ezekiel Elliott, a collection of lighthearted shirts and hoodies, was released last Saturday. All of the revenue will go to the North Texas Food Bank. Expect t-shirts, long-sleeve shirts, sweatshirts, and sweatpants–in black, navy, grey, white, the occasional yellow or red–are adorned with oversized logos and catchy slogans or phrases. Like, "Hungry!"; "Drippin' Sauce"; "United We Feed, Together We'll Eat"; and now, "Stay Home. Stay Happy. Stay Healthy. Stay Hungry."
Sunderman and Elliott have designed and released merch collections once or twice a year since Elliott came to Dallas in 2016, fresh from Ohio State. For this collection, Elliott sought to combat the economic impact of coronavirus and celebrate healthcare workers.
"[There are so many news stories] about the number of students and families that are on subsidized lunches," says Elliott. "Public school students … need help with meals, [and] service industry professionals are now out of work… this has impacted everyone in a variety of ways."
About two weeks ago, Elliott called Sunderman and told him, "Let's find a way to get my merch launched now and let's donate all the money to a charity." Sunderman liked the idea and pledged to donate Centre's revenue, too.
The two friends set a goal to raise six figures. Sunderman called around to find the best possible recipient for the funds–something hopefully efficient as well as far-reaching.
North Texas Food Bank supplies food to more than a dozen pantries across Dallas-Fort Worth, from Crossroads Community Services and Voice of Hope in West Dallas to CitySquare in South Dallas. As pantries face COVID-induced spikes in demand, North Texas Food Bank is now dispensing food at unprecedented rates.
Elliott and Sunderman saw an opportunity there—and liked the opportunity they saw.
"Everybody always is talking about 'Feed Zeke' and wearing 'Feed Zeke' clothes," said Sunderman. "[I said to him,] let's do something now where you're feeding the city."
So far, the Centre X Ezekiel Elliott collection has raised about $75,000 of its $100,000 goal.
The colorful and funky pieces will be on sale through the weekend; both Elliott and Centre want to transfer the money to the North Texas Food Bank as soon as possible. 
Elliott and Sunderman have another charitable plan in the works, inspired by Elliott's girlfriend, who works as a nurse. The business partners hope to challenge Elliott's fellow football players and other Dallasites to pay off local nurses' student debts.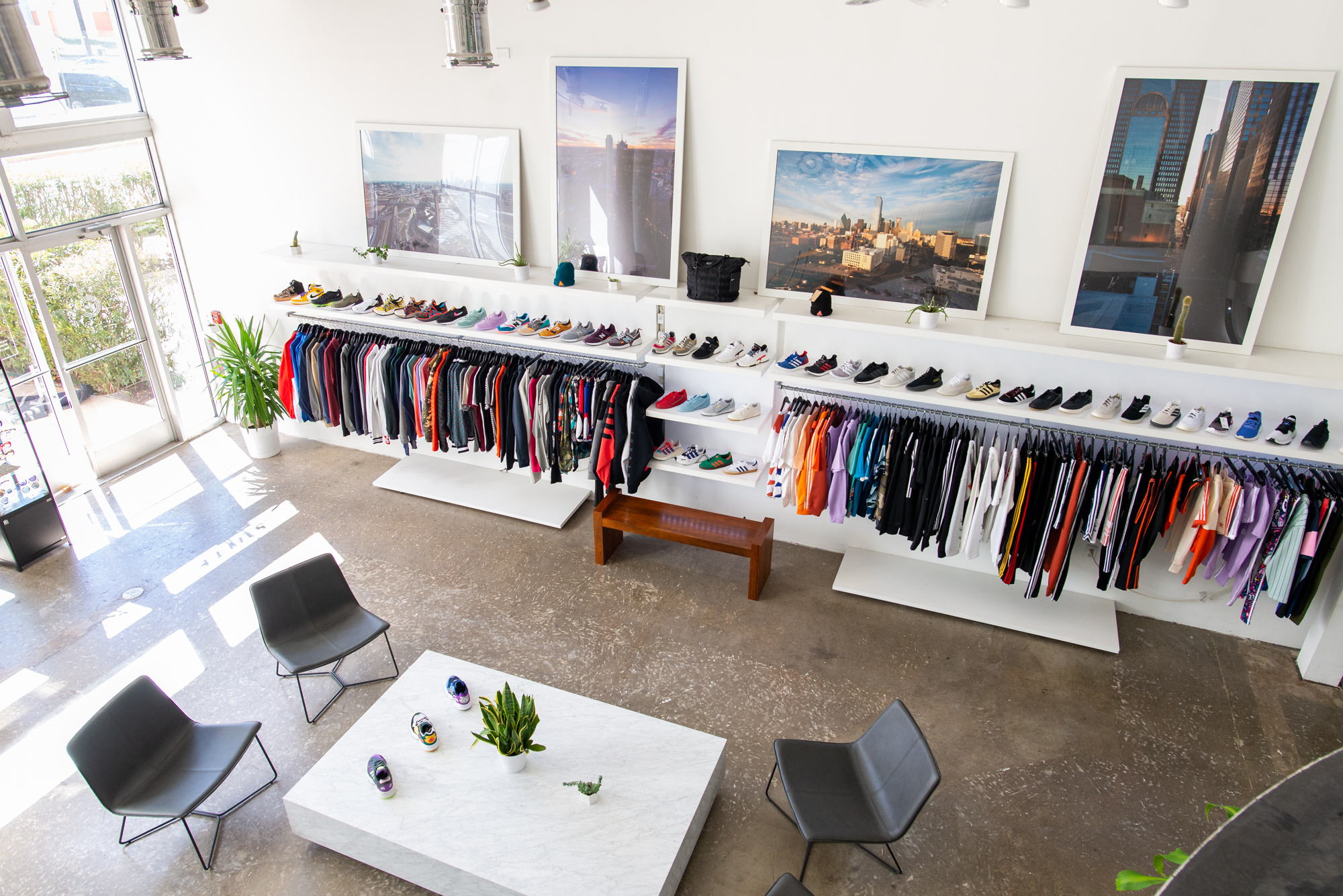 "I want to live in a country where the best and brightest want to be teachers and doctors and nurses, and we reward them as such," Sunderman says. "It takes a catastrophe where people are risking their lives for everyone to stop and say, 'Oh my gosh—these people are doing a lot of work.' Well, they were doing a lot of work before coronavirus! I think that we need to be celebrating teachers and nurses and doctors more than we celebrate actors and athletes."
While there are a few legal hurdles to overcome, Elliott and Sunderman hope to have the campaign up and running soon.
In the meantime, support his North Texas Food Bank fundraiser and go buy yourself a hoodie.
Shop the CENTRE X EZEKIEL ELLIOTT collection here.
Get the AtHome Newsletter
Enjoy Dallas' best trends, hot properties, and tips from local designers to help you nest in style delivered weekly.