I remember the first time I met musician Keite Young at RBC in Deep Ellum. I was there doing a Street Style story for D FrontRow with photographer Bret Redman, and he was someone worth stopping for a photo. Wearing a woven poncho, a matching maroon hat, and a thick strand of beads around his neck, Young stood out, even in a flamboyant crowd. The dude's got style! 
He's also got talent in spades. His professional career started shortly after graduating high school when he went on tour with gospel icon Kirk Franklin, who happened to be the director of his church's choir, which his mom sang in. You may know him as one-half of Medicine Man Revival, a soul-rock outfit he fronts along with producer Jason Burt. They've worked with folks like Leon Bridges (a frequent collaborator) and the bad boy of rock himself, John Mayer. The duo has slowly been releasing an album single by single over the past two years. Their latest release, the funky "Cold War," came out in August.
So, I was pleased and not too surprised to hear that Dallas-based fashion purveyor Forty Five Ten chose to highlight Keite in its national men's campaign for fall 2019. The high-end department store dressed the musician in threads from Gucci, Balenciaga, Thom Browne, and Rick Owens and asked him all about himself. Young speaks like true a songwriter, philosophizing on how music can be a universal language to bring people together. 
"I don't buy into the concept that there are a billion individuals walking the planet. We're all one thing. You have the same experiences—through whatever prism or filter of emotions they come through—that I have. Music is a way to speak in a common language so we can share things and reaffirm that we're not alone. Separation is the biggest lie. Survival of the fittest—that's a lie, too. We don't survive because we're fit; we survive because we're together," he says in the interview.
The pictures are cool and the Q&A is illuminating. Young talks about his creative process, why Medicine Man Revival decided not to follow the traditional album format with its new record, and his dream of starting an island commune. Check it out here. The campaign was produced in Dallas, led by Forty Five Ten's Dallas-based creative director Kristen Cole. It launched on all the brand's digital platforms last night. You can stop by Forty Five Ten's flagship in downtown Dallas–or its outposts in Highland Park Village, New York's Hudson Yards, Napa, Aspen, and Miami–to shop the swanky looks.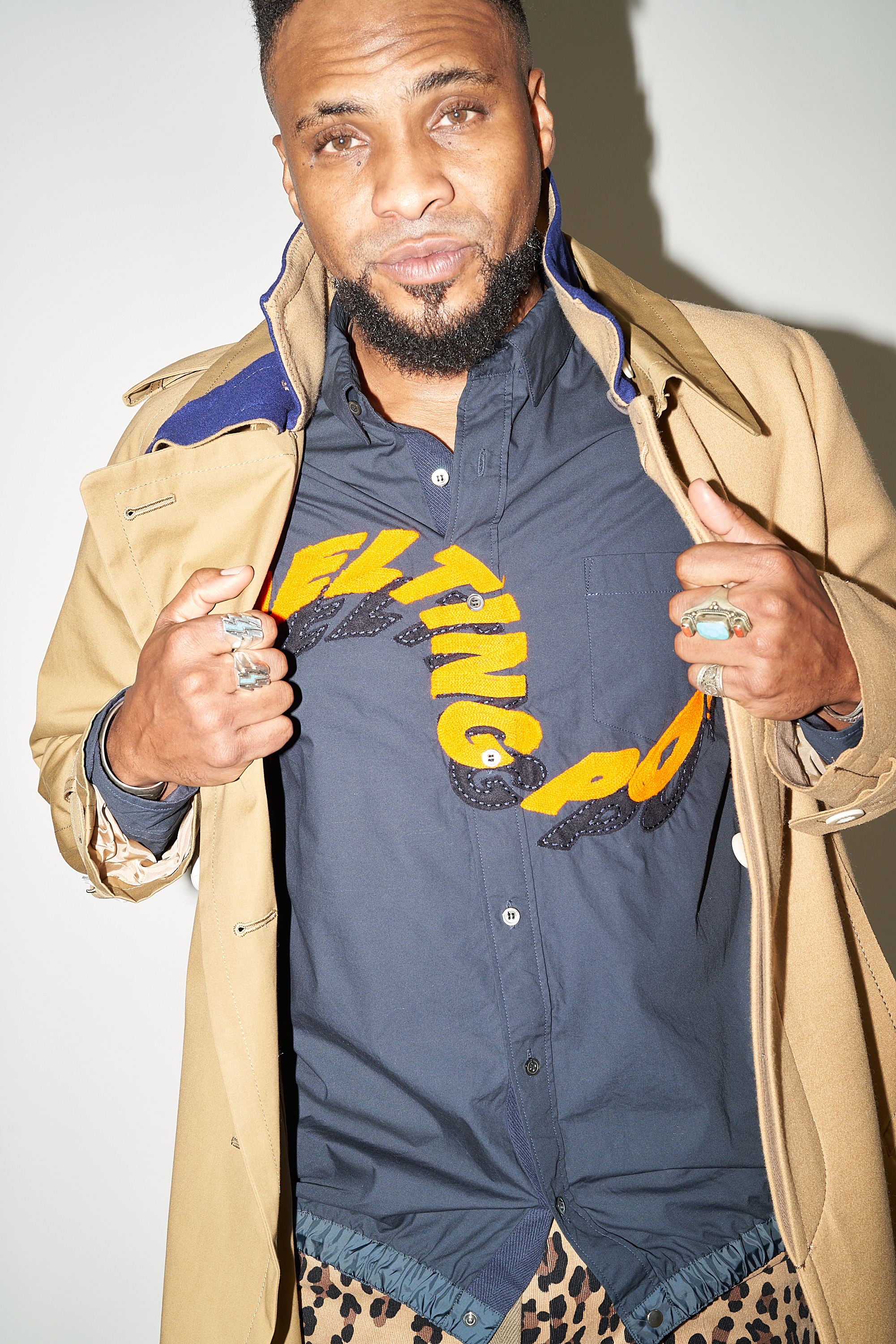 Get the FrontRow Newsletter
Get a front row seat to the best shows, arts, and things to do across North Texas. Never miss a beat.