KJ Moody may only be 25 years old, but he's already reached a point in his career that most celebrity stylists can only dream of. The Dallas native moved to Los Angeles just over two years ago, where he is now the creative manager and stylist for Parkwood (that's Beyoncé, y'all). It's not always easy styling the world's biggest superstar and company—even if they are your cousin—but he's quickly adapted to the high-pressure environment of the Beyhive.
Before moving, Moody worked his way up Dallas' fashion scene, styling corporate and editorial gigs for Bumble, a Mark Cuban feature in Inc magazine, WFAA's Good Morning Texas, JC Penney, and an international campaign for Only Made in Gabon. Now, he's turned his attention to individual clients, working on projects like Kelly Rowland in the New York Times and prop styling for that legendary photo of Beyoncé with her twin babies. It's not surprising that the fashion expert has developed a strong personal style himself in the process. We caught up with KJ to see what he's been into lately, and steal some ideas for our own spring wardrobe.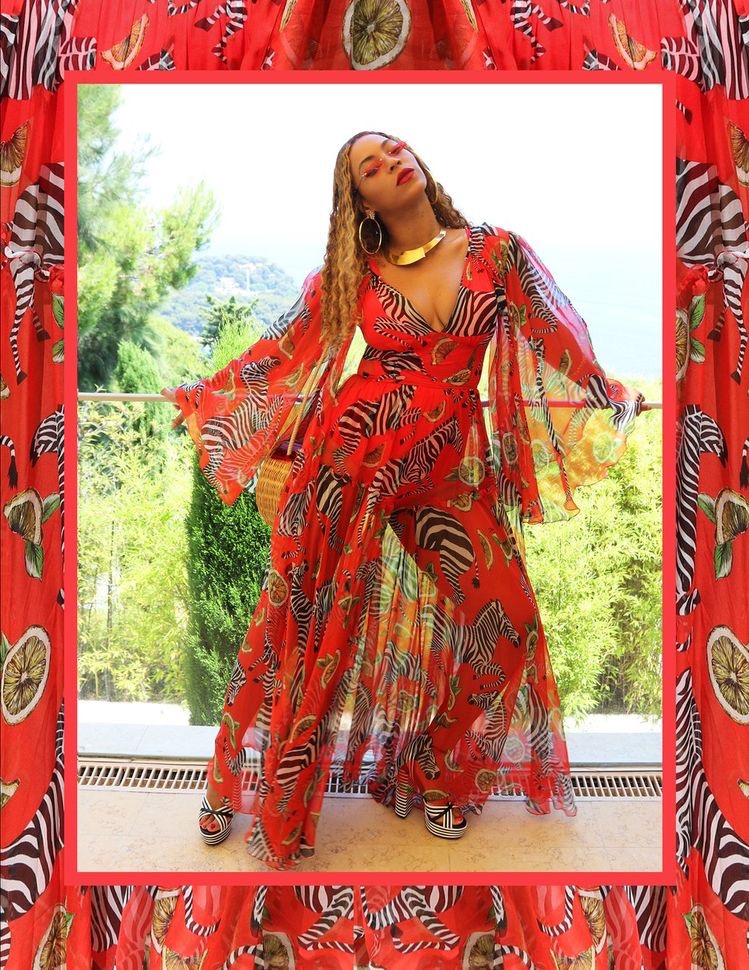 How did you get started as a stylist? 
Honestly, there were three shows: Rachel Zoe, Brad Goreski, and June Ambrose, who are three celebrity stylists. They had a reality show on Bravo and VH1, and I was watching the show and I was like, this seems really, really fun. I had no idea what a stylist was, I was a fashion design major at the Art Institute of Dallas, and I was like, 'let me try styling.' So, I Googled 'celebrity stylists in Dallas' and I emailed Jeanette Chivvis, who's a celebrity stylist in Dallas. I just kind of started interning for her, and it took off from there.
How would you describe your personal style? 
My personal style I would describe as 1995 through 2007. I love a vintage vibe, I just love the '90s and I love the early 2000s, and I feel like my style is a mix of those two things.
Do you incorporate that in clients' looks?
I definitely always pull from a vintage vibe, unless it's a client who wants something very futuristic or very new and modern. I think a vintage vibe is always classic, and I think my styling is classic, but it's also about knowing your client and implementing what they want in your style. I've been fortunate to have a lot of clients who love the '90s and love that 90s feel, which is why I always put women in suits! I have such a love for the '90s and women in menswear.
What does your typical workday look like?
I feel like I'm always running around trying to get to the next event, the next trip, or the next show, whatever it is. So, typically I'll wake up in the morning, I'll run to stores, pull clothing, put looks together, and then by the end of the day I'll usually have a fitting, and then it's returning, returning, pulling, pulling, returning, returning [laughs]. And finding inspiration!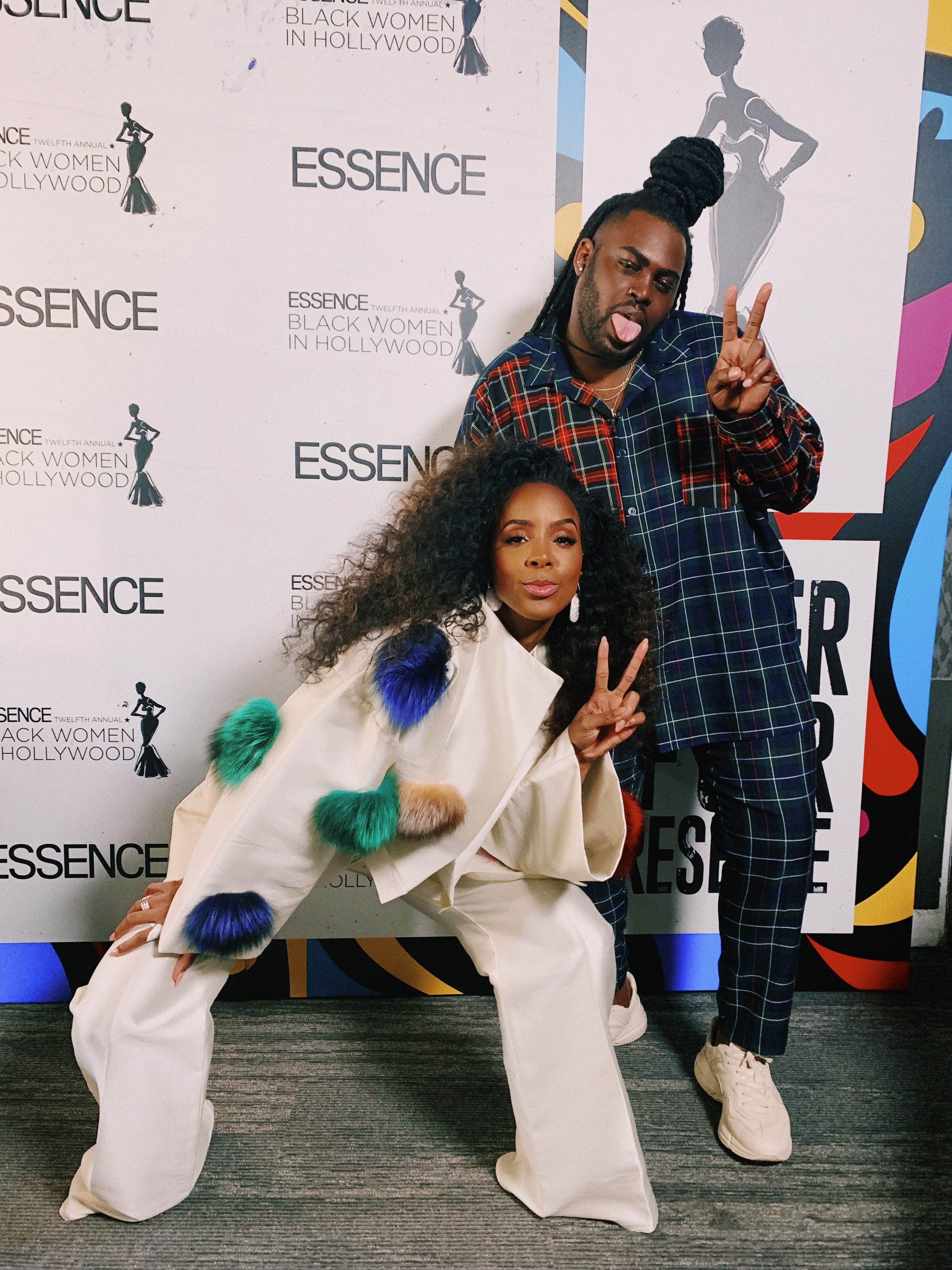 Where do you find inspiration?
Honestly streetwear and people. I think every single one of us has our own unique style and our own unique self-expression, so I love to take – [he's interrupted by someone on the street] Thank you, I love your outfit! – see, just like that! This girl had on this really, really cute wife beater crop top and a snakeskin skirt and Off-White sneakers. That is such a vibe! That's the type of vibe I would implement with Kelly or Beyonce or whoever I'm styling.
Beyonce is family, but is it intimidating being a young stylist and working with a superstar?
It's always intimidating. I'm the type of person that I'm never cocky. I'm always worried that what I'm doing isn't good enough. I think that the moment where I feel like I'm the best will be the moment that will be my downfall. So, I'm always nervous, I'm always anxious, I'm always wondering if they're going to like it. I wonder if it's cool enough, I wonder if it's unique enough, I wonder if it's you enough, I wonder if it's modern enough, I wonder if it's classic enough. 
Were you involved with Solange's new video project? I saw that you brought on local designer Charles Smith II to work on a look. 
I helped. I wasn't there a lot of the project, but I did fly down and help for a couple days. It was a really, really cool experience. I had never been to Marfa before, so to see hills in Texas really threw me for a loop. Solange and her team and her stylist and her creative director, they are just so talented and so creative, and Solange comes up with stuff I would've never thought about. She's truly a visionary.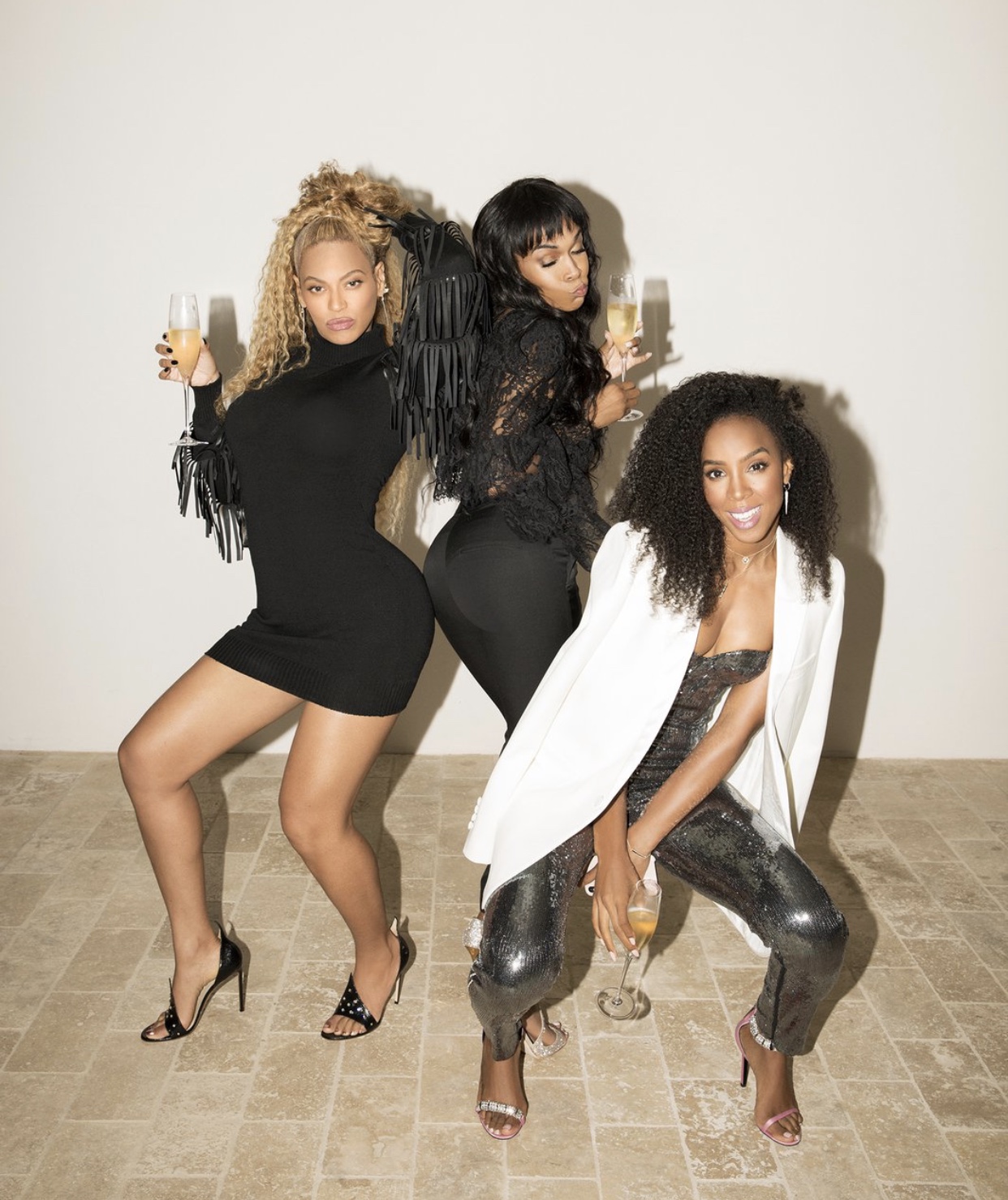 How does being around all these extremely talented people shape your vision as a stylist?
It keeps me pushing and it keeps me working hard, because my dream is to be one of these people; to be a Solange, to be a Beyonce, to be a Kelly, to be a June Ambrose. I'm working my ass off, and I'm really trying to stay inspired, and stay creative, and to stay online, and to stay looking, and just finding inspiration. I think that's what's going to help me to keep going. It's definitely intimidating. These are people who have worked their entire lives for this.
Get the FrontRow Newsletter
Get a front row seat to the best shows, arts, and things to do across North Texas. Never miss a beat.