It takes a few press release read-throughs to get a handle on all the things that Neighborhood Goods is. The new concept from local entrepreneur Matt Alexander and real estate investor Mark Masinter, set to debut in Plano's Legacy West this November, does seem to be a lot of things. The mission for Neighborhood Goods, though, is clear: to offer a fresh take on the typical department store.
But first, let's get back to those things. The foremost thing Neighborhood Goods plans to be is a physical presence for up-and-coming, cult-favorite, and direct-to-consumer brands, who will host pop-ups or "activations" at the 13,000-square-foot store, designed by Droese Raney Architecture, the Dallas-based firm behind Forty Five Ten and upcoming Park House . The first round of brands, whose typical stay will be about six to 12 months, includes men's wellness-focused Hims, affordable contact lens company Hubble, luxe UK pajama brand Desmond & Dempsey, and about 10 to 15 other digitally-native companies (each of their websites more beautiful than the next). Neighborhood Goods keeps activations affordable for brands by taking care of staffing and buildout. "All we really need is a perspective around a creative idea," says Alexander. "Because it's relatively low risk in terms of investment, it allows the brands to be more playful and experimental."
The result will aim to be a new kid of department store, where the emphasis is on the experience rather than moving merchandise. "Were not buying at wholesale, so it affords us the opportunity to dramatically remerchandise and update the experience of the spaces on a fairly frequent basis," says Alexander. "There's going to be something happening just about every day that gives you a reason to come back beyond commerce."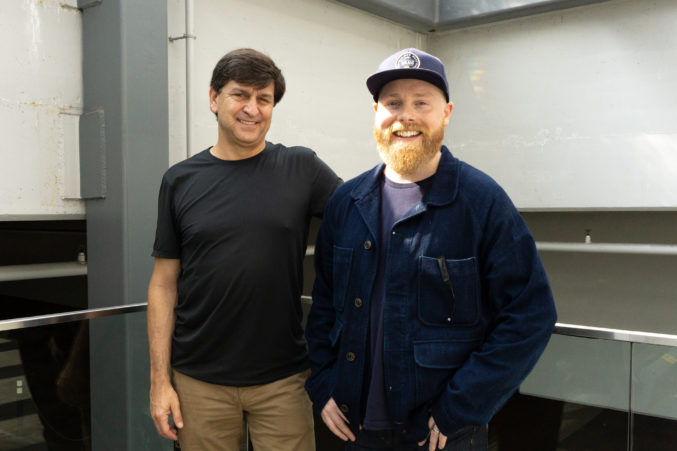 Brands that don't have full-fledged activations are incorporated throughout the space and in Neighborhood Goods own, more permanent retail concept, The Residency. "For example, Made In cookware, simplehuman, and Framebridge are providing products for the space that will be integrated in various interesting ways," says Alexander. Additional integrations include Otherland, who's providing a signature scent for the store, and RR&Co Shop, which has teamed up with local artist Rob Wilson to outfit Neighborhood Goods with custom artwork. "Everything is purchasable. So, if you're sitting in our restaurant and you decide you want to buy the cutlery you're eating with, you can do so."
That restaurant will be called Prim & Proper, a concept by Front Burner Restaurants (the group behind Sixty Vines, Legacy Hall, and Ida Claire), which will offer coffee and cocktails throughout the day. "The restaurant is designed to be integrated into the shopping experience. It's the heart of the store," says Alexander. "You can walk around with a glass of wine and shop, or if you want to use the [Neighborhood Goods] app to buy some shoes from across the store, you can have them brought to you."
Neighborhood Goods will also encompass an editorial outlet, a podcast, and host regular programming at the store. There's a lot going on, but Masinter, also currently working on his vision for a more cohesive, walkable Henderson Avenue, and Alexander, who announced they'd raised $5.75 million in seed funding for Neighborhood Goods earlier this summer, have the experience to pull it off.
Alexander, in particular, seems to have been building up to Neighborhood Goods for some time now. In 2014, the serial entrepreneur founded refined online retailer and monthly lifestyle publication Need (now known as Edition Collective, acquired by Q Fifty One in 2016), and launched an experimental pop-up, Unbranded, which continues to be a seasonal showcase for Dallas creatives. "Unbranded was sort of the nexus point for all the things I've been playing around with for the last few years," says Alexander. "All the past experience — good, bad, and otherwise — have all come together to inform a lot of what we're doing here. We'll have to see how everyone reacts when it opens."
Get the AtHome Newsletter
Enjoy Dallas' best trends, hot properties, and tips from local designers to help you nest in style delivered weekly.