Things to Shop in Dallas This September
There are "Things to Do," and then there are "Things to Shop."
We always have you covered with "Things to Do," but we've been a bit remiss when it comes to "Things to Shop." In honor of the new month, we've rounded up a few local ways to spend your money this September. From plant luaus to philanthropic grand openings, we've got everything you need for a fall transition.
The latest offering at Nordstrom NorthPark's highly curated Pop-In series is a celebration of Mexican designers and artisans. Expect vibrant home décor (including pillows, blankets, and baskets from Dallas-based The Citizenry) alongside ready-to-wear pieces from emerging designers. The shop will be open through September, but be sure to save the date for Mexican Independence Day (September 16), when Nordstrom will partner with local Mexican chefs to highlight the country's cuisine and culture.
Paige Dallas Grand Opening | Sept. 6
The beloved denim brand is celebrating the opening of its only brick-and-mortar boutique in Dallas this Thursday, September 6, with the help of lifestyle blogger Lauren Scruggs Kennedy. 20 percent of the evening's proceeds will be donated to Genesis Women's Shelter, but be sure to comb your own closet for a pair of gently used, donation-ready jeans to receive 20 percent off a new Paige pair.
FIG FINALE | Sept. 13 – 15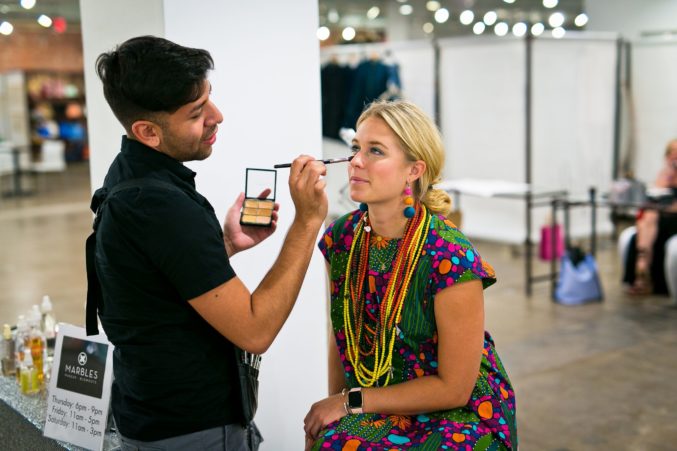 It's fair if you don't know what FIG is. The Fashion Industry Gallery is a wholesale venue typically only open to professional buyers. But, each year, the Ross Avenue gallery opens its doors to the public for the FIG Finale event, where attendees can score up to 75 percent off apparel from contemporary brands and stores. The 13th annual event will take place from September 13 to 15, with deep discounts on names such as Joie, Paige, Chan Luu, and more.
Oasis Plant Shop's Luau | Sept. 14
Maybe your closet space is already spoken for, but you can always find room for one more house plant. Stop into Bishop Arts' Oasis Plant Shop for a luau hosted by fitness instructor and graphic designer Paige Martindell. Leave with a pretty new plant, a container of your choice, and — most importantly — knowledge on how to keep your new addition alive.
LOCAL Returns | Sept. 15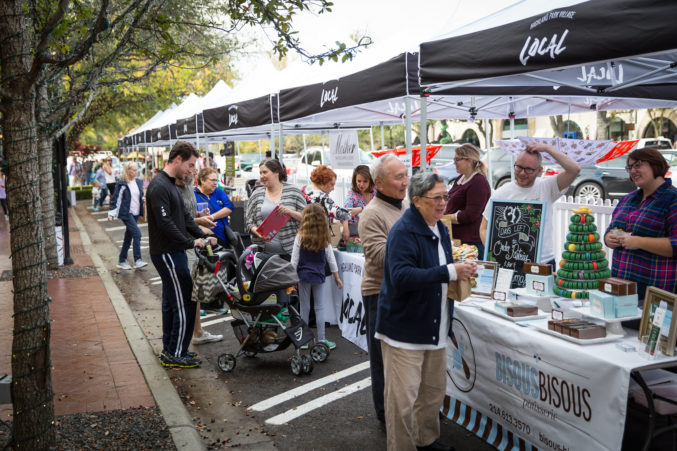 We were understanding when LOCAL, Highland Park Village's adorable artisan market, took a break for a few months. An outdoor market is a tough hang during a Dallas summer. Thankfully, the hiatus is officially over. LOCAL will resume its monthly appearance at the shopping center starting September 15 with more than 30 local lifestyle vendors, live music, and plenty of kid-friendly activities to kickstart your Saturday.
TenOverSix at Forty Five Ten | Forever? 
There are no set events here that we know of (yet), but TenOverSix has officially moved across the street and has taken over the lower level of Forty Five Ten. From what we've seen on Instagram, the brightly-hued beauty is absolutely worth a visit.