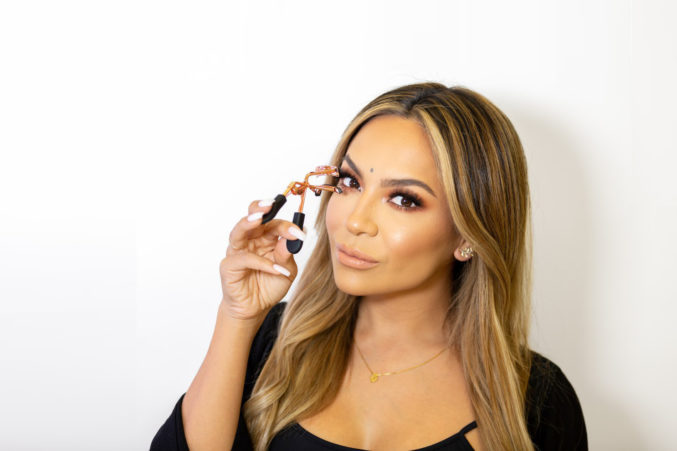 How to Modify Your Makeup Bag for Fall
Dallas makeup artist Daniela Bell shares her go-to products.
By Kimber Westphall
Published in Shopping & Fashion
September 12, 2018
12:33 pm
Photography by Mario Mendez
What do Bravo TV stars, a U.S. Olympian, and morning show anchor Jenny Anchondo all have in common? They've all turned to makeup artist Daniela Bell for her carefully crafted blush strokes and contouring magic.
A typical day for Bell starts when her alarm goes off at 2:45am, giving her enough time to grab coffee and her makeup caddy before arriving on set of the nationally syndicated show, "Morning Dose," to help the hosts get camera-ready.
Then she has a whole day ahead of her, and each one is different. She may spend her afternoon in her Plano studio amidst microblading sessions, or she may be glamming up a local celebrity for a red carpet appearance. We snagged a few minutes of Bell's busy schedule to pick her beauty-minded brain, take a peek in her makeup bag, and prep our own for the cooler months ahead.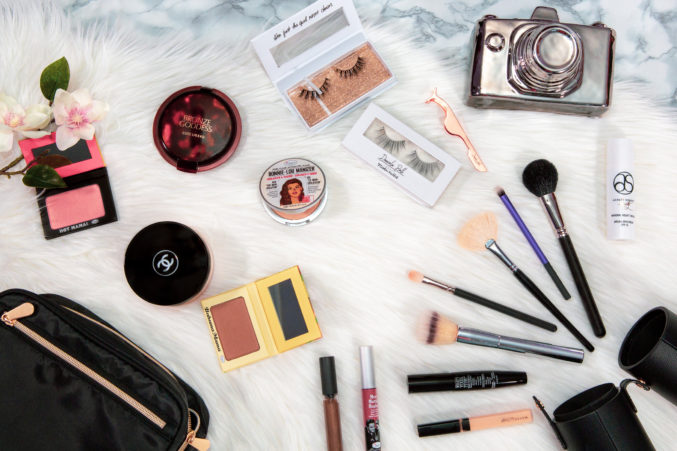 How can we differentiate our look for fall?
Trends are  constantly changing, so I always recommend to modify some of the items that you have in your makeup bag to adjust to the season. For fall, I like to incorporate more of a nude, mauve or red lipstick, a cool tone blush (think berry tones), a champagne highlighter [like the Bonnie-Lou one pictured] to apply on top of your cheekbones, a great waterproof eyeliner to add more definition to yours eyes and I never forget to add a metallic eyeshadows as well.
Hot Mama is by far my favorite blush. It looks great on every single skin tone and it also has little gold specs that create a nice little radiance. If you don't own a highlighter, this blush does both highlighting and blushing at the same time.
Any tips for transitioning skincare from summer to fall?
When entering fall and winter, our skin starts getting a little more dry due to weather. So we need to make sure we find an amazing moisturizer or hydrating cream. I recommend Embryolisse Lait Crème. It's my all-time favorite and it also works as a primer, hydrating mask and even babies can use it!
Can we still use bronzer when summer ends?
Absolutely! You may find that your complexion starts getting paler as the weather gets colder, so I always suggest warming your skin up with a cool tone bronzer. This will bring back color and radiance to your face!
My favorite bronzer right now is Estée Lauder Bronze Goddess. It's been a classic for several years and I just can't get enough of it. It goes perfectly with my skin tone.
What is your favorite item currently in your makeup bag?
Definitely my Daniela Bell Lashes! My favorite styles are Carolina and Stephanie.
What inspired you to start you own lash line?
As a makeup artist I always feel like the look isn't complete until you add lashes on, so I created my own lash line to suit all my clients' needs. There are 10 different styles that you can choose from and they are cruelty-free and 100% mink. You can also use them up to 35 times.
How do you set your clients' makeup? 
This Chanel powder is my favorite translucent powder by far. It sets your makeup perfectly and it just won't move throughout the day. I love using it especially when I have a special event to go, or if I'll be in heat or humidity.
Tell us one of your favorite makeup secrets, please. 
I always suggest priming your skin with a nice, thick moisturizer. Then apply your foundation and all your regular items like powder, bronzer blush and such. The most important part of your makeup routine is to set your makeup with a translucent powder or a setting spray so it lasts. You don't want to do all this work for nothing. So remember to prime, apply your make up, and set your makeup!