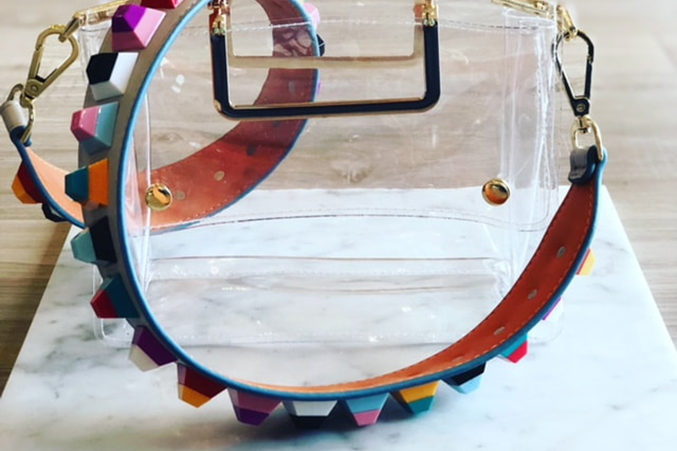 The One Purse You Need for Football Season
Going clear.
Last year, I finally bought SMU basketball season tickets. (We're getting better!) I didn't use them nearly as much as I should have, but when I did get my act together and go, I never failed to forget Moody Coliseum's (and pretty much every stadium's) strict bag policy, ensuing in several long walks of shame back to my car.
Now, I totally get and respect the clear handbag stadium rule, but I just seem can't remember it. (I also like big, opaque bags!) But maybe, just maybe, if I had a purse specifically designed for such sporty occasions, I might actually get it right.
Kori Green and Ro Rynd must have read my mind — and the minds of many afflicted by this athletics-adjacent issue. The Fort Worth-based duo set out to solve the clear handbag quandary with their aptly named line of see-through handbags, Clearly. The stylish purses come in classic (and dimensionally-appropriate) shapes with gold hardware and the option to swap out a strap to suit your mood or occasion. (This "Fur Baby" strap is tragically out of stock, but you better believe I pre-ordered it.)
You can pick up a Clearly bags at Deno's, Paper Affair, and even Charlotte Jones Anderson's new boutique at The Star. May you never be forced to buy some boring clear, collegiate tote again.