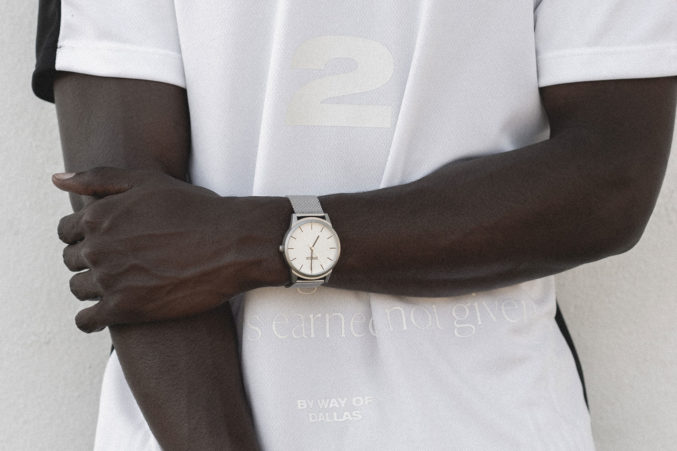 Five Dallas Collabs We Care About
Stand aside, Target.
Collaborations are fun. Every Target collab has essentially become an *event* in my life. Selena Gomez teaming up with Coach totally revitalized the brand for a young consumer, in my opinion. I imagine the joint Beyoncé and Jay-Z album is an experience, though I've yet to get my ears on it. (I hear it's not just on Tidal though!)
But the best kind of collab — at least where D Magazine is concerned — is a Dallas collab. Here, we round up a few notable (and for the most part shoppable) matchups around town.
By Way of Dallas x Breda
You've probably seen By Way of Dallas' varsity jackets on Instagram. Everyone from Erykah Badu and Dallas Maverick Dwight Powell has been photographed sporting one of Hance Taplin's limited-edition designs. And if you've yet to discover Breda's fairly priced products through shops such as Neighborhood and The Adolphus Hotel's newly opened Commerce, we promise you'll be better for knowing the Dallas-based watch studio.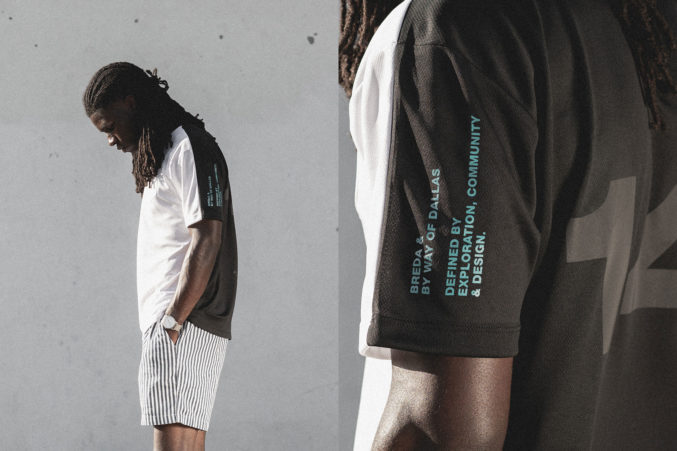 This month, the two companies teamed up to put out a limited-edition soccer jersey, emblazoned with several Dallas motifs, in honor of the World Cup. For Breda, it's their first ever apparel collaboration, but it's also a way to connect the Dallas community to the brand's origins — the company's name was inspired by a professional soccer club in Netherlands. "I knew working with [Hance] would result in a beautifully designed jersey and connect BREDA to the Dallas community in a unique way," says co-founder Amir Meghani. "During the four weeks of the tournament, people really get to feel what makes soccer such a special sport."
GAIA x Mon Amie | June 20
Celebrate World Refugee Day by stopping into Gaia's new Uptown digs (a charming carriage house on Mahon Street) from 4pm to 6:30pm for a tassle workshop with Mon Amie, a division of Fossil that donates funds to support a variety of causes through their partnership with We Charity. In keeping with the feel-good occasion, Gaia's talented refugee artisans will be leading the workshop.
Reformation x Akola Project | June 21
This Thursday, eco-friendly fashion brand Reformation will be hosting Dallas-based nonprofit Akola Project at their high-tech Henderson Avenue space. SMU graduate Brittany Merrill Underwood's ethical jewelry brand, which employs Dallas and Ugandan women in poverty, will set up a bracelet bar for Ref shoppers from 3pm to 7pm. Stop in to shop the boutique's constantly updated selection of sustainably made apparel, and make a one-of-a-kind bracelet (made from one-of-a-kind pieces) for just $25.
Miron Crosby x Mi Golondrina | June 21 – 23
Visit Miron Crosby's chic Highland Park Village studio (situated just above Market and Honor Bar) to view their latest collection of luxe, handcrafted cowboy boots along with Cristina Lynch's classic (and lovely) dresses and tops hand-embroidered by Mexican artisans and inspired by her family's heritage. The two brands will cohabitate in the Park Cities from Thursday to Saturday.
Cherry x Dallas Influencers x Dress for Success | June 19 Through August
The Dallas-based app, which delivers perfectly polished nails on demand, has partnered with Dallas influencers such as Tanya Foster, Tina Craig, Amber Venz Box (one of Cherry's founders), and Kimberly Schlegel Whitman to support Dress For Success Dallas. Starting today through the month of August, each time you opt for an influencer's Essie polish of choice (which includes classics such as Ballet Slippers and Lace Me Up) five percent of your service will be donated to the nonprofit.
SaveSave