YOU GUYS. Omigod work's been so super BLAAAHHH, I almost forgot to tell you this story: Ok, SO the other day I'm checking out the new store Commerce inside the Adolphus, which I'm like LITERALLY DYING over ARE YOU KIDDING ME with the Texas-made jeans and North Carolina indie jewelry and silk handkerchiefs and organic body oils out of Nashville. DEAD. What?
Oh, yeah. Ok, SO, I'm looking through a rack of clothes, wondering if the Clan of Cro tops only look good on skinny bitches like Kendall Falcon, when, who walks in? Kyle Branch. Yes, my favorite TenOverSix boy, aka the florist who goes by the name of Peaches. So we're just talking about life and flowers and art and how busy we are and then he says this really crazy thing: TenOverSix is leaving its little corner spot across from Weekend Coffee and taking over THE WHOLE FIRST FLOOR OF FORTY FIVE TEN. I was like, NO WAY. He was like, YEAH. I was like, What's going to take the place of TenOverSix? And he was like, TBD.
Oh also. Funny thing. At one point, another TenOverSix girl walks in and she starts talking to the chick who works at Commerce and they're like, We know we both work in super cool downtown hotel boutiques but we SRSLY don't need to have any weird competitive thing going on. I'm hearing this and in my head I'm like, NOOOOOOOOOO don't be friends, downtown NEEDS drama and I haven't heard any good retail fight gossip since Taylor Tomasi Hill left Forty Five Ten. LOLOL. What?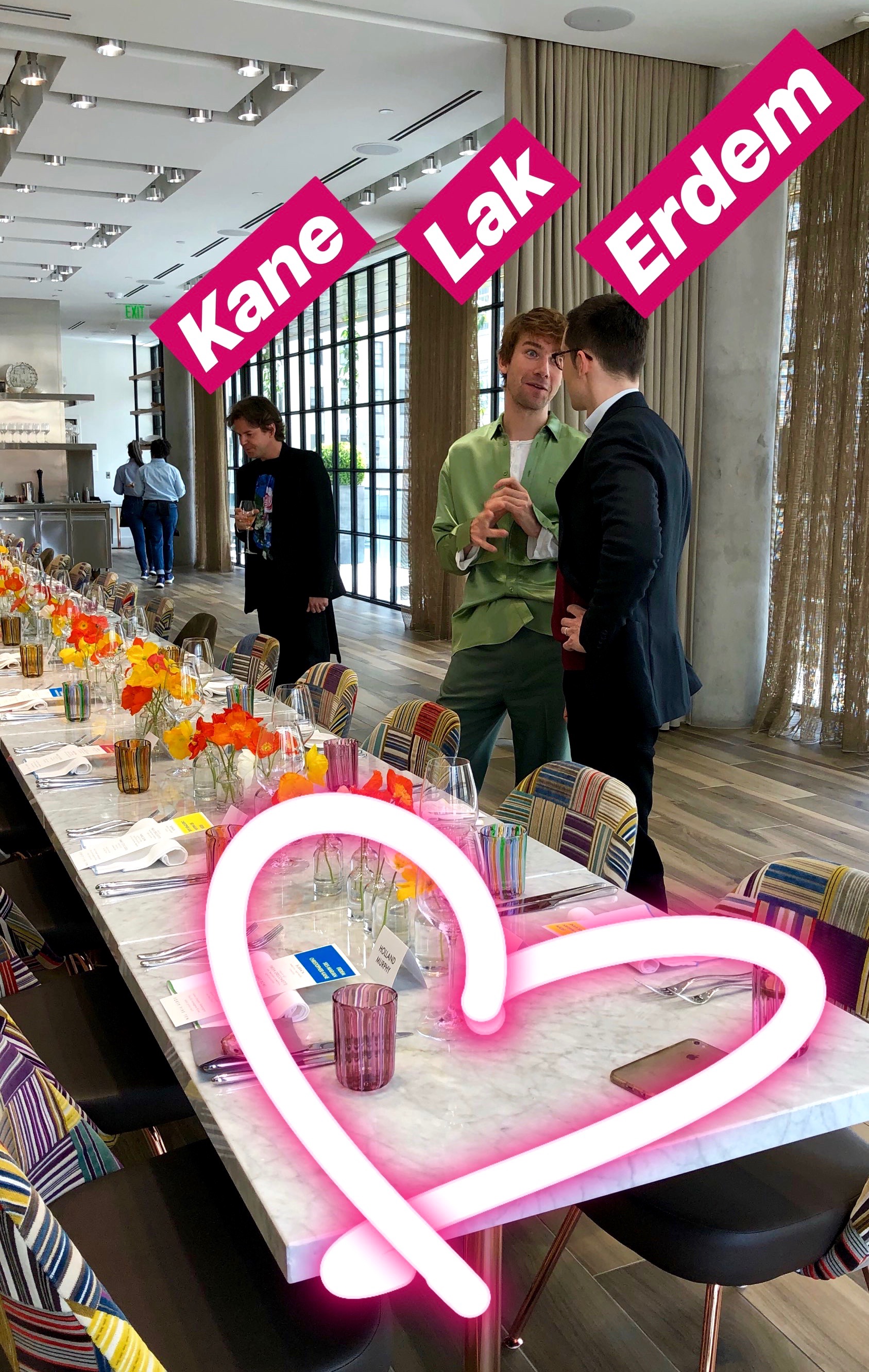 OH, yeah. Forty Five Ten. Ok, SO the next day I go to this fancy lunch at Mirador thrown for the cutest European designers (Christopher Kane, Erdem, Sander Lak. LOVE THEM.) and it's me with all these rich ladies who are dressed like it's freaking NYFW and the lunch is so weird BTW because I'm sitting there at a table that spans the whole length of the restaurant, and my wine glass is never empty, and ACTUAL MODELS are walking around the table POSING while I'm shoveling a farro bowl in my mouth. THIS IS HOW THE OTHER HALF LIVES YOU GUYS.
So after the lunch, all the ladies go downstairs to Forty Five Ten's second floor for dessert and to shop the designer clothes with the actual designers and I totally corner Kristen Cole who's like the ultimate Cool Girl, pastel hair and EVERYTHING, and she's just like, Yeah TenOverSix is moving in with Forty Five Ten, probably in the fall. THEY HAVEN'T EVEN BEEN TOGETHER FOR THAT LONG YOU GUYS. It's been like two months since she sold TenOverSix to Headington Co. and took the president and chief creative officer title at Forty Five Ten. But love is love is love. Right? IDK.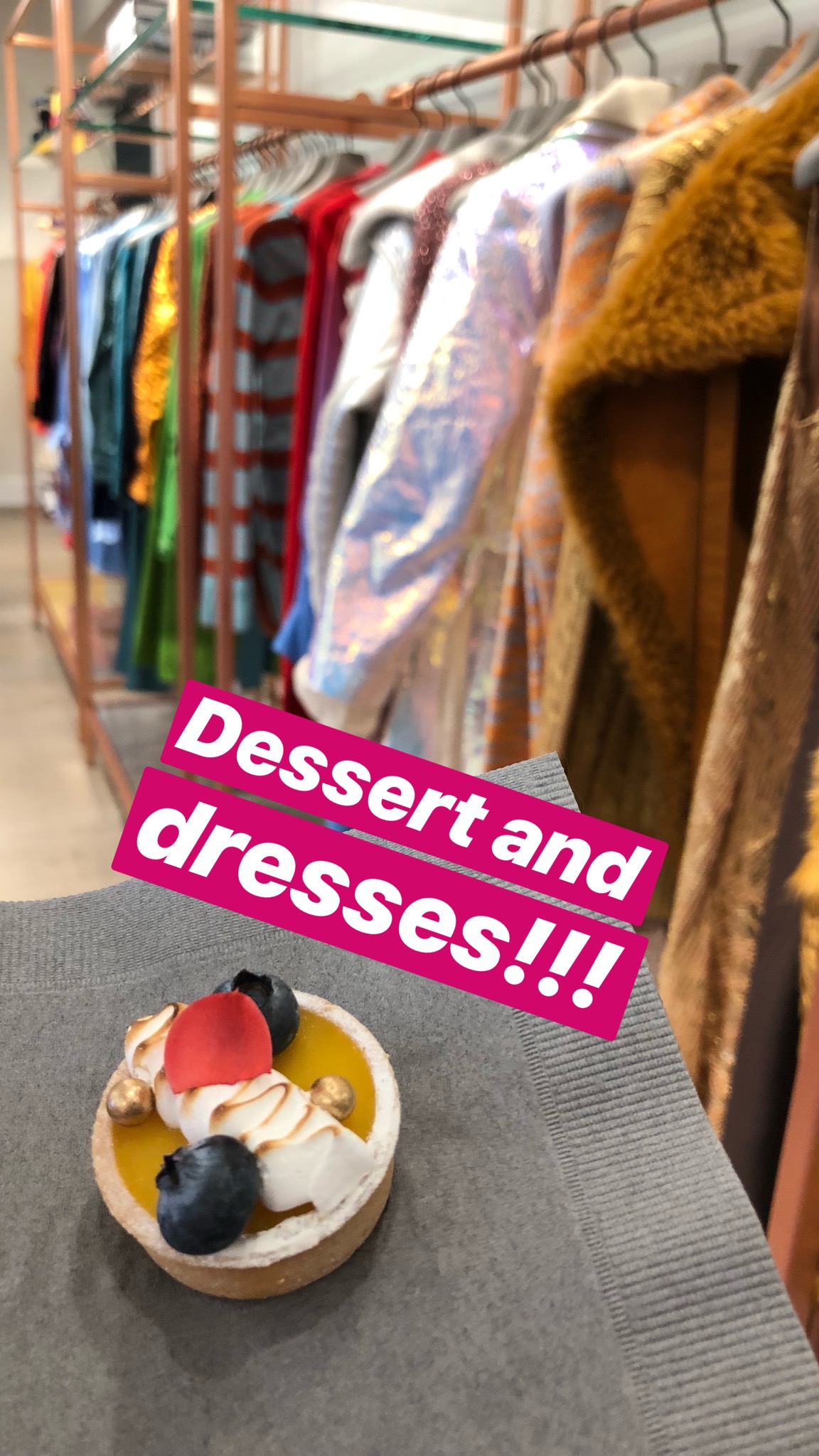 So I'm like, Ok so all the expensive jewelry and thousand dollar shoes and high-end cosmetics are going upstairs, then the more affordable contemporary stuff from TenOverSix is going in the first floor. She's like, Yeah but I don't like to use the word CONTEMPORARY, I think of it more in terms of emerging designers. And in my head I'm like, You did not just say CONTEMPORARY like you're looking for Free People dresses in Dillard's or something. UGH. DEAD. AND NOT IN A GOOD WAY.
BUT THEN, she tells me that they're going to blend TenOverSix and Forty Five Ten merch at the new stores in Hudson Yards, which yeah I've heard all about that, but she also mentions ASPEN. Like, WTF. Aspen? Ok, cool, so like Forty Five Ten and TenOverSix are having little babies all over the country now? WHAT IS EVEN HAPPENING.
Long story short: TenOverSix is taking over the first floor of Forty Five Ten, which is probably a good move so passersby aren't scared off by Forty Five Ten's one-percenter prices, plus it gives TenOverSix more space to stock pubic hair oil. Also, Forty Five Ten is possibly opening a new location in Aspen (a follow-up from their PR reps says they "have nothing to share at this time," but will be in touch when they do).
Have a good evening and please call an Uber when you drink too many Aperol spritzes.
Get the D Brief Newsletter
Dallas' most important news stories of the week, delivered to your inbox each Sunday.