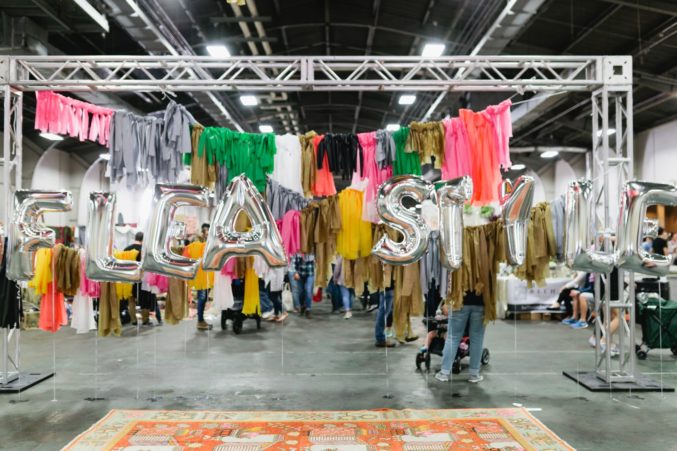 Where to Shop in Dallas This Weekend
Flea Style and Thrift Studio return, plus British athleisure (a thing!) makes its Texas debut.
Maybe you were really on top of your taxes this year and are looking to spend your return. Maybe you're so jazzed about seeing this on-set photo of Meryl Streep in Big Little Lies that you're compelled to go spend some money Monterey-style (i.e. a lot of money). Maybe you just want to shop! No matter what the reason, we're here to help you plan.
Sweaty Betty Athleisure Now Available at Nordstrom
Just how British is Sweaty Betty? The founder's last name is Hill-Norton (a last name that sounds way better with a British accent). Back in 2013, Sweaty Betty opened a "concept concession" at Selfridges, which I guess is Brit speak for concept shop. And finally, when the London-based athleisure brand announced it would be stocked in 25 American Nordstrom stores "from Seattle to Dallas," it did so with Power Union Jack leggings.
So, quite British, really. And also, as it turns out, quite cool. (Just look at this weirdly wonderful paisley getup.) And while the Brit brand has a handful of U.S. stores in Los Angeles, New York, and Aspen, their recent collaboration with Nordstrom, which launched yesterday, will finally mark their Texas debut. (NorthPark will have the only Texas Nordstrom to carry the brand.)
Flea Style | April 6-7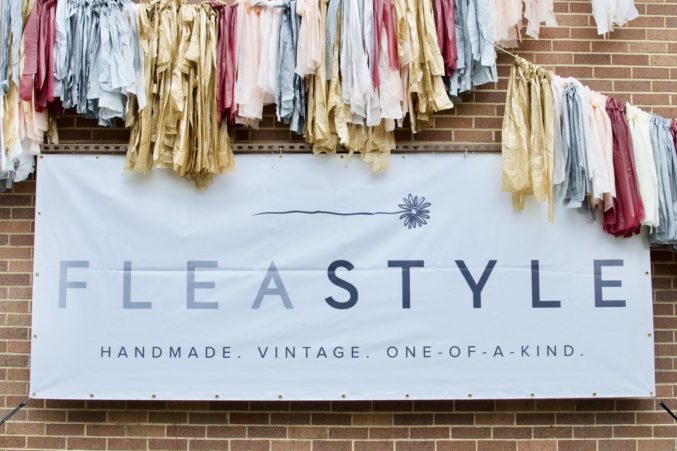 Flea Style is back, y'all. Brittany Cobb's ever-growing, elevated flea market returns this weekend, filling 80,000 square feet of Dallas Market Hall with 220 vendors, bars, a live DJ, photo booths, and an acceptable dash of boho chic-ness. Vendors to watch out for include Breda (modern, affordable watches), Keeka Collection (global textiles), Retrotherapy (reinvented vintage), and Ramble Apparel's screen printed tees.
Also new this year is a lounge designed by the master refurbishers at Scout Design Studio.
Thrift Studio's First Weekend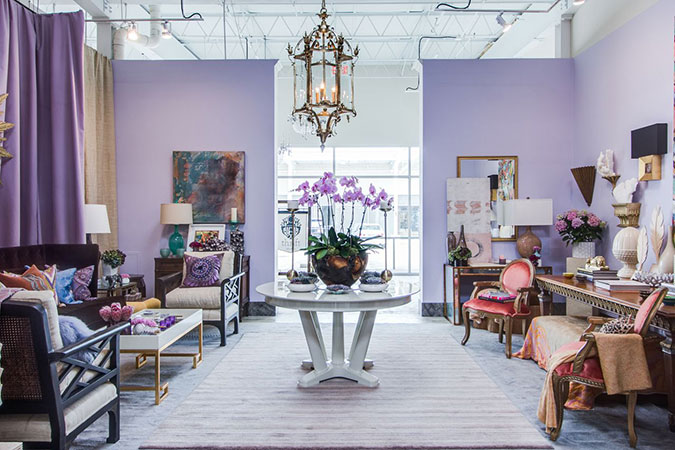 Also back this weekend is Dwell With Dignity's fantastic annual fundraiser, Thrift Studio. The event, which is open to the public from April 6 to the 28, brings together some of Dallas' best designers, showrooms, and retailers to create shoppable vignettes filled with deeply discounted, high-end finds. This year's participants include Mitchell Gold + Bob Williams, Jean de Merry, Made Goods, Bungalow 5, Codarus, and Dedon, who will each donate 100 percent of any proceeds back to Dwell With Dignity.
Friends & Family Sales at Highland Park Village
Sure, you can probably find a few friends and family sales (which have largely lost their meaning at this point) around town, but the convergence of discounts happening at Highland Park Village is noteworthy. Score 20 to 25 percent off everything in store (with a few exclusions, of course) at Alice+Olivia, Bandier, Vince, Theory, and Rag & Bone through this weekend (apart from Rag & Bone's sale, which ends Friday night).
Plus, when you need to refuel after scoring all those sweet, sweet deals, you can pop into Nick Badovinus' just-opened Perfect Union Pizza, perhaps the only Dallas pizza place where you can also get oysters.