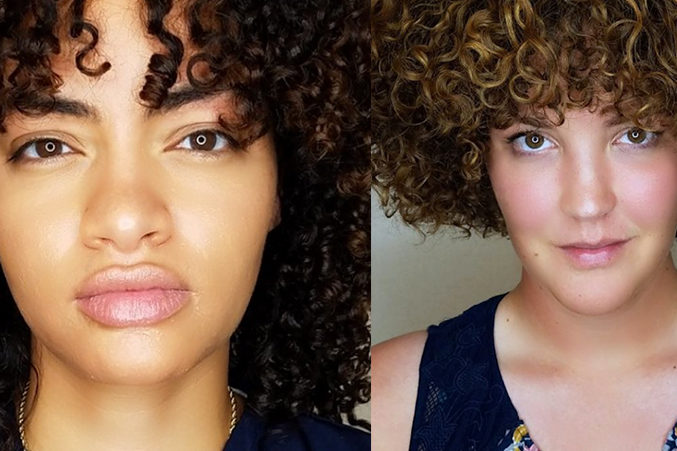 Dallas' No. 1 Stylist for Natural Curly Hair is a White Guy in the Design District
Glenn Charles at Scene Salon is a master at taming natural textures.
I guess a craftsman doesn't really need to be akin to his subject matter to be a champion of it. Surely, Michelangelo wasn't as strapping as his Adam, seeing as the artist was lying on his back, painting a chapel ceiling for four years.
But still, it took me by surprise when, over coffee a couple months ago, Leah Frazier, a local attorney-slash-fashion consultant who embraced her natural locks eight years ago, told me that the best stylist in town for curls and coils is Glenn Charles, a white man who has more hair on his chin than on his head and who honed his skills at the Michael Flores Salon in the downtown Neiman Marcus (he's now at the Design District's Scene Salon). "He just loooves on them," Frazier said about the stylist's way with waves.
Sure enough Charles' Instagram feed, aptly named @glennlovescurls, is flush with his masterpieces. As Frazier recently wrote on her website Inspire N Style, "The curls of his clients are utterly hypnotic—swishing and swaying on his feed with vibrancy and shine." So, to find out how Charles became the most sought after natural hair aficionado in the city and what products he uses to manage curly strands, check out Frazier's interview with the stylist here.
Now, I'm interested to know: can Charles tame a bottle-redhead's unruly mane that, when air dried, looks as if someone jammed a broom against a wall? Asking for a friend.