On the same day that husband and wife duo Matt and Jacqueline Marciante were planning to launch a Kickstarter campaign for their leather footwear company, they had also planned a party to help get the word out. 30 minutes before the event, Marciante and Company hit its $10,000 funding goal.
"We thought if we could hit the goal within the first half of the 30-day campaign that would be cool," Matt says. "But never in a million years did we think we'd reach it within the first few hours."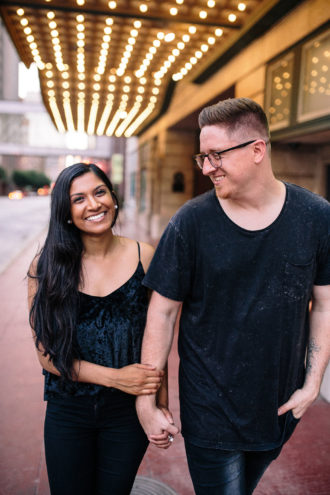 We caught up with Matt to learn more about the Dallas-based duo's affordable, designer-quality leather shoes (prices run from $105-$185) and their motto, "Leather for the People."
(At this point, Marciante and Co. has more than doubled its funding goal, and still has 18 days to go.)
How did Marciante and Company get started?
My dad has been in the boot industry for almost 30 years, so I grew up with it. I married my wife, Jacqueline, about a year and a half ago. She's from Chicago and is an aspiring fashion blogger, so she's really expanded my taste in fashion. We were looking for something we could work on together where we could take advantage of both of our strengths.
Having a shoe brand was something I had always joked about with my dad, but when he started a manufacturing company in Dallas last year, the conversation became a little more serious.
What distinguishes Marciante and Co.?
My wife and I love stylish, designer shoes, but the price you have to pay for good quality can be ridiculous. I was actually walking around in NorthPark with my dad going in and out of stores and found a pair of Chelsea boots for $900. I thought, "If we can get this quality at a price point that's just above the fast fashion price, we would really be making something special." My dad helped us to realize that we could.
We landed on the phrase "Leather for the People," because we wanted to take a luxury item that may be out of reach for some, and make it available for everyone.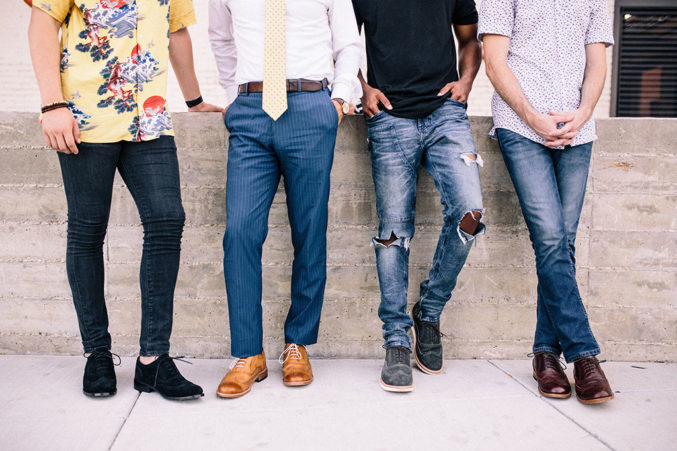 How do you keep the price points down? 
We believe in honest pricing—there's no name brand markup. The direct-to-consumer model is also a big part of it. There's only the manufacturing markup between us and the factory, so we're able to keep everything pretty slim and streamlined without cutting any corners. We want people to be proud of what they're wearing.
Where is the factory?  
My dad has built a lot of relationships in the leather industry, including one with an Italian-inspired factory in Leon, Mexico, which is known as the leather shoe capital of the western hemisphere. It's very small and they do everything by hand. I fell in love with it when we visited. There were some cheaper options, or options that would produce products faster, but the second we got there, I know it would be the factory we'd be using.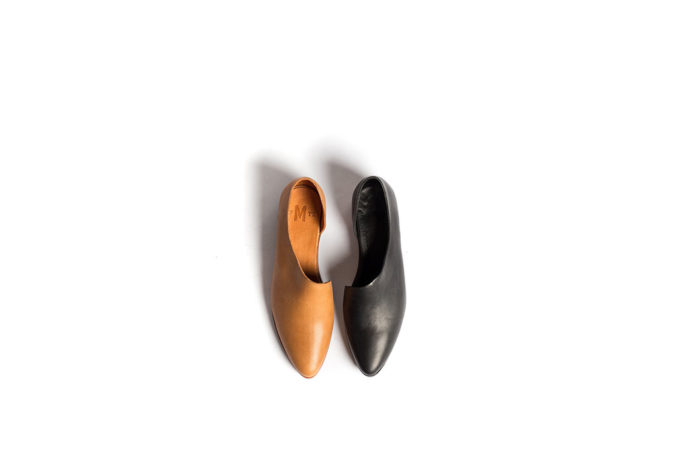 What made you choose Kickstarter to get things going?
For a couple of reasons. First, we don't have any investors; it's just my wife and me. We really started from the ground up with our own personal resources, and wanted to have the website fully functioning from the beginning. We thought if we could use Kickstarter for a platform where people could start buying the shoes, that would help us fund our first round of inventory.
Kickstarter also builds a community and has helped us get a ton of great feedback. People feel like they're a part of it, and they literally are.
This interview has been edited and condensed for clarity.
Get the D CEO Newsletter
Stay up to speed on DFW's fast-moving business community with weekly news reports, interviews, and insights.