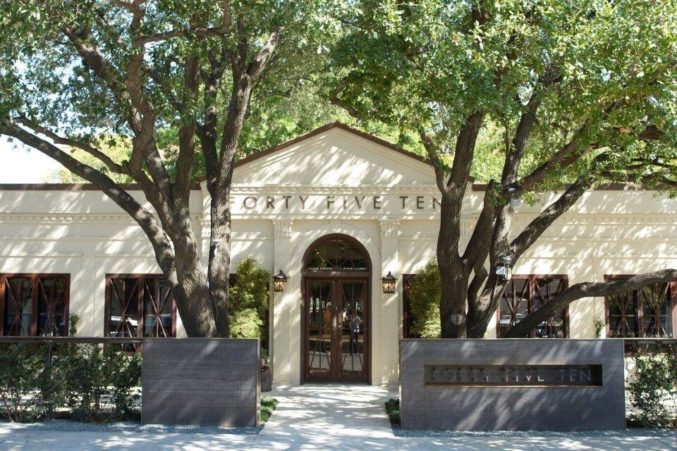 Forty Five Ten Closes on McKinney Avenue This Saturday
Just ahead of the downtown location's grand opening.
We knew this day was coming, but it still somehow feels like a shock. Should we drop everything we're doing and head to The T Room for avocado toast one last time before it heads south? Should we take one more selfie outside the pretty, ivy-strewn exterior? We'll definitely be taking advantage of the final days we can use our Partner's Cards at the boutique, but maybe we should stroll around the neighborhood afterwards and enjoy the walkability surrounding Forty Five Ten's McKinney Avenue locale.
But then we remember that their new downtown location is opening on November 12, and the vision of a world where Neiman Marcus' flagship, everything at The Joule, and an even bigger Forty Five Ten begins to come into focus. Everything is going to be okay.