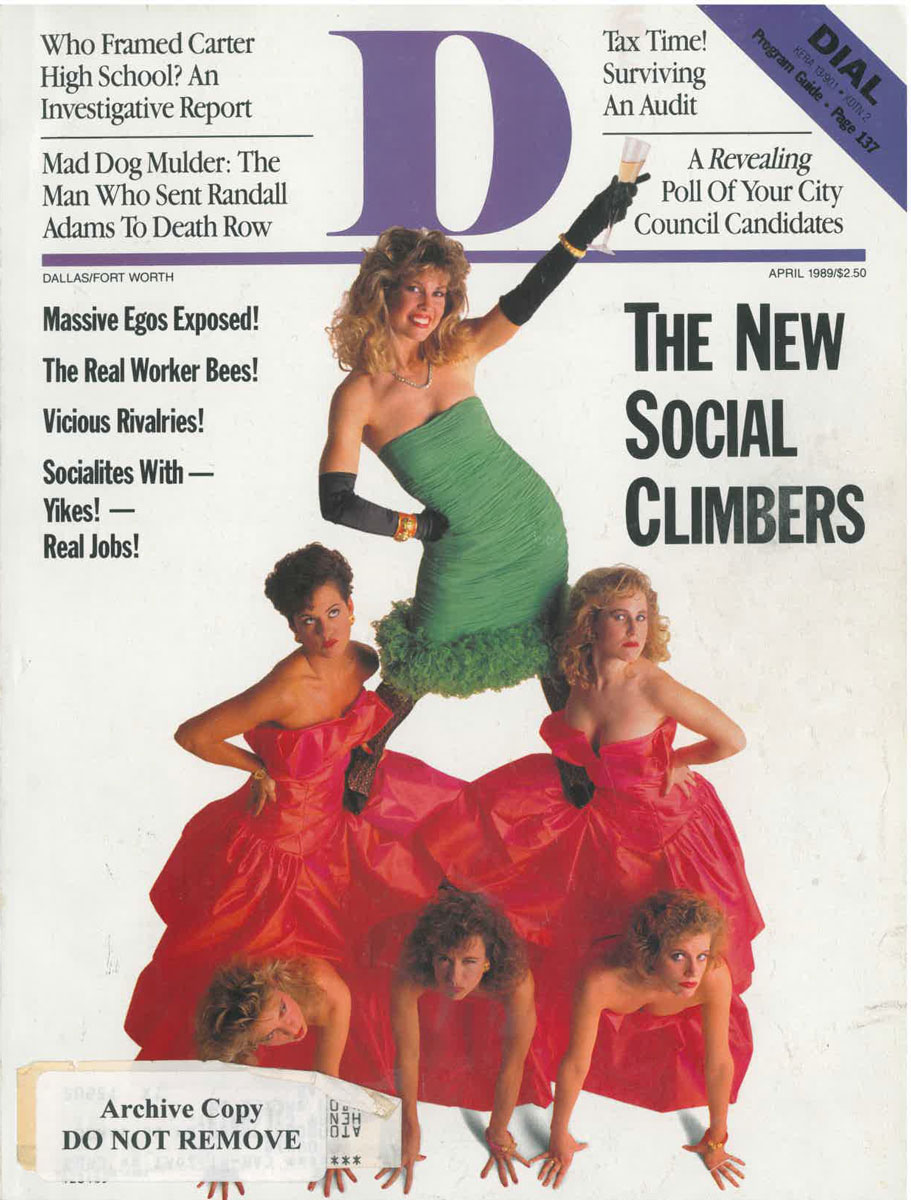 Throwback Thursday: Simply Spring
Spring 1989 was filled with simple pieces, metallics, and sheer fabrics.
Taking a cue from our friends over at SideDish, we're bringing you a glimpse back at D Magazine's most fashionable moments.
The April 1989 issue of D Magazine features a fashion spread fitting for the emergence of spring. Titled "Simply Spring," the eight-page feature shows soft, romantic photographs and designs from some of the moment's most notable names such as Donna Karen, Anne Klein, and Isaac Mizrahi. Most of these featured designs could be found at Neiman Marcus and Stanley Korshak. Some things never change.
"Headlining the seasonal appeal is a soft-touch, easy-does-it approach to dressing for romantic evenings: simple pieces and more of the sheer fabrics, metallics, and elegant scarf effects that get us through the day."
"This spring [Isaac] Mizrahi pushed the palette into brilliant jewel-tone primaries and designed pajama shapes from memory in melt-in-your-mouth silks and hammered satin."
"From Donna Karen's chic, contemporary vision for spring: [(left page)] the silk crepe jacket, gently sculpted at the waist, shown here over ephemeral silk-georgette pants to draw a glance on soft, summer nights, but equally attention-getting over trousers or a tea-length skirt for day."