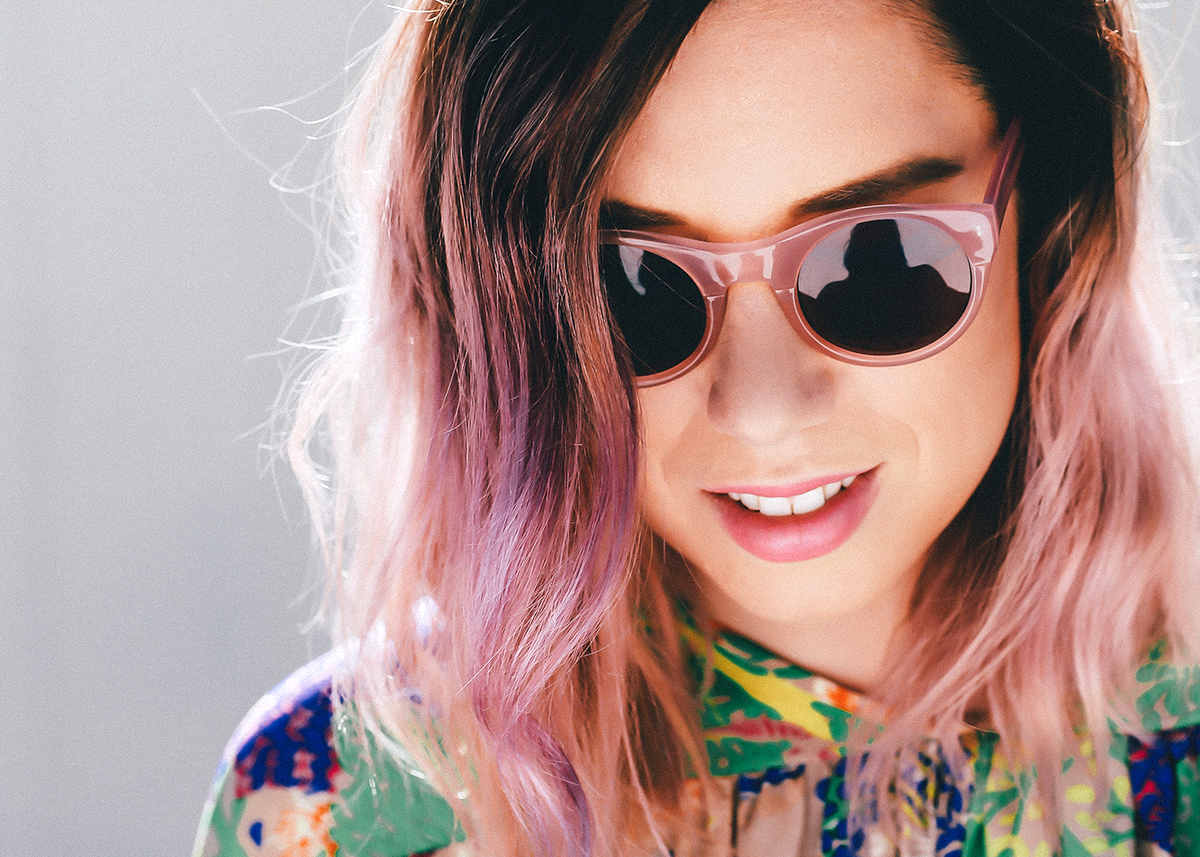 Get the Look: Pastel Hair
Where to get unicorn-inspired locks in Dallas.
Pastel hair isn't a new trend. The unicorn-inspired locks have been appearing on runways and gracing the inside pages of fashion magazines for nearly two years. But this spring, hair that resembles feathery cotton candy and barmy sea foam has strut off the runway and into the everyday in a big way.
I've been obsessed with pastel locks for more than a year. I colored my ombré with hair chalk, lusted after Pinterest boards dedicated to the look, and booked (and canceled) not one, but two appointments to transform my golden waves into a stream of lilac. I finally worked up the courage to dye my hair three weeks ago.
After two four-hour sessions at Dear Clark Hair Studio, my mane was transformed from golden brown to a luscious blend of lilac and bubblegum pink. I was in love. The following week, I was bombarded with questions from friends and co-workers. I figured that if those around me were curious about – and considering – the look, then others might be, too.
Here is everything you need to know about getting a pastel 'do in Dallas.
Does it damage your hair?
It depends on the products your stylist uses. According to Miriam Ortega who owns Studio 410 in Oak Cliff: "Not necessarily, because products have changed and have allowed for us stylists to use bleach with no damage."
I recommend sitting down with your stylist and discussing the process before getting started.
How long does the process take?
Everybody's hair is different. According to Amy Marshall, my stylist at Dear Clark: "First I have to strip, which is [the] removal of color that's on the hair. We bleached you twice, but it always depends on the base color. Some people can lift in one sitting, others in two. … We use Elumen by Goldwell at the salon. It's ammonia-free, and high pigment with high shine."
How much does it cost?
Prices range from $150 to $750 depending on your hair and where you go. I paid on the higher end of the spectrum but that's only because my hair took more than one session to "lift" (lighten to silver). I also got a cut.
How long does the color last?
My pink and purple locks faded to silver in three weeks, but I've heard of people maintaining their pastel 'do for up to three months. It's important to use color-protecting shampoo. Most of the cost comes from the bleaching process, so it's not nearly as pricey to have more color added the second (and third and fourth) time around. If you're considering pastel hair, then you should be aware that it is a high-maintenance look.
What are some of the most popular colors?
According to Marshall: "Everyone wants pastel hair, I get three people a week, and that's just me. As for the most popular colors: baby pink, soft lavender, sea foam green, and pinks and purples mixed together."
Where in Dallas can you get pastel hair?
Clive & Co.
l.a.r.c.
Dear Clark
Studio 410
Osgood O'neil
Avalon Salon
Catherine Downes is the online dining editor for dmagazine.com.