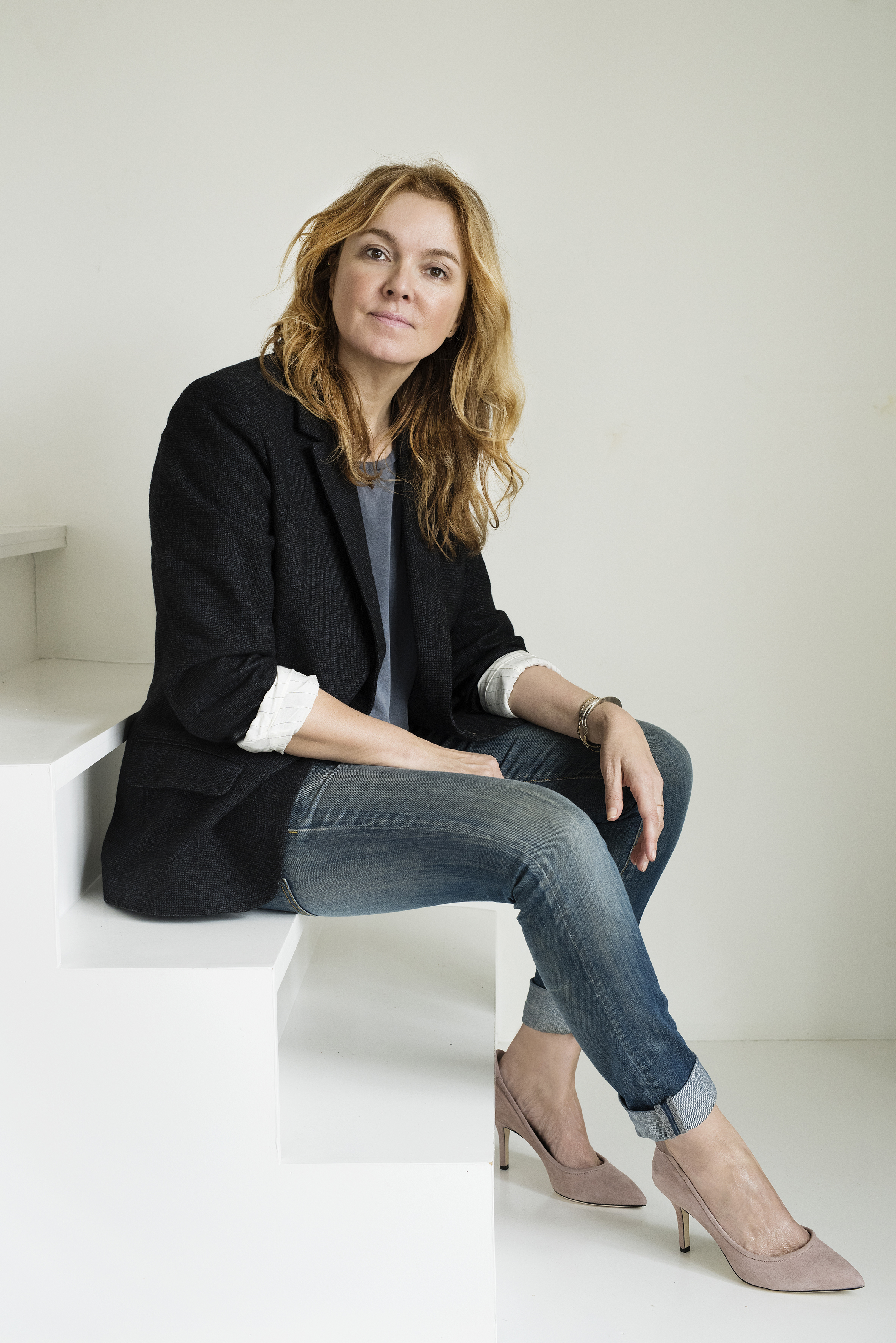 6 Questions With Veteran Makeup Artist Kirsten Weis
Veteran makeup artist and founder of Kjaer Weis organic makeup Kirsten Weis knows what it takes to make skin feel and look flawless. Combining her expertise and love for design, Weis' products blend the highest quality natural and organic ingredients with a luxurious aesthetic exterior. Weis' line has become one of the brands for Forty Five Ten's Rare Beauty. We sat down with Weis on her recent stop at the Knox-Henderson store to find out more about her line.
StyleSheet: How did you get into making this organic beauty line?
Kirsten Weis: I have been working as a makeup artist for 20 years, and I just felt like I had women constantly sit in the chair and say they break out from the foundation, lipstick, blush, and [other] makeup products. I never had any green products in my kit because they didn't perform, so the plan was to merge the two worlds where you literally have a non-synthetic ingredient list but have it perform at the same level as conventional brands. [There's also] a high emphasis on design and packaging.
SS: What are the benefits? What kind of difference do you see when you use organic products over those that are chemically processed?
KW: I really think that it's a lot about the feel. When you apply most synthetics on your skin, it feels like something that sits on top, almost like a layer of silicone. Most people don't view it like that, but once you start using beautiful organic ingredients, it's nourishing for the skin. The main difference is that you feel like your skin can breathe; it doesn't clog up. You can make it perform and look as nice as conventional brands; it's just a matter of having a good chef in the kitchen making the product.
SS: How do you preserve your organic makeup products and how long will they last?
Kirsten: When you don't use parabens, the beauty is that somehow nature always provides. [For example, if] we are running one lipstick color a lot, we run what is called a bulk. It's almost like a big soup. As for the recipe in food, a lot of times you have to cool it down and then heat it back up. It's the same thing with this; it's called a self-preserving formulation. It basically means by heating it up and cooling it down at certain times, as well as adding in oils from nature that are anti-bacterial, it is going to help preserve the product. The products last for a year after you open them except for the mascara, which only stays fresh for three months.
SS: What do you notice about Dallas women's beauty and style that is different from other cities?
KW: A general feel is that women here really take care of themselves. I grew up in a small country, and my mom's makeup, when she was going out, was a moisturizer and a lipstick. It was super minimalistic. Here, it is more of a polished look–more colorful and more makeup over all.
SS: What item from the line do you think Dallas women will love the most?
Kirsten: I feel here there is a huge emphasis on having flawless skin, so I feel the foundation will do well here. I also think the eye shadows [will do well] because they are really long lasting, something you can wear all day that can easily go into night.
SS: Hot days are around the corner, and Dallas can get pretty humid. Do Kjaer Weis products contain sunscreen, and are any of them waterproof?
KW: The products do not contain sunscreen because SPF is a synthetic. The foundation is not going to clog up your skin, so you can apply just as little as you possibly can. The foundation has somewhat of a matte finish, so if you are in the sun, it's going to start shining a little bit. It's impossible not to, but I would say less is more. I would just always carry it with you because your skin is not going to break out if you keep applying it during the day. Then, I would use a cream blush because it gives a fresh-face glow.
Krista Wheeler is a D Weddings and D Home intern.