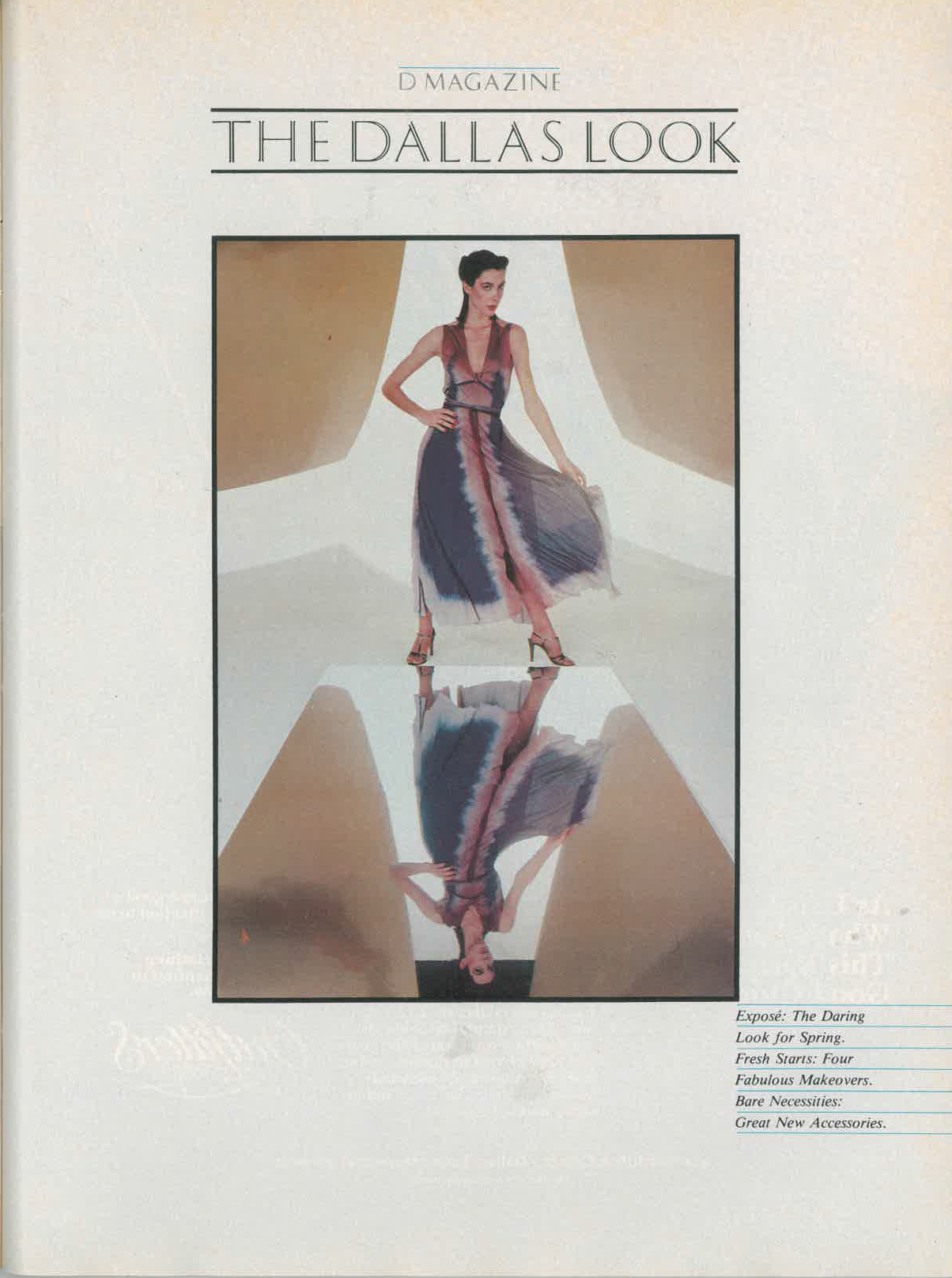 Throwback Thursday: The Dallas Look
Here's a look at what Dallas was wearing in 1979.
Taking a cue from our friends over at SideDish, each week we'll bring you a glimpse back at D Magazine's most fashionable moments.
It's only fitting to kick off this series within the pages of D's March 1979 issue. Society was on the threshold of fashion's most colorful and–dare we suggest–bold era: the 1980s. If you turn to Page 73 of the March 1979 issue of D Magazine, you'll find dramatic poses, mirrored backdrops, and soft-hued pastels. "Intense colors" and "body-bearing" shapes also dominate this spread; silks and linens line the pages of this late '70s tribute.
But we didn't stop there. Keep flipping, and you'll run into "Fresh Starts," a feature in which we gave four staff members makeovers. The color spectrum ranges from "rosy plum blush" to "deep plum tones" within this feature. There are also several mentions of "body waves" – a distinct departure from the Brazilian blowouts of today.