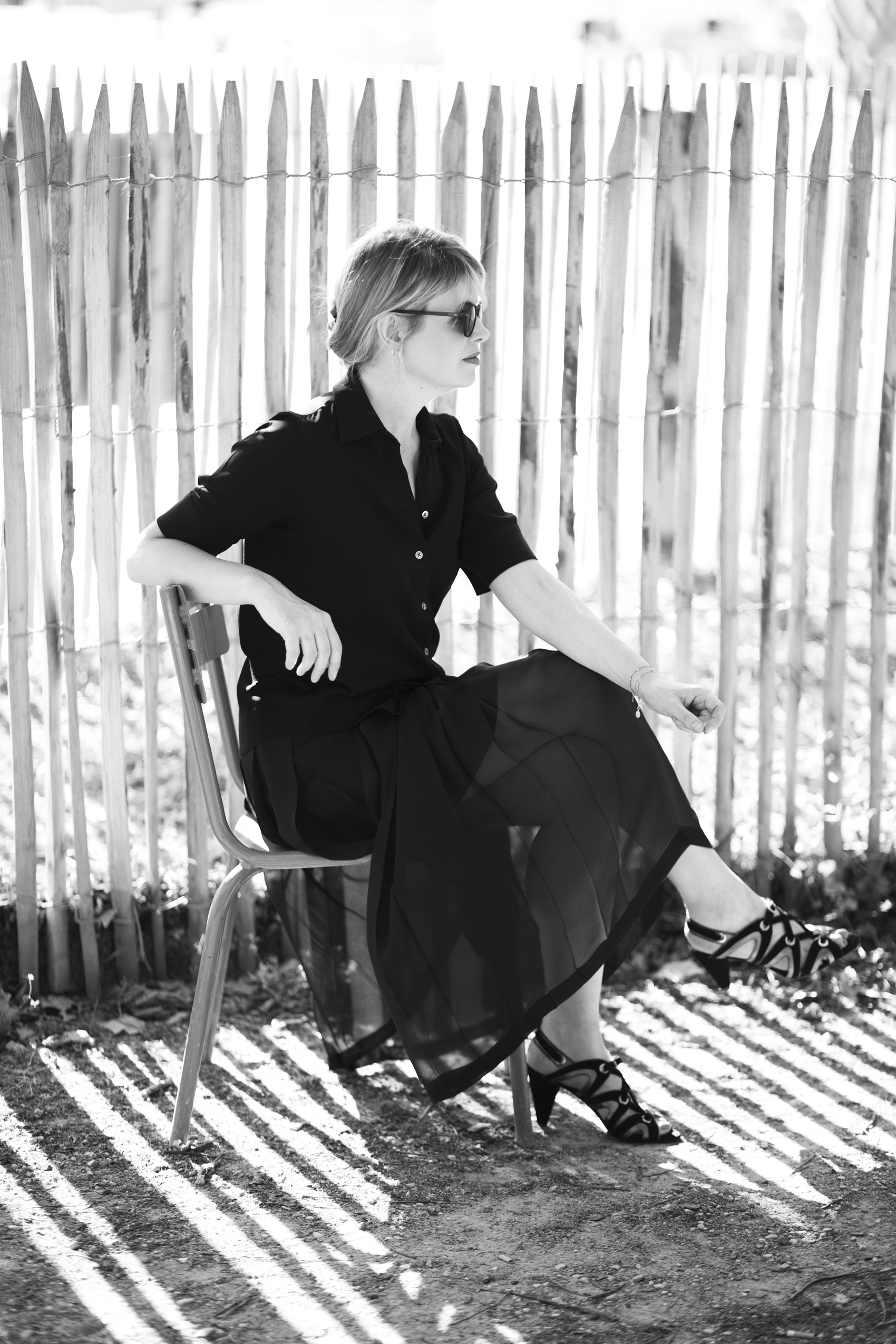 4 Questions for Jenny Packham, Kate Middleton's Favorite Designer
Known for her bridal gowns and ready-to-wear collections, Jenny Packham has become the red carpet's designer of choice. The British designer's work has been worn by some of Hollywood's most iconic women, including Kate Winslet and Angelina Jolie, among others. I caught up with Kate Middleton's favorite designer at Downtown Dallas' Neiman Marcus where she was promoting her Spring/Summer 2016 collection. Packham discussed her designs, inspiration, and what she sees trending. 
What was the inspiration behind your Spring/Summer 2016 collection?
The inspiration was actually [Australian musician] Nick Cave. It started with sort of looking at him and his music. He has been around quite a long time, but I don't think I have ever delved into his music too much. He's very masculine; he wears a lot of sort of pinstriped shirts and gold rings. But his music is really, to me anyways, quite feminine. So we started with that, and then we were looking at a bit of androgyny. There is a great quote by Susan Sontag that says, "what is attractive about a man is a bit of femininity, and what's attractive about a woman is a bit of masculinity." So just sort of playing with that. So some of the dresses have a bit of pin stripe in them. It's very subtle.
What has been your most memorable design?
We did an outfit for Dita Von Teese, which she performed in, and that was great because it was a challenge from a technical view of everything. Kate Winslet has been absolutely wonderful; we've done some great pieces with her. And what was special was actually being able to work with her. But I've done dresses for friends getting married, which has meant a lot to me. So lots of different things. I'm very lucky that I've been able to work on such special occasions with people.
This is your first time in Dallas. How would you describe the fashion scene here?
I heard the vintage scene is really good here, so I went off to Vintage Martini yesterday. It was really good. We had been there quite a while, and we found a few things. And then, as we went to pay, the guy who worked there sort of recognized my name and went rushing to the back and brought out two dresses I designed when I was about 24. I was like, "oh no!" But they weren't that bad. He was so excited, and he let me take one with me. That was really sweet.
What are some of the biggest trends you're seeing right now?
I would say I've seen big changes in bridal wear. I think we're seeing a much more red-carpet look, a bit more kind of evening wear. People seem more experimental with what they are wearing. Which is nice because I think the bride is always concerned that her dress is going to look in the moment and so they wanted to go with a classic look. But I think now they are wanting to wear things that are more of the moment. So that's nice. We are using lots of textures, keeping with the beaded pieces we are known for but adding in separates and cocktail wear.
[Answers and questions were edited for length and clarity.]