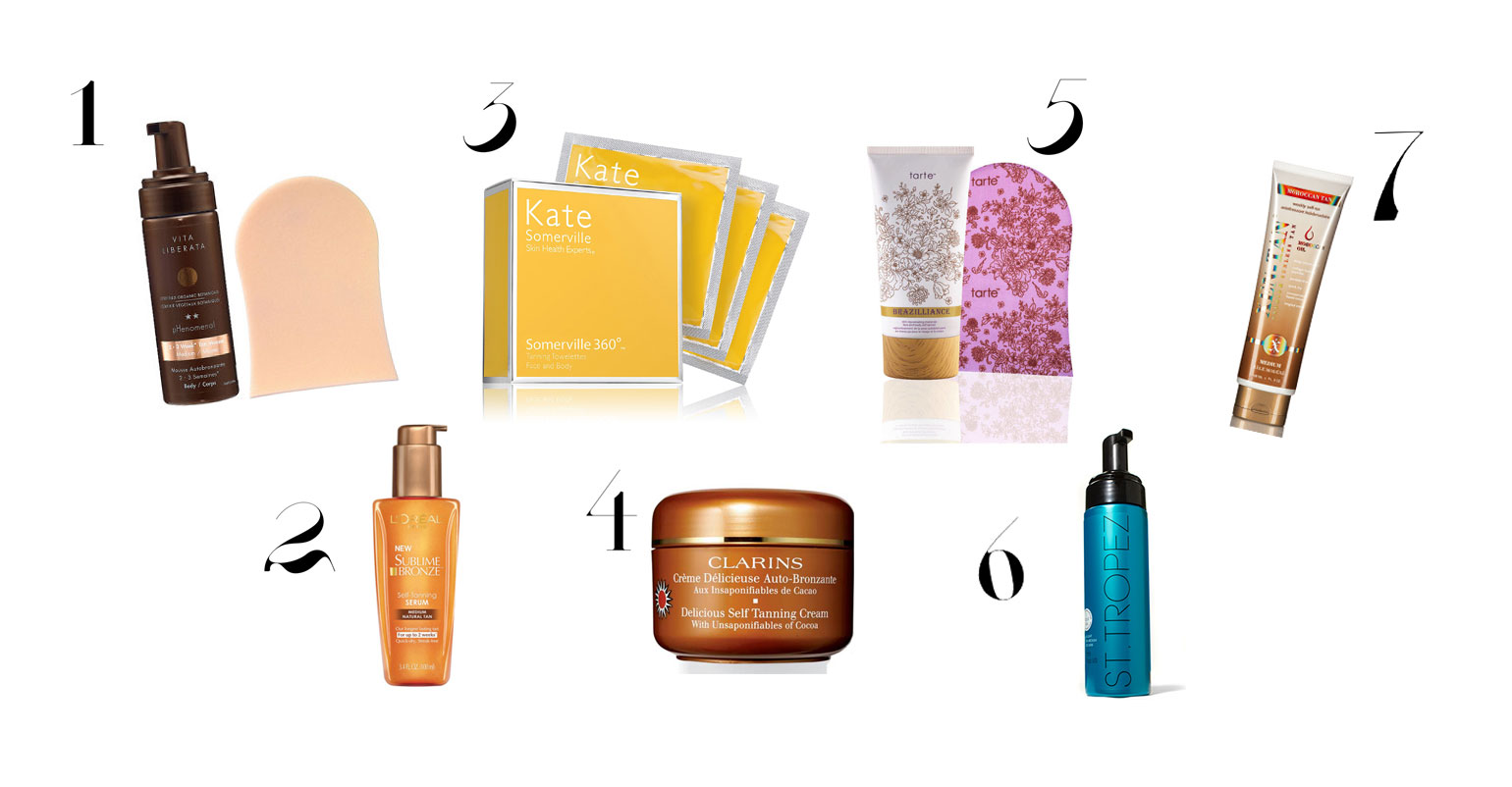 During my college years, I spent a wonderful summer abroad in England. London town is cheery old place, but sun soaked it is not. Not even a little bit. At the time, I was really into Taylor Swift's blonde hair, porcelain skin look. She rocked it, even when she was rocking princess dresses, and I thought I could too. (Sans fairytale garb, of course.)
Turns out, rocking it was not in my repertoire of skills when it came to my Vitamin D-deprived skin. Upon returning to the land of the tan (America), I could tell people were a little taken aback by my lack of color. Was I sick? Did I go method while preparing for an upcoming role in a Twilight movie? I needed some tan, and I needed it fast.
With a very real fear of tanning beds burned deep into my brain, and with a very limited amount of time before returning to school for the fall semester, I decided to delve into the world of self tanning, and I've never looked back.
Once you find the perfect, sun-kissed fix that doesn't make you look like you've been dipped in caramel sauce, it's easy to get hooked. And when some of today's self-tanning products are actually benefitting your skin along with keeping you out of the tanning bed, it's more than okay to give into that addiction.
For me and my lily-white Irish skin, Ireland-based Vita Liberata was the perfect match. The skincare brand just recently launched the world's first self-tanning mineral bronzer, which is as fantastic as it sounds, and really luxurious feeling tanning night mask at Sephora. Their organic products have some truly wonderful moisturizing and anti-aging benefits for your skin, but my favorite part of Vita is the way it goes on. It's genuinely odorless, quick drying and super easy to apply (AKA super easy not to miss a giant portion of skin). If Vita's price point is a bit more than you're willing to dole out for sunless tanning, the same company just launched their new NKD SKN brand at Ulta, which delivers the same quality tan (with slightly less anti-aging powers) at a super affordable price.
Vita Liberata is my self-tanning soul mate, but I've selected a few more bronzing brands available in Dallas that won't leave you sticky or streaky.