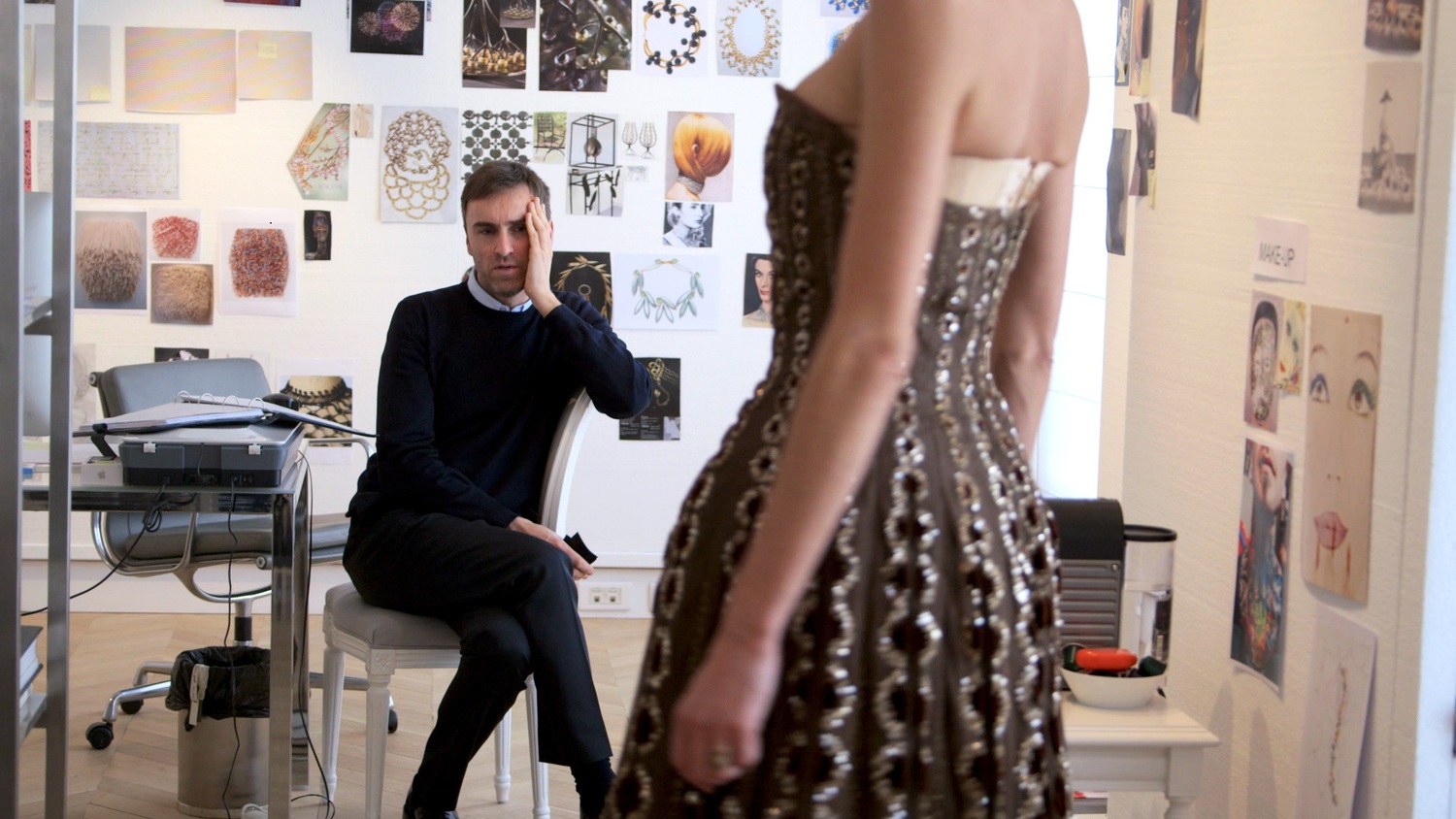 Q&A With 'Dior and I' Director
Frederick Tcheng's film that documents the appointment of Raf Simmons as the Dior creative director is currently playing at the Angelika Film Center. We caught up with him to hear about the project ahead of watching on the silver screen.
How did you get started working on this project?
I got in touch with someone at Dior a few months before Raf was announced as the new creative director. And we were discussing documenting the arrival of the head designer. I knew that if it was Raf Simmons, I wanted to make the film because he is very special in the fashion world. He doesn't really think like other fashion designers, in my opinion. He works in a very collaborative way with his team and his models. He is constantly asking for feedback. And his references are very much outside of the fashion world; they come from the art world and the music world.
How does that juxtapose how Christian Dior approached his line himself?
When I read the autobiography of Christian Dior, I had a similar feeling that he was also very special in the fashion world. He didn't fit all of the stereotypes that fashion designers are usually associated with. You look at Christian Dior—he kind of looks like Alfred Hitchcock or something. He doesn't look like the part of the fashion designer. Also, you read his autobiography and he's very simple and direct in the way that he describes his work. What interested me was the emotional aspect of the creative process and he talked a lot about that.
Is there tension between the legacy of the brand and how that gets pushed forward?
I wanted to show how it felt to be propped up of this kind of this reincarnation of Christian Dior which a lot of people were pointing out to that narrative. That's when we started thinking of the film more in terms of a ghost story. The House of Dior is very much haunted by the presence of Christian Dior and everyone talks about it all the time. I started seeing Raf as a little bit of a prisoner of that legacy in a sense. In the sense that his journey was going to be to preserve himself and to listen to himself and find his own voice within that house. That's what interested us.
What role do the seamstresses play in the film?
For me, the seamstresses are the unfound heroes of fashion. They are Dior more than anyone else. They carry on the tradition. It's never acknowledged. Fashion is not like film where you have a list of credits at the end. Fashion is all about an image. I wanted in this film to acknowledge the people who work in the shadows. It was always a question for me about how to portray them in a just way, a fair way and to put them on equal footing with Raf Simmons and the other characters in the film so that it becomes an ensemble cast really.