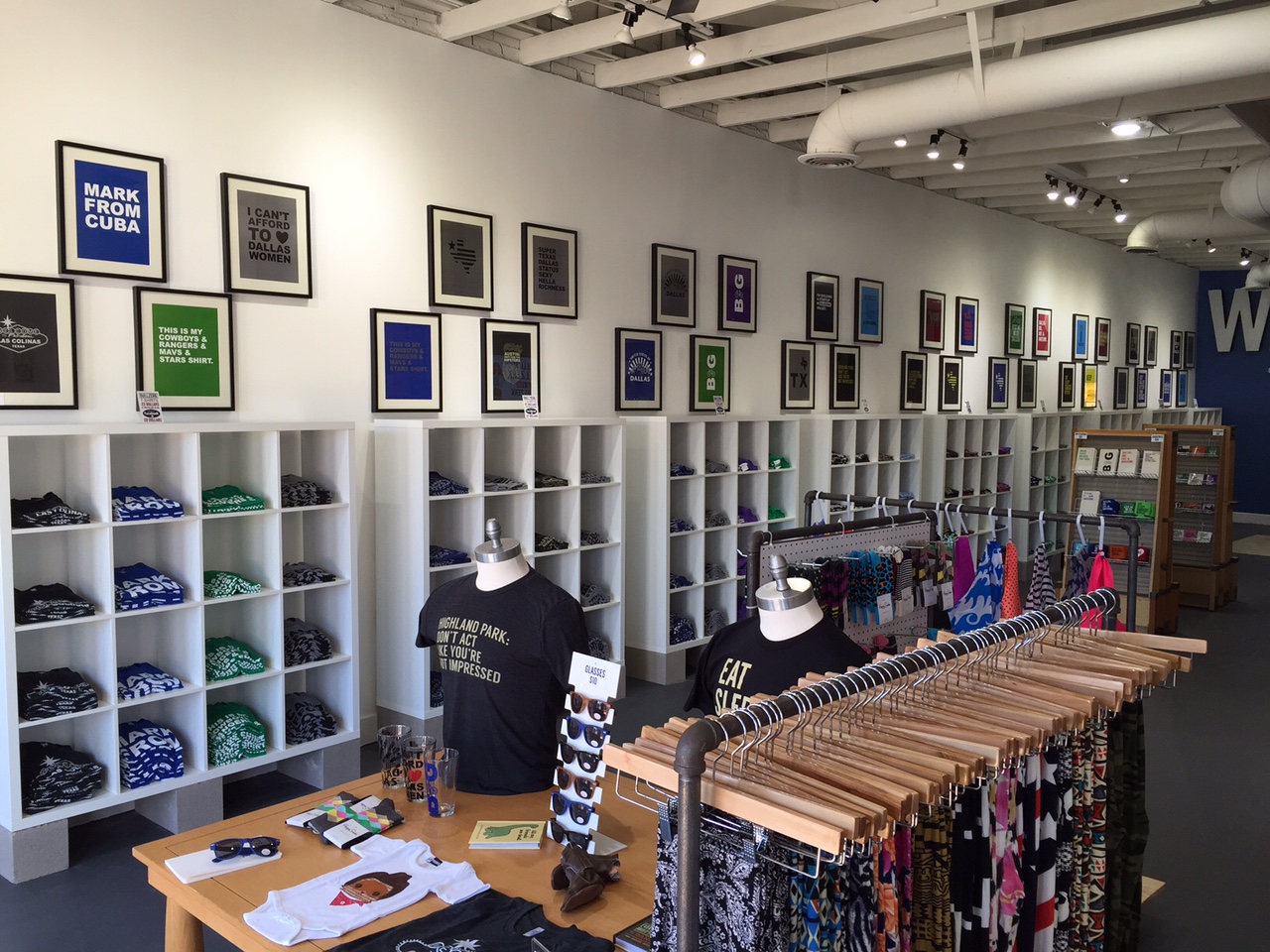 You can do a lot on Lowest Greenville these days. Eat. Drink. Learn how to change a flat bike tire (thanks, Transit!). And now you can shop for "hyper-local" t-shirts and gifts. Dan Bradley opened Bullzerk on Jan. 29, selling American-made graphic t-shirts with taglines like "I Can't Afford Dallas Women" and "My A.A. Center Serves Booze," (referring, of course, to our popular event center).
Bradley worked in marketing in Colorado and made t-shirts at the gym where he worked in Des Moines, Iowa. He moved to Dallas in 2014 because he thought it was the perfect place to raise his family. He observed what he calls the "corporate, mega-shopping" environment and wanted to give the city the unique store he thought it needed. As he looked for a place to set up shop, he found that "Greenville was unmarked territory," he says. He knew it was a place he could work with to start his business. He also noticed that it seemed to be the only neighborhood in Dallas where everybody wore t-shirts.
Retailing for $23, all the t-shirts are designed in-house, with new quotes printed almost weekly on organic fabric. The store designs shirts for businesses and events (like the "I Can't Stop Drinking About You," for the Libertine bar down the street), and Bradley also has a line of prints featuring graphic designs of popular neighborhoods—or fake suburbs, if Las Colinas is your jam. In addition to the shirts, you'll find koozies, coasters, notebooks, and sunglasses. And as for that "Keep Dallas Better Than Austin" sign on the door, Bradley has lived in both cities. He would know.