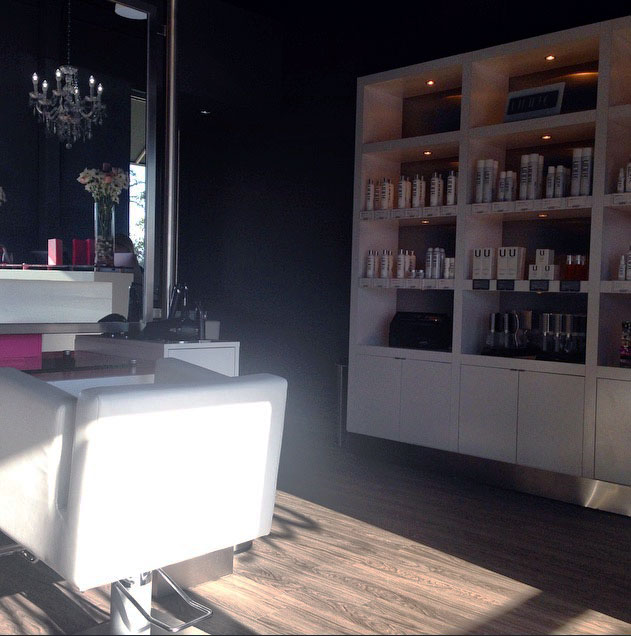 Thursday morning I kicked off my work day with a blowout at the newly-opened Blo Blow Dry Bar. Failing to account for parking time (as usual) I was pleasantly surprised that there were plenty of storefront spots. I wasn't sure what to expect. Admittedly, this is my first foray into the blow-dry-bar craze, but I think I found my newest beauty indulgence.
Once I was in the store, it was much as I would have expected: hot pink glass countertops, twinkling chandeliers, fresh-cut flowers, and stainless steel metal were fun and friendly, yet edgy. But there was more to this shop than simply a chic interior. It's backed by actress Gwyneth Paltrow and Vogue's "King of Curls" David Babaii.
Blo is North America's original blow dry bar, the first of its kind to present the no cut, no color concept. It has grown to be the largest international blow dry bar franchise and expects to add four more five-star blow dry bars to Texas in the near future. Next stop: Lakewood Village.
If you're unsure of what you want your hair to look like (other than fabulous), the Blo menu simplifies things. They have a versatile styles that work for different occasions. Looking for tousled waves? You'll order up the "Pillow Talk". Need to be red-carpet ready? Try ultra-glam Holly-Would curls or a sleek and straight "Red Carpet" style. The bar's latest endeavor: honing short-haired updos as seen in the recent Grammy's.
My mind was blo'n by my stylist Lauren; not only was she capable of magic with a curling iron, but she was also very personable and generous in sharing her expert at-home tips. Note to self: get a "French-lacing brush" and Unite's root energizer for added oomph."I am always learning and constantly impressed by the work of Blo stylists," Lauren told me.
Blo's strong team culture is also valuable when you're in a pinch; hair pros can tag-team styles to get you on your way quickly. And for only $40 per blo out, we can get behind this shop that's full of hot air.
Before:
After: