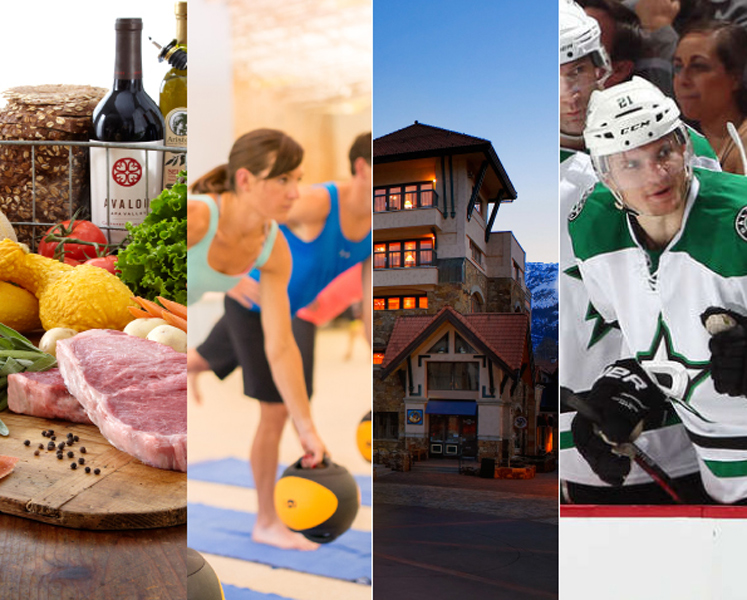 Holiday Gift Guide Part 1
Stumped on what to get that last person on your list? Check out some of these great gift ideas!
You can buy local, artisanal food from over 80 artisan shops like Scardello, Emporium Pie, Kuby's and Green Grocer. What's even better? No more running all around town to get everything you love to eat, we'll pick it up fresh and deliver it right to your door.
Give yourself the gift of fit this holiday season with six months of unlimited classes at Sunstone. Offering 8 different fitness series including yoga, Pilates, resistance training and resistance stretching, Sunstone knows how to help you feel your absolute best.
Escape to Telluride and enjoy a 2 night stay at the Fairmont Heritage Place, Franz Klammer Lodge. Your luxury 2-bedroom residence includes a spacious living room, full kitchen and two master bedrooms with attached master bathrooms. Residence amenities include private patio, natural gas fireplace and whirlpool tubs. After a day of skiing or hiking, experience our Himmel Spa with two 60-minute spa treatments, including access to our private spa and pool facilities.
Grab your mitts, scarves, and three of your closest friends and head to the American Airlines Center to see your Dallas Stars. Marvel at the athleticism of the men in skates, gasp with the crowd as the gloves are thrown off and fists are thrown, and see first-hand the bromance—as highlighted by espn.com—of Dallas Stars captain Jaime Been and winger Tyler Seguin. And don't forget about one of our favorite parts of the entire sport: the Zamboni. In what other sport is watching a chore so much fun?