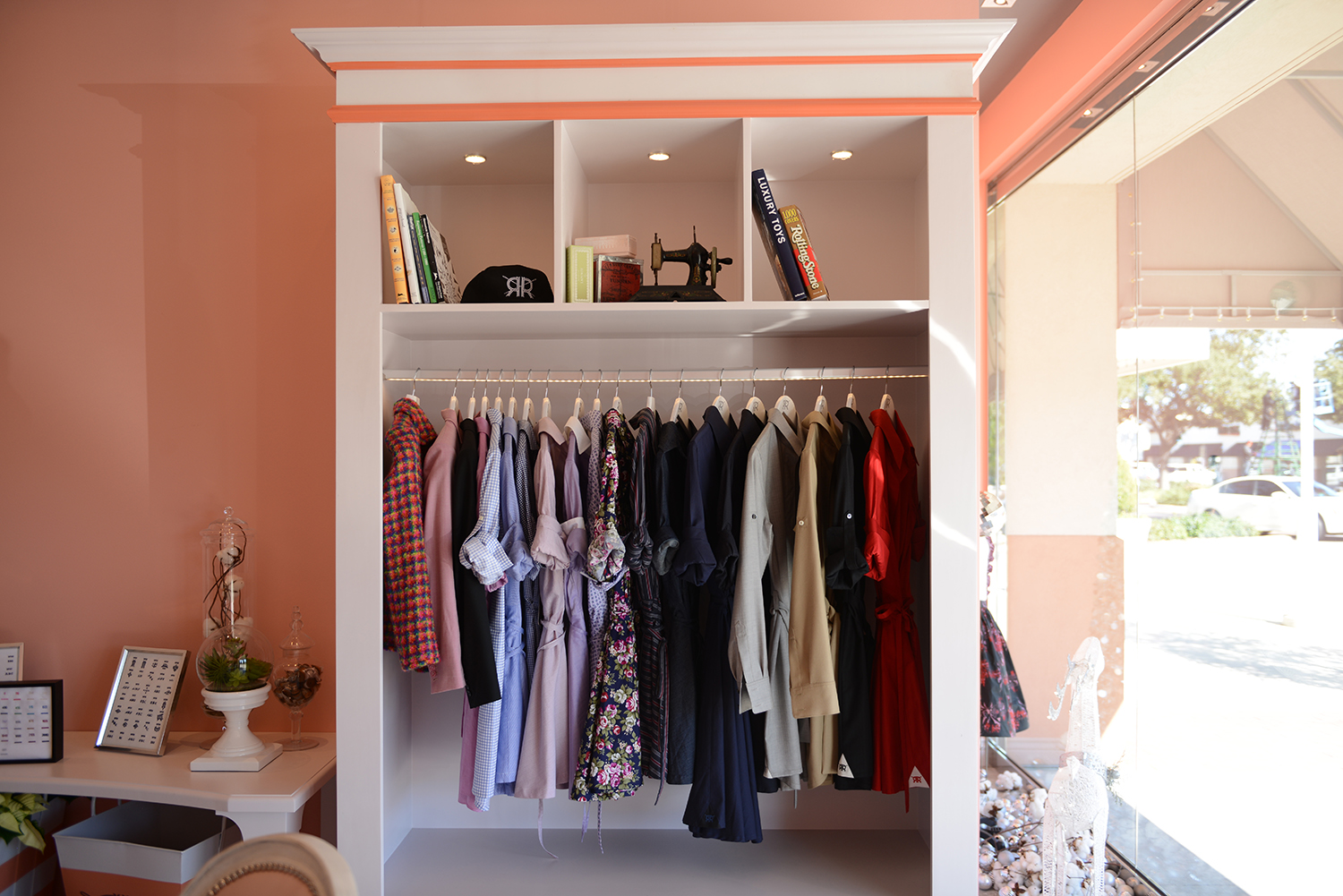 Double R Makes the Perfect White Shirt
Q Custom Clothiers' sister store is now open.
Every girl has her own version of comfort-zone chic, but more often than not it goes something like this: a simple white button down, some killer denim, and great pair of pumps. We've already taken the guesswork out of finding the perfect pair of jeans, and new store Double R makes sure you have the shirt to match. The owners of the 600-square-foot Plaza at Preston Center shop, Jen and Ravi Ratan, don't think that one-size-fits-all. Rather, each shirt, tunic, dress, and jacket at their store is completely custom made.
Ravi's father is the owner of Q Custom Clothier, so opening a bespoke womenswear store was a natural next step. But first, they had to learn how to make women's clothing, which differs greatly from men's. "I would always ask my father in law to make me shirts, and he would not do it because there are so many different nuances in women's tailoring," Jen says. "So we had to learn how to work with tailors to figure out everything just right."
Here's how it works: Shoppers browse sample pieces, pick the style and fabric (there are more than 150 options!), and have five measurements taken. Then, three to four weeks later the shirt is ready to pick up. Cool details—like a snap between the buttons on the bust of the shirt to prevent embarrassing fashion faux pas and 65 monogramming options—show that they put a lot of thought into these designs.
Double R, located between Matthew Trent Jewelry and Aftershock London, is now open for the shopping.