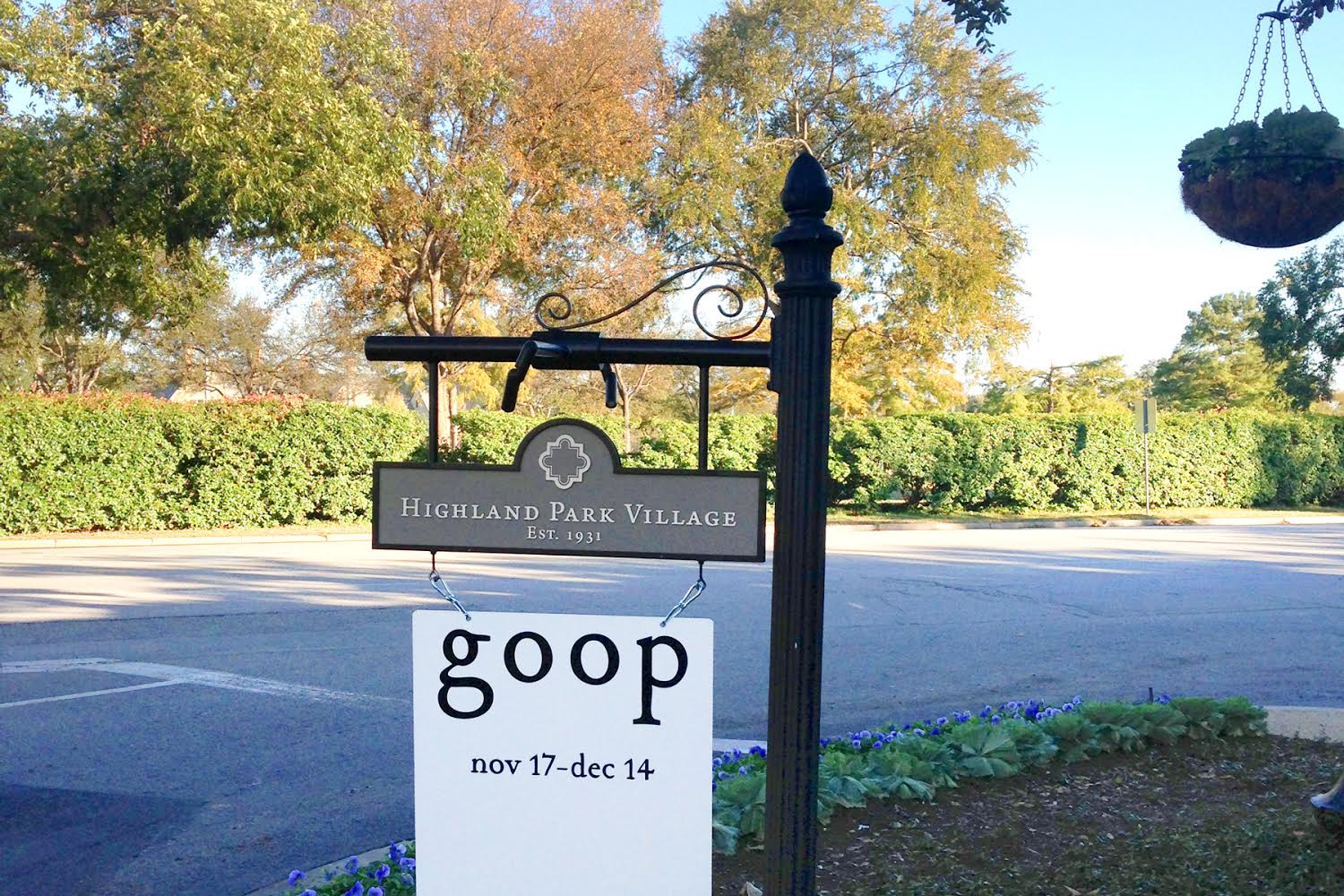 5 Things to Know About Dallas' Goop Pop-Up
Paltrow's store finally opens its doors. Here's what you need to know.
Gwyneth Paltrow's Goop pop-up shop opened in Highland Park Village today. Her airy aesthetic was alive and well in the heart of Dallas when we checked out the shop—and it will be through the holiday season until December 14. Here, our five takeaways:
1Less is More
The space is minimal in the best possible way. You'll walk into the bright space, where it seems to always feels like the golden hour. On one wall, a day bed with stacks of books to sit and peruse; directly opposite, a modest row of clothing with everything from loungewear to dress attire. The store is also stocked with special Goop-only collaborations like one with Staub cookware. Our favorite? The Murchison-Hume candle in Cedar + Saffron, made exclusively for Paltrow's store. It's the cashmere blanket of scents to keep us warm on this cold fall day.
2Think Like a Man
Gwyneth knows what Texas men want: This Men in Cities exclusive Texas set includes a money clip, a flask and a pocket square. (Yeehaw!)
3It Just Comes Natural
Her stock of clean beauty products really is great and includes RMS Beauty. Rose Marie Swift created her line to depart from chemical-laden beauty products. She uses super natural ingredients and packs her products with antioxidants and vitamins. The store is filled with RMS Beauty mega-bright eye polishes that range in shades from ultra-shimmery mauve (Magnetic) to glimmering gold  (Solar) and multipurpose lip-and-cheek tints that add a rosy glow to complexions.
4Best Bud
At the front of Goop, you'll find Taylor Tomasi Hill Blooms filled with pink peonies, ranunculus, and roses to brighten up your space. Arrangements range from teensy to table top, so you can select your size accordingly.
5The Price is Right
It's not as expensive as you'd think. Yes, there is a Diane von Furstenberg jumpsuit. Yes, there are sparkly Clare Vivier pouches. But there are some affordable basics that would make a great keepsake from that time when Gwenyth Paltrow opened up shop in Dallas.