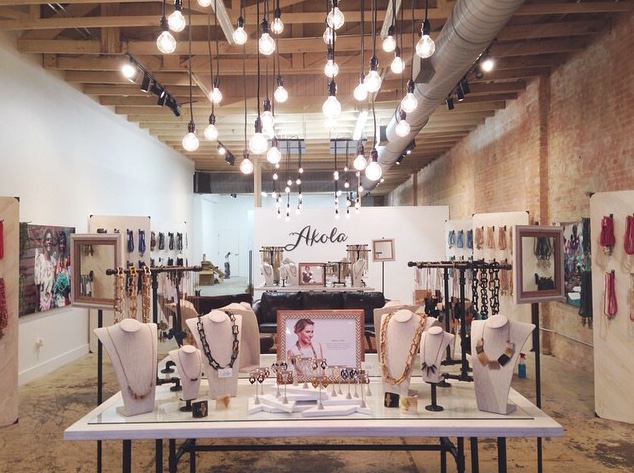 The Akola Project Lays Roots in Deep Ellum
Shop for a great cause at this new shop.
Between her sophomore and junior years at SMU, Brittany Merrill Underwood went on a mission trip to Uganda. Eventually, what she saw there led her to start Dallas' coolest non-profit jewelry shop called the Akola Project a decade later. Located in Deep Ellum, the flagship store is dedicated to selling handcrafted pieces made from paper beads, horn, metals, and glass. Best yet? All of the proceeds from the pieces—which range from $25 to $250—go back to the Ugandan artisans.
Here's how it works: Underwood and her team start with community development. They built an entirely new infrastructure for the Ugandan community including training centers, roads, and clean water wells. Next, the team provides vocational training. "It took our first group about four years to master the craft of making beads," says Merril. "But after seeing women before them succeed, new groups have the confidence to learn the craft within four to five months."
Underwood's business helps create a sustainable economy in these communities by giving women a monthly income, which provides dependents with food, education and shelter. She also facilitates a savings program, which encourages women to set aside 10 to 30 percent of their income to invest in local businesses.
You can learn more about the project and read the artisan's stories here.
Alexandria Gomez is a D Home and D Weddings intern.