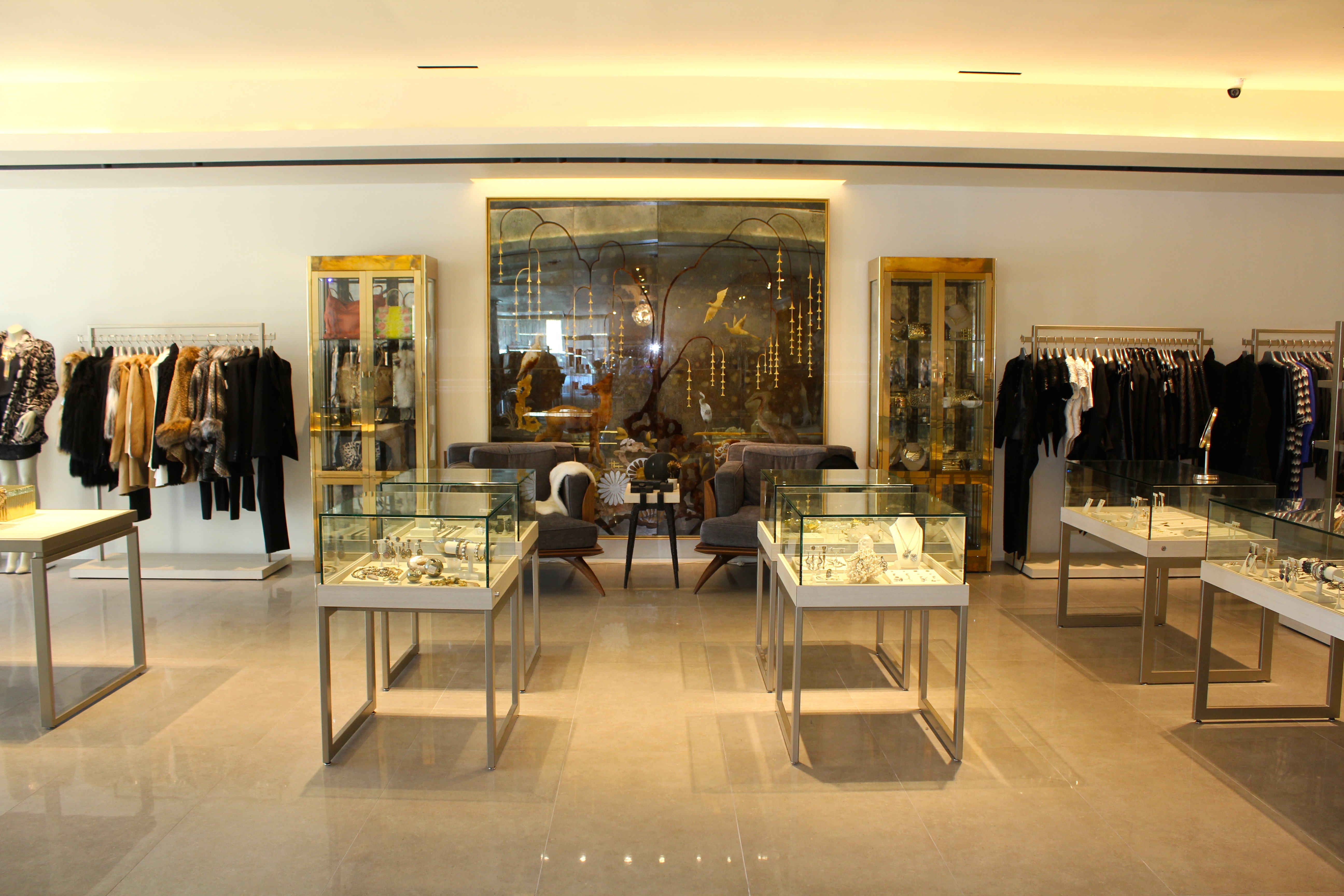 Check Out Elements' Remodeled Space (Then Shop It This Weekend)
We want it all.
You need a bachelorette party/first date/black tie wedding/every day outfit, stat. Instead of wasting your time (and gas) roving all over Dallas for the perfect ensemble, stop by one of the city's worst-kept shopping secrets, Elements. Owner Connie Sigel recently remodeled and merchandized her shop with new lines, many of which are exclusive to the store. Stevie Moore, the Elements' ultra-cool shopgirl, gave us the full tour, starting with Edit by Elements, which is in the space formerly occupied by Elle.
"These are pieces we wanted to have in the store, but didn't have a place for before," Moore says. "They are the special pieces that you want to be photographed in." Some of the new additions include Valery Kovalska (Elements has the United States exclusive to the hand-made Ukrainian brand), Eugenia Kim shoes, Rene Escober jewelry, Emm Kuo handbags, plus expanded stock in ball gowns and furs.
The Elements side of the shop, which Moore describes as "everyday clothing for anybody's lifestyle," is the new home of your favorite casual pieces from Elle, plus all the other amazing lines they carry (M by Missoni, Tracy Reese, and McQ by McQueen, to name a few). Sigel has also brought in new brands like Marcus Lupfer's graphic sweaters, Shourouk statement jewelry, and Calvin Rucker denim.
Have we got you yearning to go shopping yet? If you can't stop by the store this weekend, Elements is hosting a soiree on October 23 for Caroline Calvin & Joie Rucker, the designers of Calvin Rucker denim, which will include a photo booth, food trucks and live music by local bands Bethan and Robert Cody Maxwell & the Gentleman Vain.