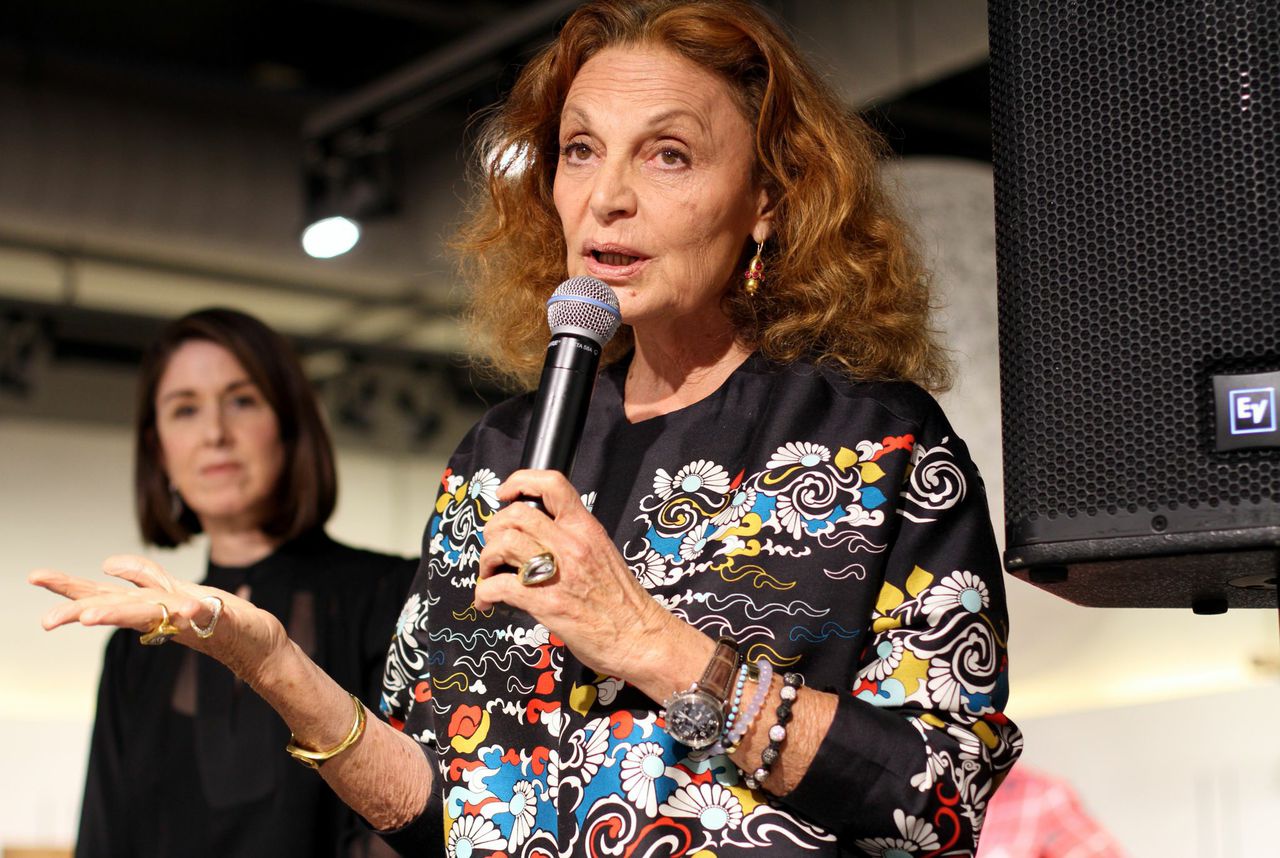 Diane von Furstenberg Thinks Dallas Women are the Most Beautiful in America
Obviously, we agree with her.
It's 5:45 on a Tuesday and the CUSP department at Neiman Marcus NorthPark is brimming with women dressed in brightly printed wrap dresses. No, this isn't a society event for which your invite got lost in the mail, it's a personal appearance by design royalty Diane von Furstenberg. Between her new television show and memoir and the 40th anniversary of the iconic wrap dress, DvF had a lot to celebrate. Moments before she began styling shoppers, ShopTalk caught up with her to hear about the news firsthand.
"Dallas women are the most beautiful women in America," she cooed in her sophisticated European accent. "That I know for sure." And she would: this was her third stop on a multi-city press junket in just a matter of days.
Next week, Von Furstenberg's memoir, The Woman I Wanted to Be, which took her four years to pen, will be released on Tuesday, October 28. "It was hard [to write], but also good," she said. "I am very proud of it. I'm older and I have a lot more to say and I went deeper into myself." Then on November 2, House of DvF, which was both a labor of love and a feminist statement, will premiere on the E! Network. "I don't like [reality tv] because it objectifies women," von Furstenberg said. "I wanted to do something that could be glamorous and fun but would, at the same time send an empowering message to women."
Von Furstenberg spent the rest of the night rotating through dressing rooms to help shoppers find "the perfect wrap dress for them." Thanks to her designs, and styling advice, Dallas women became even more glamorous last night.