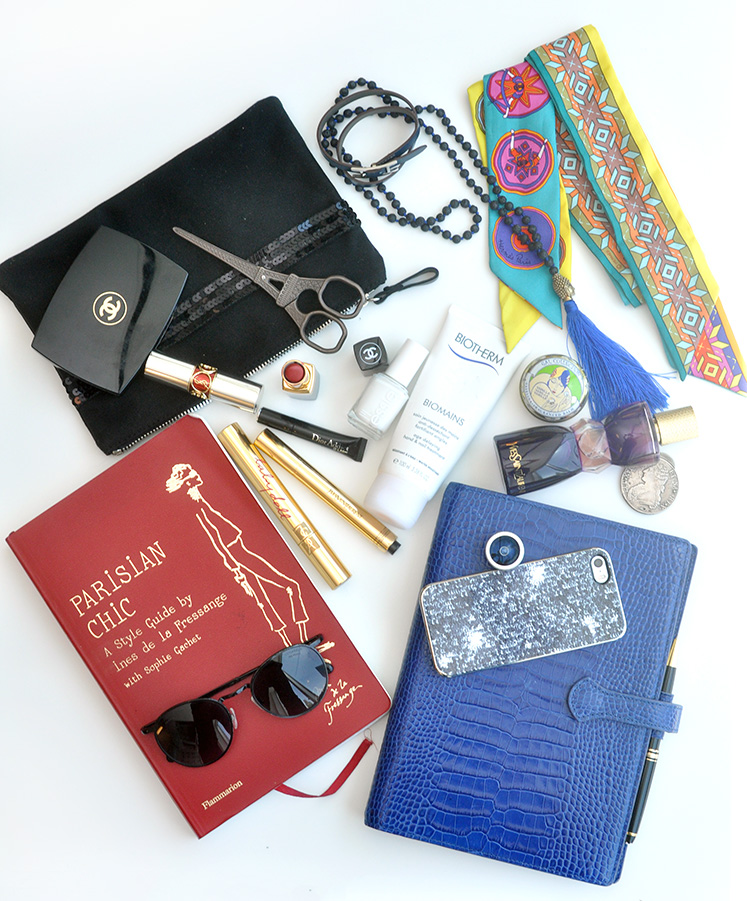 What's in BeFrnch Owner Jessica Barouche's Bag?
After a few minutes with her, we wished we were French too.
I spent just 45 minutes with Jessica Barouche and later whined to a friend, "I want to be French." Luckily, that's Jessica's business. She was born and raised in Paris and now lives in Dallas, teaching those who desire a little European sophistication how to be French-ier with her business, BeFrnch. But just a little. Because Jessica adores Dallas and loves blending the two cultures together. On the style side, Jessica can help you dress for a event or assist on a Parisian "closet detox." If it's the experience you're after, she'll host a food and wine tasting party. For upcoming travelers, she'll map out the perfect itinerary. If she started offering a French best friend service, I'd sign up. If you're unsure of the kind of French girl you'd make, good. She set up a fun quiz just for you. (I'm a Marie.) Take a look at what Jessica keeps in her tote.

Something you wouldn't find in her closet: Christmas sweater
Currently reading: Five Days by Douglas Kennedy
Favorite way to get zen: Cooking with a glass of wine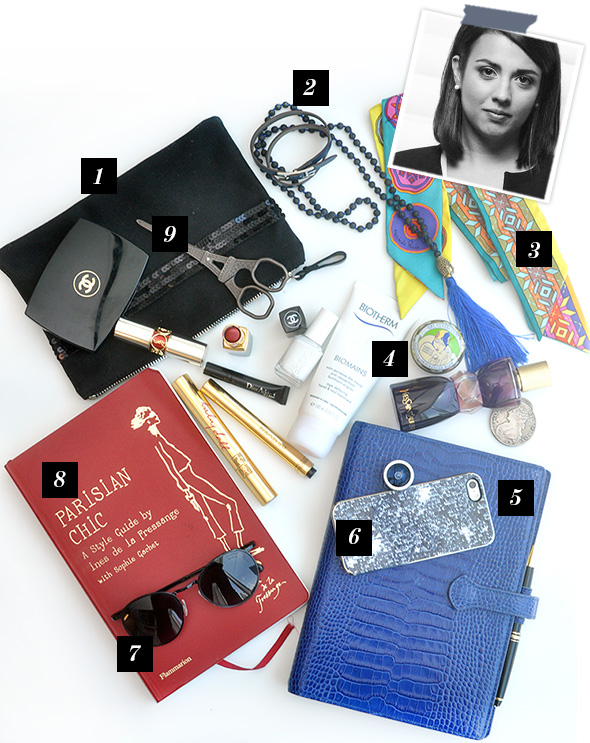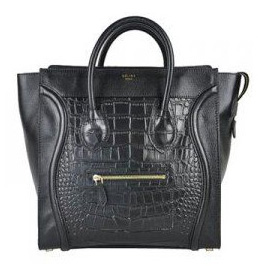 1 This bag is Vanessa Bruno, made in France. I really like this designer. I like little bags.
2 I bought the bracelet at the airport Hermes stores when I left for the first time for the United States. I got this necklace on my last trip to Bali. It's made of volcano rock. It's for luck.
3 I love these. It's a hair band–I usually do a hippie style–or whatever you want. If I have a party coming up, I can put it on. I always have it with me.
4 (Beauty products from left) Chanel is what I take everywhere. This YSL lipstick [Rouge Volupté] is more casual. The Chanel [Rouge Coco in 19 "Gabrielle"] is more for night. Like, when I have to run to dinner. One's for the working day; one's for after. The new Dior Addict It Lash mascara is crazy. I use this when I don't have the YSL, but this [the YSL Babydoll mascarasa] is an essential in my life. And the YSL Touche Éclat I wear every day. I'm very basic on my makeup. I like this Essie for summer [Blanc]. It's very simple. The Biotherm Biomains is for my hands. It's really nice. I've been using it for years now. I like the Gal Collection vanilla balm for my lips. It's very natural. The YSL "Manifesto L'Elixir" is my perfume. This is more for evening. Perfumes are so important to me. I like changing my perfume when I change my life.
5 My agenda is from Mignon. It's a very old factory in Paris. I love the color.
6 The silver cigar cutter is old and was my grandfather's. He offered it to me, so it means a lot. The case is Marc Jacobs. I like changing cases. And this is the fisheye lens. When I go out, if something happens, I like to have it.
7 These are the Chanel convertible sunglasses.
8 Parisian Chic was one of my inspirational books when I created my fashion consulting business for BeFrnch.
9 The scissors are a present from someone in my family. When I left for the United States, it was a little something special.