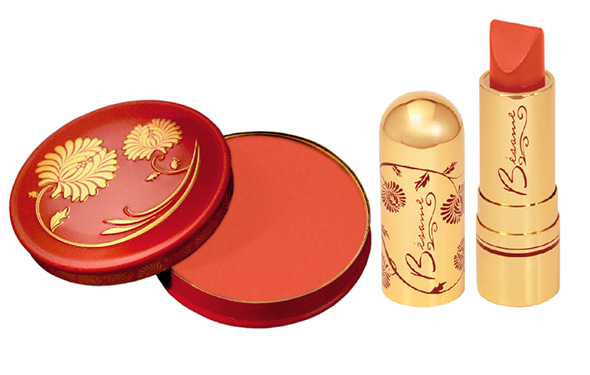 Bésame Cosmetics is a secret treasure. I fell in love with the brand at Dallas Pin Up. It's a line of vintage-inspired beauty products created by cosmetics historian Gabriela Hernandez. There's an old Hollywood glamour feel to every product, which comes in a red- and gold-adorned packaged and is kept cozy in a red velvet bag. Lipstick cases are molded from '50s bullet containers, and the colors are exact reproductions of the hues favored by classic starlets. I've got Tango Red, a color inspired by a variation from 1939, to give away today, along with the Apricot cream rouge in a coral hue. The Apricot Cream Rouge comes in a vintage reproduction tin and gives cheeks a sweet, just-flushed look when applied lightly.
Enter here to win this dainty duo.
Get the Living Newsletter
Get the insider's guide to the best in Dallas style, beauty, and wellness delivered right to your inbox each month.