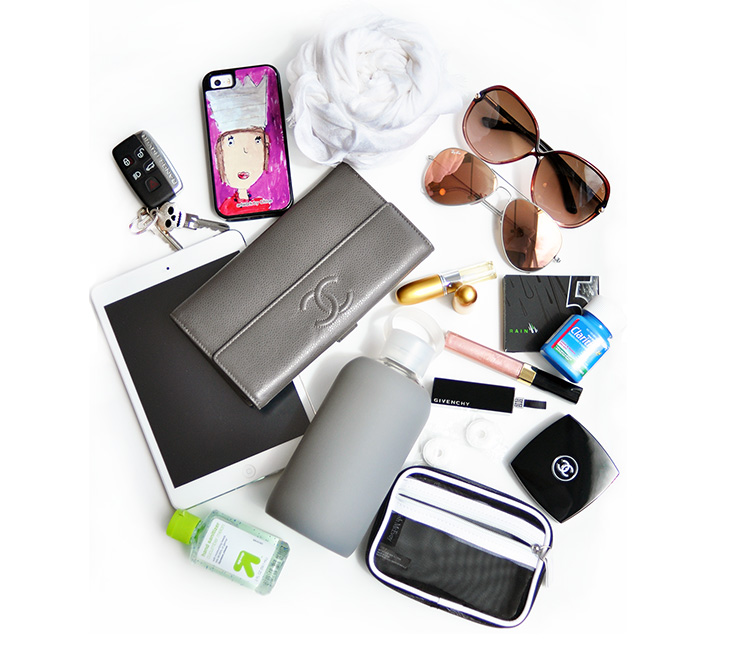 What's in Planet Bardot Owner Diana Tabeshi's Bag?
Diana Tabeshi keeps her Knox Street boutique curated with her favorite things: Helmut Lang staple pieces, Rag & Bone, laid-back Antik Batik, and cult-worshipped accessories, including Tom Ford sunnies and Ray-Ban mirrored shades. After owning two denim lines in California before moving to Dallas, you can bet her selection of jeans is on point, too. (Her current go-to brand is Frame.) We invited the Planet Bardot owner and mom (of one seriously cute six-year-old, Chloe) to spill her bag. Take a look.


Would never be found in her closet: shorts shorts
Currently reading: Mr. Mercedes by Stephen King
Favorite dessert: rose water macarons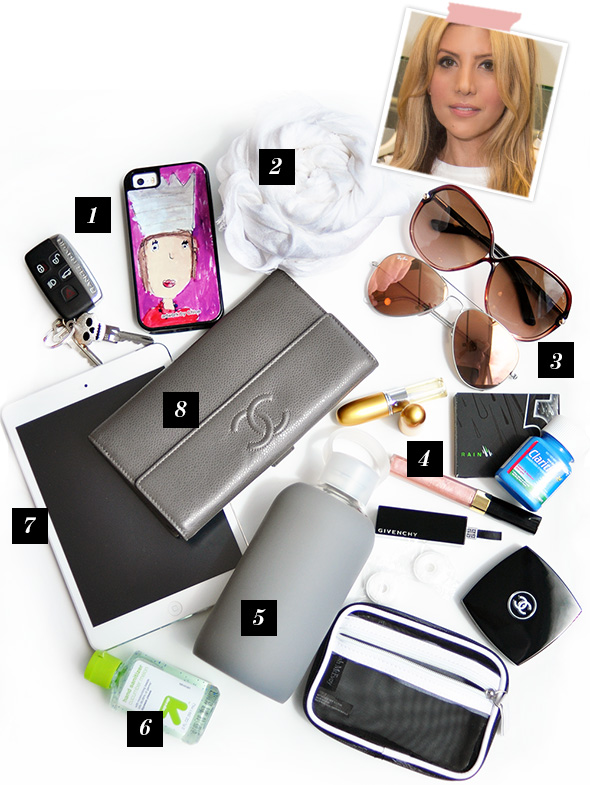 1. This case is Chloe's painting. As soon as I saw it, I knew it was perfect.
2. This scarf is Chan Luu, which we carry in Planet Bardot. It's just a mix of cashmere and modal, and it's soft and classic and goes with everything.
3. The first pair is Tom Ford. I just got a new shipment in the store. The second ones are Ray-Ban. I wear the Ray-Bans when I have a little bit of the rock 'n' roll look, and when I'm wearing something that's sort of serious, then the Tom Fords.
4. This perfume is for traveling. It's Chanel Allure. I've had so many perfumes, but this seems to be my favorite. The Chanel gloss [in 87 Seashell] is my favorite. I like the Givenchy lipstick because it lasts long and it smells good. I like the Trish McEvoy case because you can actually see what's in it.
5. We carry the BKR water bottles at Planet Bardot. I like it because it's natural, and the silicone wrap feels good instead of just a plastic bottle. With Chloe, it's a must.
6. I'm a clean freak.
7. I have this to keep up with everything. Also, if I have Chloe with me, she loves watching things on it. It's easy for travel and light for Chloe to carry.
8. I love this wallet because of the color. I change purses and this can just stay. It goes with everything.